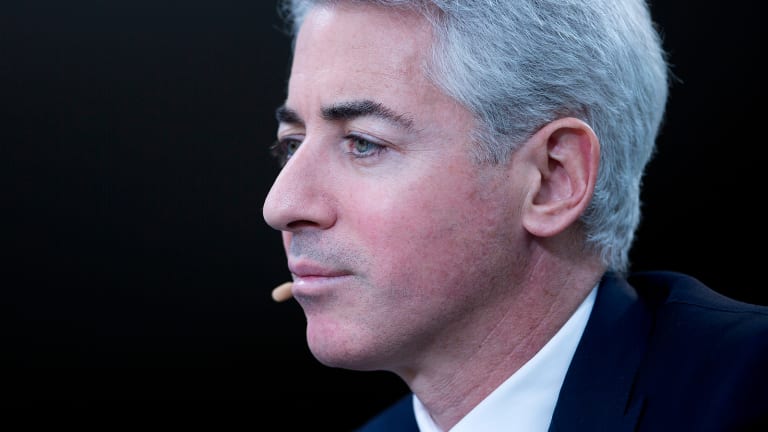 Ackman Says He's Sorry For Valeant Investment
The Pershing Square manager apologized to clients in his annual letter.
Hedge fund manager Bill Ackman has finally apologized publicly for his disastrous investment in Valeant (VRX) .
The head of Pershing Square acknowledged the troubled investment in his annual report to clients, which was released publicly Wednesday. This was after returns on the firm's main $11.1 billion fund fell 13.5% net of fees in 2016, according to the report.
"Clearly, our investment in Valeant was a huge mistake," Ackman wrote. "The highly acquisitive nature of Valeant's business required flawless capital allocation and operational execution, and therefore, a larger than normal degree of reliance on management."
Ackman added that even if the stock price had increased "very substantially," the impact on his fund's performance would not compensate for the amount of resources Pershing Square used on attempting to turn around the company.
In the end, Ackman apologized to clients for losing money on the investment.
"We deeply regret this mistake, which has cost all of us a tremendous amount, and which has damaged the record of success of our firm," he wrote.
Ackman exited his investment in Valeant earlier in March after taking a loss of about $2 billion. He remains on the board until its next election.
Valeant shares fell slightly on the news, hitting $11.15 apiece just after opening bell.