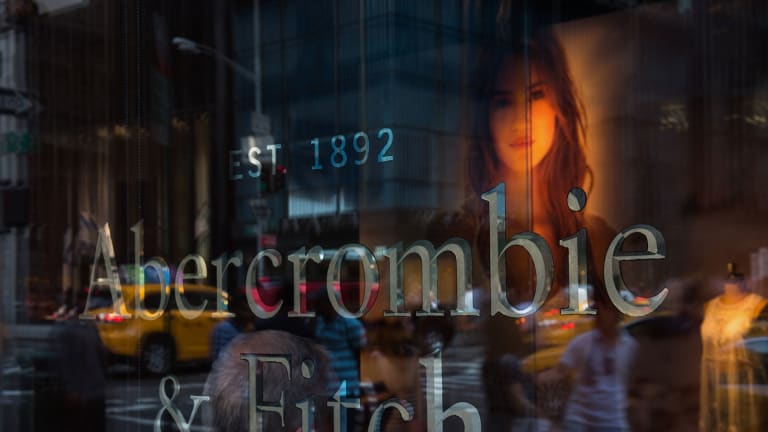 Abercrombie & Fitch Could Soon Be Owned by a Private Equity Giant and a Heated Rival
According to The Wall Street Journal, American Eagle Outfitters is teaming up with the private equity firm to bid for Abercrombie.
Here comes a new mall monster, perhaps. 
Shares of Abercrombie & Fitch (ANF) were halted on Wednesday after reports that American Eagle Outfitters (AEO) was teaming up with a deep-pocketed private equity firm on a bid.
The Wall Street Journalreported Wednesday afternoon that American Eagle has teamed up with Cerberus Capital Management to bid for Abercrombie, which confirmed earlier this month that it's in talks to sell itself. Cerberus has a history with distressed retail investments: it invested $435 million in Avon Products (AVP) and separately paid $400 million for the cosmetics company's North America business in late 2015. In February, it closed on its acquisition of an 85% stake in Staples' (SPLS) European business.
Express (EXPR) , another mall retailer, is still in the running for Abercrombie, the WSJ reported, along with other private equity firms.
Abercrombie shares finished the session 6% higher at $12.89. 
Both Abercrombie and American Eagle, like most of their mall-based rivals, are closing stores this year due to the disruptive shift to online shopping. American Eagle said last week that it intends to close 25-40 stores this year, and Cowen analyst Oliver Chen estimated recently that Abercrombie could close 331 Abercrombie locations and 398 Hollister locations, or 20% to 25% of the company's total store base. 
Any combination of Abercrombie and American Eagle would likely focus on cost-cutting, mostly exiting bad store leases and in the supply chain. 
Abercrombie reports its first-quarter earnings on Thursday.
Read More Trending Articles:
GE Will Have to Stretch to Earn $2 Per Share Next Year, CEO Immelt Says
SoftBank's Reported $4 Billion Stake in Nvidia Could Have a Strategic Purpose