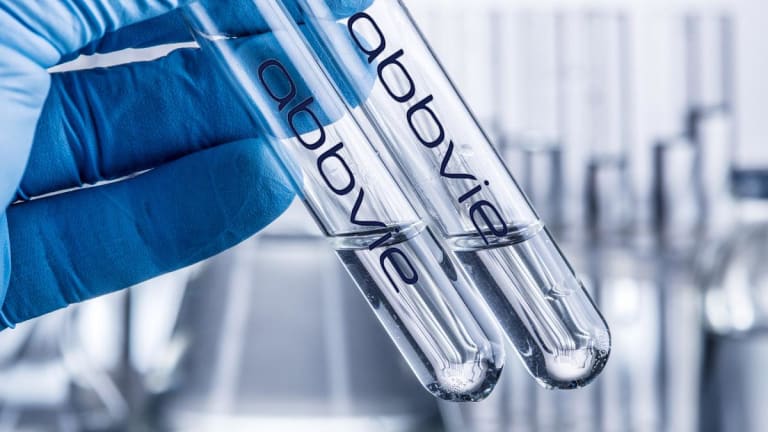 AbbVie Rebounds as Market Warms to Allergan Deal, Botox Potential
AbbVie's deal for Allergan will give it a new revenue stream in Botox, helping offset potential lower revenue from arthritis drug Humira, which is losing patent protection.
AbbVie Inc. shares  (ABBV) - Get AbbVie, Inc. Report bounced back on Wednesday after a key analyst upgraded the company's rating to outperform on the heels of its blockbuster deal for the maker of Botox.
AbbVie's stock climbed 3.5% to $68 after SVB Leerink analyst Geoffrey Porges upgraded his outlook for the pharma giant from market perform.
He said the firm "can extract more synergies from Allergan" than previously suggested.
On Tuesday AbbVie's shares slumped after it unveiled plans for the $63 billion acquisition of Allergan Plc. (AGN) - Get Allergan plc Report While Allergan's stock price leaped more than 26% on Tuesday, AbbVie fell more than 16%.
AbbVie's deal will give it a new revenue stream in the wrinkle-smoothing drug Botox to cover an expected decline in revenue from its arthritis drug Humira, which is poised to lose its patent protection.
But Porges, the SVB Leerink analyst, wrote that he saw benefits beyond cash flow, arguing that synergies could top the $2 billion AbbVie has projected, and that in the pharma giant's "skilled commercial hands, product revenue could easily exceed expectations."
"This is a transformational transaction for both companies and achieves unique and complementary strategic objectives," Richard A. Gonzalez, AbbVie's chairman and chief executive, said in a statement.
Shares of Botox Maker Allergan Get a Lift