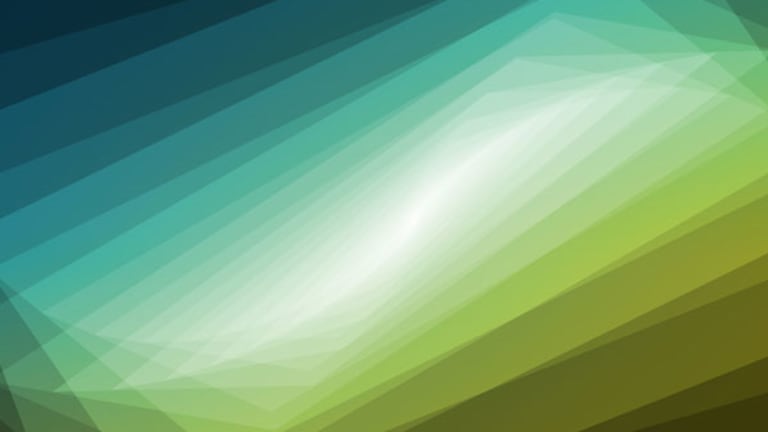 A123 Systems: Is It All Over?
A123 Systems disappoints yet again, as the electric car battery maker remains in a struggle for existence.
NEW YORK (
) -- It's hard to not be reminded of bankrupt lithium ion battery maker
Ener1
when reviewing the latest bad news from its peer
A123 Systems
(AONE)
.
In the months leading up to the bankruptcy of Ener1, the company began talking down its relationship with flailing electric car maker
Think Global
and talking about its opportunity in the energy grid storage business. Ener1 wrote off its investment in Think, admitted that the electric car business simply couldn't be profitable for lithium ion battery companies any time soon, and said energy grid storage was the way to go.
Ener1's ambitious CEO Charles Gassenheimer was shortly thereafter ousted.
On Thursday after the close, A123 Systems announced that it was writing off its investment in flailing electric car maker
Fisker
, the ballast of its growth story until now. In recent weeks, A123 CEO David Vieau has also been talking up the opportunity in the energy grid storage market.
When A123 announced earlier on Thursday that it had won a contract with India's Tata to supply batteries for electric buses,
TheStreet
noted it would have been nice if the company also released a date for its earnings, and that any investor who bought into the 6% rally on the Tata deal should expect
a prompt decline once A123 missed on revenue yet again.
It was even worse than that, though, when A123 pre-reported on Thursday after the close.
A123 missed by a wide mark in fourth-quarter revenue, guided for a 2012 revenue mid-point short of the Wall Street consensus, revealed warranty charges for required fixes of previously shipped battery packs, and higher scrap rates in the quarter, all of which led to a wider-than-expected loss. Worse yet, the company said it had to delay the filing of its annual report with the
Securities and Exchange Commission
, which adds an additional layer of risk.
A123 is now talking about a strategy in which no customer represents more than 15% of its sales, moving away from the over-reliance on Fisker. Yet Ener1 wasn't able to diversity away from Think after that disaster became too obvious to ignore.
A123 didn't just write off its investment in Fisker, but declined to participate in a new round of financing. Wunderlich Securities analyst Theodore O'Neill also noted that the Fisker relationship remains a tenuous one to be part of any A123 sales equation.
Fisker just hired former
Chrysler
President Tom LaSorda as its CEO. The former Chrysler top dog has been brought in as a rainmaker of sorts, to go out and drum up private financing to replace the Department of Energy loan program package first promised to Fisker for a Delaware plant but recently denied by the DOE.
TheStreet
quipped yesterday, given Fisker's woes, that LaSorda also knows a thing or two about auto industry bankruptcy. It's worth noting, given the A123 news, that LaSorda also knows a thing or two about A123 competitors: he is on the board of Canadian lithium ion battery company
Electrovaya
.
When asked if A123 had entered the "existential" threat territory, Stifel analyst Jeff Osborne said, "I think they were already there."
Fair enough, and the Stifel analyst alluded to the block-and-tackling questions that remain at the heart of any A123 turnaround:
How can the company take down a cost structure that is way too high relative to what electric vehicles need to be?
Former Ener1 CEO Gassenheimer had said during his last quarterly conference call with analysts that the focus needs to be on a new pricing model breaking out battery price -- which can be 50% of an electric car cost -- from the car cost itself. Additionally, governments around the world have to provide more incentives for electric car purchases, or the "business does not work in the short-term," Gassenheimer said.
In the past three months, A123 has been awarded five contracts representing 17 megawatts of new electric grid business, which Stifel expects to be an end market with higher profit potential than automotive. The company expects its grid business to account for 50% of 2012 revenue, which would be a positive in terms of its push towards positive EBITDA margins.
However, even with its early success in the energy grid storage business and its relationship with
AES
(AES) - Get AES Corporation Report
, which should help the grid-tied storage story take shape given where electric prices are now and where they are trending with natural gas prices at a historic low, that business will be tough, Osborne concluded.
In a recent interview with
Bloomberg
, A123 Systems CEO Vieau talked about the energy grid opportunity in terms of 2015-2016. So how does it get from here to there?
Robert Brown, analyst at Craig-Hallum Capital, saidthe situations at Ener1 and A123 can't be compared and that A123 has a broad group of development programs well beyond Fisker and is much less dependent on Fisker long-term. A123 does have deals with
GM
(GM) - Get General Motors Company (GM) Report
and
BMW
for future electric car models, and Fisker is still a customer.
However, given the headwinds in this market and the tough economics for the lithium ion battery pure-plays, a story with diversified potential sales sounds good on paper but remains a tenuous case as an investment, especially for a company in a severe cash burn situation.
O'Neill assessed the A123 situation with bluntness that may be harsh, but isn't without merit given the rash of failures in the alternative energy space. "It's all over," the analyst said.
-- Written by Eric Rosenbaum from New York.
>To contact the writer of this article, click here:
Eric Rosenbaum
.
>To follow the writer on Twitter, go to
.
Follow
TheStreet
on
and become a fan on