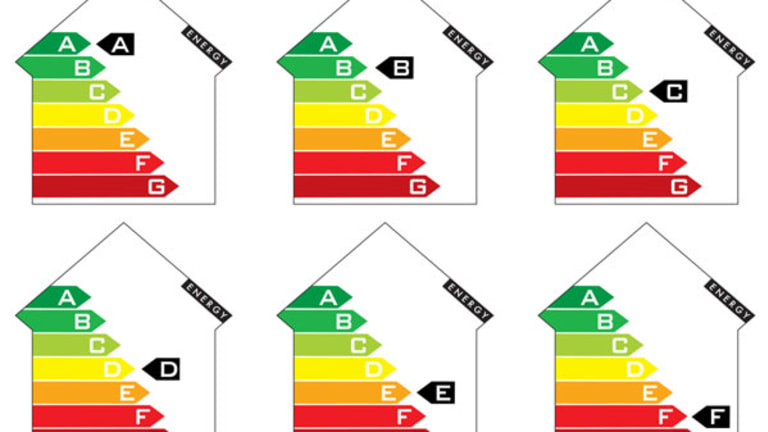 A123 Systems: Green Energy Promise and Peril
Lithium ion battery maker A123 Systems reports another loss, as the roadmap to profitability remains elusive.
(A123 Systems, electric car story, updated for Ener1 earnings and electric car deal failure)
NEW YORK (
) -- Reporting negative 85% gross margins and a cost of revenue that is double the actual revenue generated are never good earnings report items, but for lithium ion battery company
A123 Systems
(AONE)
, a woeful first quarter was the expectation.
"We knew it would be a really bad quarter, and sure enough it was," said CLSA Securities analyst Mark Heller.
The situation for lithium ion battery makers focused on the electric car market took a turn for the even more uncertain after the close on Tuesday, when A123 competitor Ener1 posted a wider than expected loss and
effectively exited the electric car market (at least for now)
in writing off its investment in electric car market partner Think Holdings.
A123 Systems shares are being described by some analysts as "dead money," at least in the short-term. However, A123 shares have declined 38% year-to-date, and the earnings actually provided a boost, with a marginal trading loss in the morning being erased and A123 shares finishing higher by close to 4% on Tuesday -- and up 7% in the past five trading days. A123 shares spiked a little after 2 p.m. on Tuesday, headed straight up after being close to flat in trading all day.
A123 Systems after-market earnings was one more case of an A123 outlook too reliant on a production ramp at electric car maker Fisker Automotive. Overall, the A123 Systems outlook is back-end loaded, and that creates an atmosphere in which investors will say "show me the execution" before recharging the lithium ion battery company's shares.
A123 Systems reported an earnings miss of 51 cents, versus the average analyst estimate of a 49-cent loss. The headline earnings number, though, was not a major issue, as the company had pre-reported a weak quarter.
More concerning to analyst Dilip Warrier of Stifel was the -85.5% gross margins, though the Stifel analyst wrote on Tuesday that this measure should improve throughout the year due to revenue ramp and new capacity.
Theodore O'Neill, analyst at Wunderlich Securities, who remains one of the most negative Wall Street analysts on the A123 story with a $3.50 price target, focused in on the cost of revenue issue in the most recent results as one more reason to keep A123 on a very short leash, or just on a short position. "In an effort to put the bricks and mortar in place to support a world populated with electric cars, A123 Systems (AONE) reported battery cost of goods exceeding 2x the amount generated by sales. We are concerned that losses created by this ramp in front of demand will both strain management credibility and investor patience."
A123 Systems reported cost of revenue over $33.5 million, and revenue of $18 million.
There were plenty of more negative items in the earnings, too.
A123 Systems added no new customers during the first quarter. The company announced concurrent with earnings a deal with Smith Electric, but it was a case where A123 put a specific name on a niche electric vehicle market deal that it had previously announced on an anonymous basis.
A123 did not add any new grid storage customers during the quarter, even though this is being viewed as a future driver of revenue growth and diversification.
A123 Systems lowered its long-term financial guidance, with EBITDA declining from a range of 11% to 13%, to 10%, and gross margin guidance down to 25%, from a previous range of 29% to 31%.
A123 Systems also implied that its second quarter EBITDA would not meet its previous guidance. The lithium ion company had previously stated that EBITDA in the second quarter would go back to the fourth quarter level of negative $35 million, as compared to negative $45 million in the first quarter. However, now A123 management can only say that EBITDA will improve quarter over quarter.
The negatives were well known coming into earnings, and the biggest incremental negative was the lowering of the financial model guidance, said CLSA analyst Heller. "It's the second time the company has taken down financial targets since it went public, and it doesn't give me confidence that management knows the ultimate financial structure and margin structure," the analyst said, adding, "I'm not willing to call a bottom in guidance."
Yet it all comes down to Fisker for the 2011 outlook, and again the company is in the unenviable position of not being afforded much faith from the analysts when it comes to earnings guidance and the reaffirming of its 2011 revenue target of $210 million to $225 million.
David Vieau, CEO of A123 Systems, said in the earnings, "Even more importantly, in the first quarter, we commenced volume production of battery systems for Fisker. The ramping of this program reinforces our expectation for a revenue inflection point beginning in the second quarter. We continue to expect strong revenue growth throughout the second half of the year as well, which is supported by our customers already in production, as well as a number of customer programs."
Several analysts weren't willing to lay down money on A123 making its 2011 guidance.
"Although A123 has a number of customers likely to contribute to revenue in the back-half of 2011, we believe Fisker Automotive represents the lion's share of the implied revenue growth in 2011 vs. 2010, particularly towards the end of the year, when we understand Fisker is targeting production of 1,500 units per month. With Fisker accounting for 47% of our 2011 revenue estimate, we believe there is risk to our estimates in the back half of the year," wrote Stifel's Warrier.
Wunderlich analyst Theodore O'Neill wrote that, "a lot pinned on 2H11. The existing projections have 75% of revenue coming in the second half. More than 50% of the projected revenue in 2011 is hope-based. The hope is that Fisker Automotive will buy thousands of batteries, beginning this month. We don't believe the market will be that big."
O'Neill says that his anecdotal channel checks among Fisker dealers doesn't suggest that this guidance will be easy for A123 to reach, and was left with the feeling that A123's guidance again "strains credulity."
"The company claims that in effect the Fisker Karma production ramp would lead to revenue doubling in 2Q11. Assuming it is charging Fisker $750/kWh for battery packs, it would have to make and ship over 1,000 of them. Since our dealer checks indicate that the Karma won't be ready for customers for another four to six months, and we doubt Fisker will sell 1,000 in 2012, we would be surprised if it came to pass," O'Neill wrote on Tuesday.
A123 Systems remains highly dependent on Fisker's success for both the second quarter and full year and Fisker is a company that has already had several delays in its production ramp, noted CLSA's Heller. "It's not possible for them to diversify away from the Fisker risk this year, and we need to see the sell-through," the analyst said.
The A123 Systems first quarter earnings was not without points of confidence amid the losses which analysts were willing to place more confidence in, in particular, in relation to the grid storage business. Even though A123 Systems didn't pick up a new grid contract in the first quarter, the grid business is lumpy in terms of revenue booking. CLSA's Heller said unlike the Fisker situation, he is willing to give A123 Systems the benefit of the doubt when the company says that grid storage shipments will double in 2011. "It's a small business and tends to be lumpy and they are still saying they can do 40 megawatts of projects this year. Even if the second quarter is zero, I wouldn't read too much into it given the lumpiness of the business," Heller maintained, and added that A123 Systems put up decent numbers from its grid business in 2010, which fosters some confidence.
Stifel's Warrier said while the grid storage guide may not impact the 2011 revenue picture in a major way, "it bodes well for 2012."
Nevertheless, there was little enthusiasm from analysts for A123 Systems as an investment today. Stifel, which still describes A123 as "the pick" among the domestic lithium ion battery stocks, said Wall Street continues to have unrealistic expectations over the medium term (2012-2013) that will continue to be dialed down over the next 12-24 months.
All the analysts pointed to major Asian car makers and conglomerates coming into the business -- LG Chem, GS Yuasa, Panasonic-Sanyo, Samsung, BYD, among others -- as reason to believe that pricing pressure before the market has developed will make profitability very challenging.
"Until they show can execute on profitability and the street estimates can move higher, and until they stop losing money on the gross margin side, it's hard for A123 shares to be anything but dead money. It's a competitive market and until these guys really ramp and get costs under control, it's still a pretty risky story," Heller said.
Ener1 CEO Gassenheimer said during the earnings conference call on Tuesday, "While the light duty vehicle market comes into its own, which we think it will, we are seeking opportunity in other segments in the short-term...electric vehicles and lithium ion batteries are the winning combination, but the reality is that EV adoption is slower than some predicted due to vehicle costs and slower than expected build out of recharging infrastructure."
In a rhetorical flourish aimed at showing continued support for the electric car market, Gassenheimer added, "It is time to put the reality of electric drive into perspective. The Bush tax cuts saved the average household over $1900 a year, but the recent rise in oil prices now is costing the average family 2,200 a year at the pump."
The Ener1 CEO also took a shot at A123 Systems in answer to an analyst question about whether its write down of the electric car market investment meant it could not be a profitable business for any battery company. The Ener1 CEO said, "I don't believe generating negative 80% or 100% gross margin and making it up in volume is right answer."
Ener1 shares have declined by the same 38% that A123 Systems have declined by this year. Ener1 shares dropped by close to 10% in after-hours trading on Tuesday.
-- Written by Eric Rosenbaum from New York.
RELATED STORIES:
>>Total to Take Majority Stake in SunPower
>>Is Italy's Last Solar Gold Rush Doomed?
>>How Thin Film Plans to Beat Chinese Solar
>To contact the writer of this article, click here:
Eric Rosenbaum
.
>To follow the writer on Twitter, go to
.
>To submit a news tip, send an email to:
.