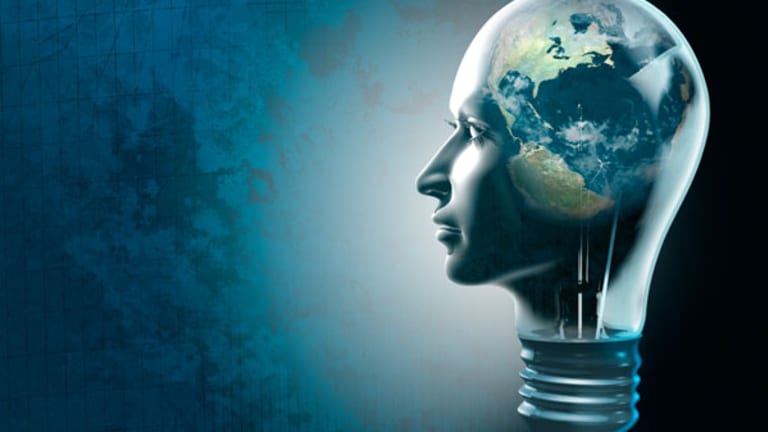 A123 Systems: Clean Energy Stock Losers
Another lithium ion battery maker reports disappointing earnings and the outlook remains uncertain for electric car uptake.
(A123 Systems clean energy story, updated for Stifel commentary)
NEW YORK (TheStreet) -- There's lots of promise in the electric car space and for lithium ion battery makers, but for now, the battery companies are better represented by weak earnings. A123 Systems (AONE) failed to meet Street expectations in its third quarter report and is among the biggest losers at the open on Wednesday, down near 11% and on double its average daily trading volume on Wednesday at midday.
Last week, A123 competitor
Ener1
undefined
reported disappointing earnings, though its shares rallied.
A123 reported revenue of $26.2 million and a loss of 42 cents per share. The Street had been looking for revenue of $25.9 million and a 29 cent loss per share. Of the 13-cent miss of the Street consensus, 11 cents were due to unexpected startup costs and two cents were operational -- even though sales and gross profit margins improved, the improvements were more than offset by higher operating expense.
A123 management reported that shipments it expected to make in the fourth quarter would be delayed until the second quarter 2011.
Wunderlich Securities analyst Theodore O'Neill said that customer delays and ongoing issues related to the timeline for a major ramp in the lithium ion market shouldn't surprise investors.
"No one in the automotive industry knows what buyers are going to want and there are far too many choices. No car company really wants to go first and so we would expect to see this start-stop situation as early adopters try to respond to what they think competitors are going to do and this will lead to delays and design changes at the last minute," the analyst wrote in reaction to the A123 earnings call.
Stifel analysts noted that in lowering 2010 revenue guidance by $20 million to $100 million, transportation customers shifting their intended vehicle production ramps into 2011 was the reason, and it was various customers, and not any one program that is having issues. Additionally, the 2010 guidance for A123 was at the low-end of its previously announced range, even before it took the guidance down further.
"With timing of customer ramp pushed out to 2Q11, 2011 revenue estimates need to reduce, inline with our thesis that EV and PHEV ramps will be more gradual than expected, face initial engineering and consumer adoption challenges, and coupled with aggressive Asian competition, this could lead to a gradual reduction in aggressive consensus estimates for 2011, 2012 and 2013," the Stifel analysts wrote in a note on Wednesday morning.
Year-to-date, shares of A123 are down 60%. Ener1 shares are down 35% this year.
-- Written by Eric Rosenbaum in New York.
RELATED STORIES:
Copyright 2009 TheStreet.com Inc. All rights reserved. This material may not be published, broadcast, rewritten, or redistributed.