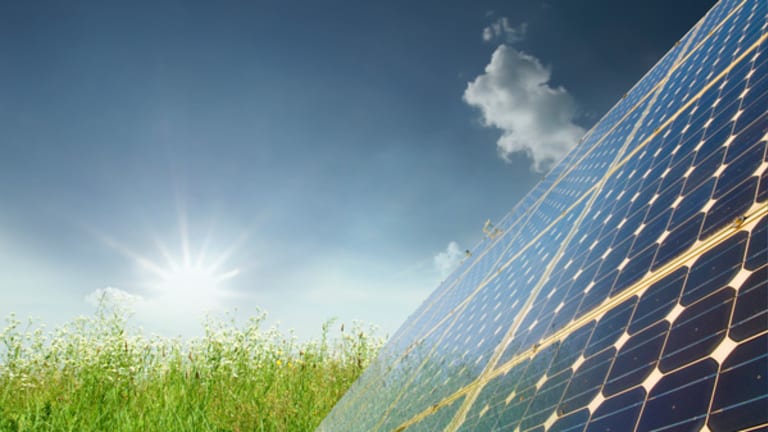 A123 Systems CFO to Leave in January
The CFO of U.S. lithium ion battery maker A123 Systems is leaving amid tough market conditions for the company.
WATERTOWN, Mass. (
) -- Lithium ion battery maker
A123 Systems
(AONE)
announced after the close of the market on Tuesday that its CFO, Michael Rubino, is leaving in mid-January to join a clean tech start-up.
There has been a recent spate of positive news for the electric car and lithium ion battery market in the U.S., though overall market conditions remain trying.
GE announced plans to purchase 25,000 electric vehicles. A123 does not have its battery technology featured in the Chevy Volt model with which GE said it will begin its electric vehicle fleet purchase. GE is a primary financial backer of A123, but the Volt is powered by a battery from
Compact Power
, an affiliate of Asia's
LG Chem
.
>>GE Volt Buy: Will it Jolt the Lithium Battery Makers?
Lobbying groups are working to obtain federal tax incentives for electric vehicle corporate fleet purchases. The FedEx CEO referred to the use of electric vehicles as "the single most important initiative" in making the U.S. energy self-sufficient, arguably the boldest rhetorical salvo of the electric car lobbying effort.
>>Electric Car tax Breaks: Will the Battery Makers Benefit?
Even with federal tax incentives and increased corporate buying of electric vehicles, it is still a long road to the type of production ramp that will bring down pricing for the U.S.-based lithium ion battery makers to a point where mass adoption will be a reality.
A123 shares are down 60% year-to-date and its latest earnings report was another disappointment.
>>A123 Systems: Clean Energy Losers
A123 competitor
Ener1
undefined
has also been battling tough market conditions and a slower than expected ramp in the electric vehicle market. Ener1 shares are down more than 30% this year.
In leaving A123 Systems, the outgoing CFO Rubino sought to make it clear that he believes in the company's future amid tough market conditions. Shortly after A123 Systems went public in 2009, its shares were valued at above $25. On Tuesday, after a 2% decline, A123 Systems' shares were trading at $9. The all-time low share price for A123 Systems was reached in late August.
Rubino said in the after-market release on Tuesday announcing his planned departure, "My time with A123 Systems has been an extremely rewarding experience. I remain confident in the company's market position and long-term opportunity, and expect A123 to continue to grow and prosper as one of the industry's leading providers of lithium-ion battery technology."
-- Written by Eric Rosenbaum from New York.
RELATED STORIES:
>>Electric Car tax Breaks: Will the Battery Makers Benefit?
>>A123 Systems: Clean Energy Losers
>To contact the writer of this article, click here:
Eric Rosenbaum
.
>To follow the writer on Twitter, go to
.
>To submit a news tip, send an email to:
.