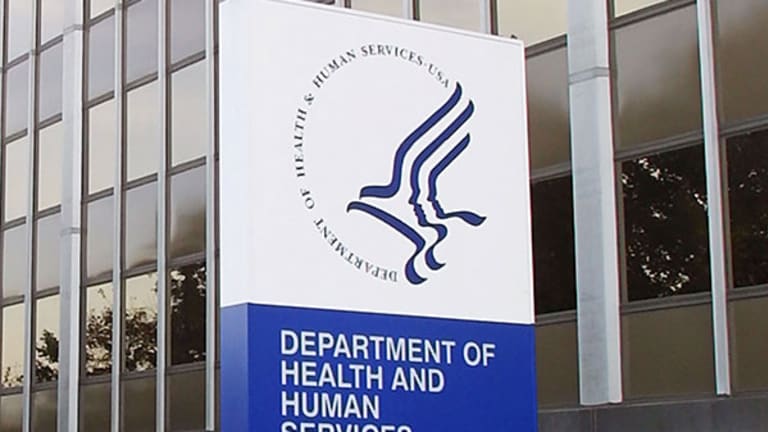 A 'What's Next?' Scenario for the Delayed Sarepta Duchenne Drug Review
If you take the easy approve/reject eteplirsen options off the table (and the delay certainly indicates FDA can't make up its mind) then a compromise decision is a possibility.
Nothing about Sarepta Therapeutics (SRPT) - Get Sarepta Therapeutics, Inc. Report is neat, tidy or by the book, so, of course, there's yet another delay in the regulatory review of the Duchenne muscular dystrophy drug eteplirsen.
The U.S. Food and Drug Administration informed Sarepta that more time was needed to complete the eteplirsen review, which will now extend beyond the expected decision date of Thursday, May 26. The FDA didn't tell Sarepta how long it will take to render an approval decision, a company spokesperson confirmed.
Sarepta shares are up 24% to $22.90 on the eteplirsen review delay. This is the Dumb & Dumber "You mean there's still a chance?!?!?" argument at work. The unwinding of options trades is also likely happening.
It's worth remembering FDA prolonged the clinical review of BioMarin's (BMRN) - Get BioMarin Pharmaceutical Inc. Report Duchenne drug drisapersen, too. And then FDA rejected drisapersen.
The eteplirsen FDA review purgatory is obviously most frustrating to Duchenne patients and their families. Traders are a bit further down on the totem pole of compassion but they're also S.O.L. because it's hard to play Sarepta options without a definitive eteplirsen approval decision date. The FDA's decision could come at any time.
And what will that FDA decision be? Does this delay tell us anything about what's going on inside the mind of Janet Woodcock, the FDA's top drug evaluator and the person ultimately responsible for saying yay or nay to eteplirsen?
No one outside of FDA or Sarepta has any clue what's really going on. We're all just guessing. So, let's do some guessing.
If you take the easy approve/reject options off the table (and the delay certainly indicates FDA can't make up its mind) then a compromise decision is a possibility.
Now that FDA has missed its deadline for the eteplirsen decision, the agency could just extend the review clock indefinitely until Sarepta can come up with additional clinical data to support the drug's approval.
What if FDA asks Sarepta to provide dystrophin production data culled from muscle biopsies performed on a substantial number of Duchenne patients already enrolled in the ongoing phase III "Promovi" study?
While this would require Sarepta to change the Promovi study protocol (not an easy task), it could provide FDA with data supportive of eteplirsen's approval faster than running the study to completion.
Under this speculative scenario, Sarepta submits additional dystrophin production data. If positive (big if), FDA grants accelerated approval to eteplirsen. The review takes longer but not as long as rejecting the drug and telling Sarepta to complete Promovi (or some other confirmatory study.)
There are obviously some holes in this theory. Sarepta has not provided information on how many patients are already enrolled in the Promovi Phase III study, or how far along they are in treatment. We don't know if making substantive changes to the study protocol to allow an early analysis of muscle biopsies is practical or possible. And if you blow up the study in this way, does it compromise or even make impossible getting definitive six-minute walk performance data?
I'm speculating so I don't claim to have all the answers, but it's prudent to consider the possibility FDA is trying to conjure some type of "middle of the road" scenario to satisfy hardliners who want more eteplirsen data and Duchenne patients who want the drug approved now.
If FDA asks Sarepta for new eteplirsen data, meaning data not derived from the old phase II study, then I expect the company would disclose this publicly because it would be material information. At that point, we would have some clarity on a situation which, unfortunately, is now in a cloudy state of limbo.
Adam Feuerstein writes regularly for TheStreet. In keeping with company editorial policy, he doesn't own or short individual stocks, although he owns stock in TheStreet. He also doesn't invest in hedge funds or other private investment partnerships. Feuerstein appreciates your feedback; click here to send him an email.