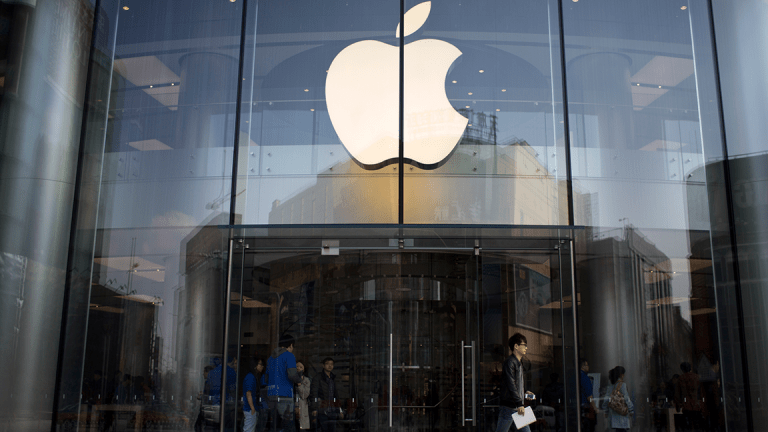 Publish date:
A Strong Apple WWDC Could Bring a Boost for These Suppliers
If Apple stock continues to reach new highs this week, be on the lookout for these suppliers.
If Apple stock continues to reach new highs this week, be on the lookout for these suppliers.
Just as a rising tide lifts all boats, climbing Apple Inc. (AAPL) - Get Report stock rallies suppliers.
Action Alerts PLUS holding Apple snagged a new record high stock price in Friday, June 1, trading as Wall Street anticipated a flurry of market-moving headlines at the company's Worldwide Developers Conference (WWDC) beginning Monday, June 4. WWDC is one of the biggest tech events of the year, and traders have been pushing Apple shares higher on optimism about new products Apple CEO Tim Cook is expected to announce.
While Apple stock jumped 0.71% in premarket action Monday, shares of suppliers were expected to rally as well.
Data from StockCharts showed that wireless chip suppliers Qorvo Inc. (QRVO) - Get Report and Skyworks Solutions Inc.  (SWKS) - Get Report could be in for a boost should Apple continue its strong WWDC-induced momentum.
Shares of Qorvo don't trade premarket, but finished Friday higher by 1.94% and have risen 22.8% year to date. Skyworks stock was higher 0.77% on Monday ahead of the opening bell. Shares have gained 6.3% so far this year.
According to StockCharts, the technical analysis for Qorvo suggested the stock could surge more than 20% on a strong WWDC. Qorvo stock has largely been positively correlated with Apple stock, meaning another Apple rally could also mean a Qorvo rally.
StockCharts also suggested Skyworks could rally as much as about 18%, following Apple higher.
Apple's WWDC will kick off Monday with a keynote address from Cook at 1 p.m. ET. The event is expected to last through the week and conclude Friday, June 8.
4 Top Experts Tell You How to Play the Market. TheStreet's Scott Gamm recent sat down with top market watchers from Bank of America, Fisher Investments, Invesco and Wells Fargo. Click here and register to watch a free roundtable in which they lay out their best advice.