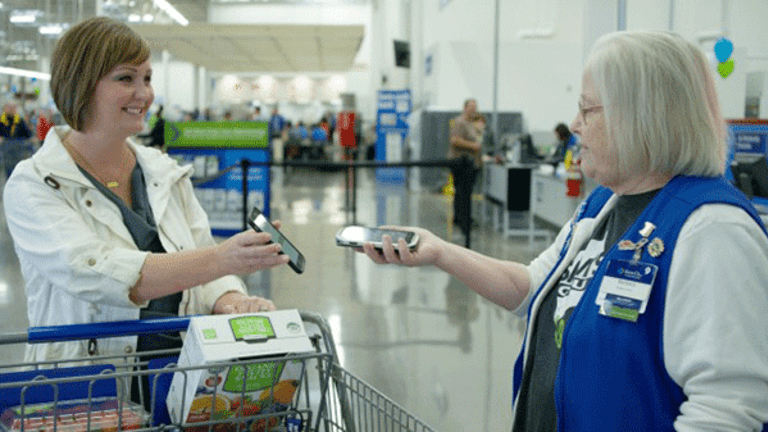 A Staggering 225,000 People Will Graduate from Walmart University This Year
Walmart is aiming to be more than a place that offers just minimum-wage jobs.
By this time next year, a whole army of Walmart (WMT) workers will be better trained. 
Walmart expects to graduate 225,000 employees from its new training academies this year, CEO Doug McMillon revealed on Thursday. 
"Remember, 75% of Walmart U.S. store management teams started as hourly associates so it's critical we provide effective training for our associates as they take on more responsibility in our company," said McMillon, who started working in Walmart's stores as a teen. 
Last February, the same day Walmart raised wages for 1.2 million employees, it opened its first training academy. The academies, which are often in separate buildings on a Walmart store site, teach employees fundamental retail skills that go beyond stocking shelves and customer service, such as which items are turning a profit and why. The retailer hopes that the training will allow its employees to move up the chain and possibly find a career in management at Walmart.
The retailer's 100th academy just opened in Edmond, Okla., putting it on track with its plan to have 200 open by the end of the second quarter.
READ MORE: Walmart Has Done Something for 10 Straight Quarters That Other Retailers Would Die to Do
So far, the combination of better trained workers earning more money is paying off for Walmart. 
The world's largest retailer's same-store sales at its U.S. stores rose 1.4% in the first quarter, spurred by a 1.5% increase in customer traffic. Getting people to visit physical stores is challenging for retailers right now as they are buying more of their stuff online. But, Walmart's year plus effort to slash prices in food -- which obviously needs to get bought weekly -- has it in a rare position of seeing people head to stores for food and other merchandise. Traffic to Walmart's stores has increased for 10 straight quarters.
Sales of food at U.S. stores increased by a low-single digit percentage in the first quarter, Walmart said, also helped by initiatives to keep items in-stock and improve customer service.
Click here for the latest business headlines.
Editor's Pick: Originally published May 18.