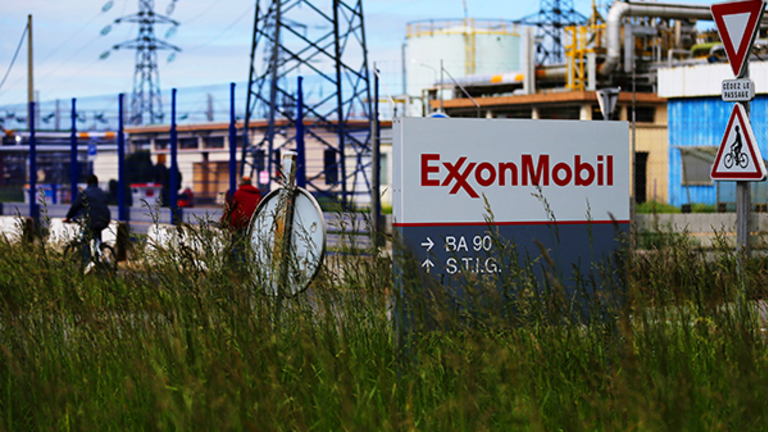 A Slippery Slope for Oil Companies; Facebook Shareholders Pipe Up but Are Shut Down -ICYMI
Here's what you need to know, now.
Another day of waiting around, sitting on our hands, watching the indexes tick between green and red before they finally finished the day slightly in the green across the board.
Though the U.S. markets climbed higher, there was an odd tone to trading today, as we await testimony from former FBI director James Comey concerning the Trump-Russia investigation.
Losses in crude oil prices picked up speed on Wednesday after a surprise increase in domestic crude stockpiles was reported by the Energy Information Administration. The news dragged down major oil companies Exxon Mobil (XOM) - Get Report , Chevron (CVX) - Get Report , BP (BP) - Get Report , ConocoPhillips (COP) - Get Report  and Occidental Petroleum (OXY) - Get Report  sported major losses, while the Energy Select Sector SPDR ETF (XLE) - Get Report  declined 1.6%. Investors all seem to be grabbing onto the notion that a supply glut is the sole factor hurting oil prices, but there could be another, more obvious reason: Speculators are too nervous to call a bottom.
Despite tepid trading, the news cycle provided plenty of fodder for those willing to make a few trades.
Facebook (FB) - Get Report , one of those companies like Snap (SNAP) - Get Report  that sport a wonky voting structure, held a vote earlier in the week to determine whether CEO Mark Zuckerberg should lose his other hat as the company's chairman. About 31% of shares not owned by Zuckerberg voted to back a shareholder proposal seeking to have the two roles separated, reports TheStreet's Ron Orol. We've got the skinny on what this means in the greater context of corporate America as well as at Facebook.
To learn about these stories and more check out the highlights from TheStreet and its sister publications in "In Case You Missed It," a daily newsletter brought to you by TheStreet. Sign up here.
Photo of the Day: Bo Knows
What would Nike Inc. (NKE) - Get Report do to rid itself of the stigma that has engulfed Tiger Woods? Even though the apparel company has agreed not to sever ties with the golfer the backlash that the company and Woods himself are facing is remarkable. I will tell you one thing, they would be hard pressed to find a better spokesman than Bo Jackson, and that includes Michael Jordan. On June 7, 1986, the Kansas City Royals drafted football star Bo Jackson, the 1985 Heisman Trophy winner out of Auburn University, who was considered one of the greatest pro athletes during Nike's pre-Jordan rise to prominence in the late 80s and early 90s. Read more