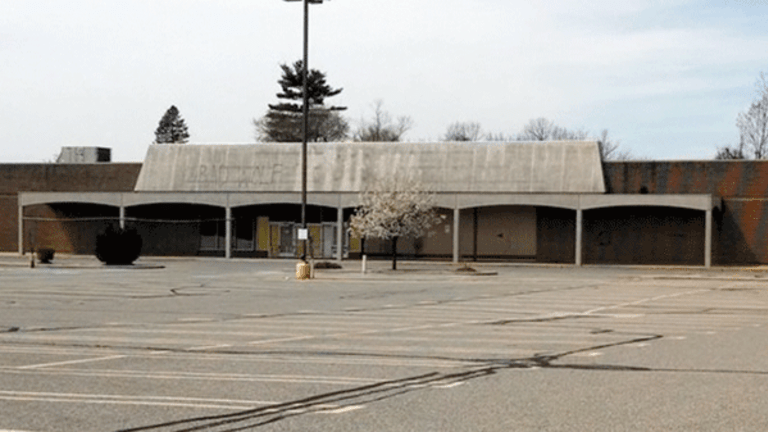 A Record Amount of People Won't Spend Their Tax Refunds This Year -- That Is Really BAD for Retail
As if retailers needed more problems.
Retailers just can't catch a break. 
A record low number of Americans will spend their tax returns this year while the second-highest number on record will put the money into savings, according to a new tax return survey released Wednesday by the National Retail Federation (NRF). Of the 66% who are expecting a refund this season, only 20.9% of consumers will spend their refunds on everyday expenses. Meanwhile, 8.7% will use them for major purchases such as a television, furniture or a car, and 7.6% will splurge on special treats like dining out, apparel or spa visits.
The figures are down from 22.4%, 9.2% and 8.3% last year, respectively, and are record lows in the history of the NRF's annual survey.
Rather than spending their refunds, 48% of consumers intend to put the money into savings, second only to last year's record high of 49.2%. In addition, 35.5% will use the money to pay down debt, up from 34.9% last year. 
"Financial security continues to be top-of-mind for all Americans, and consumers are hanging on to their tax refunds tighter than ever," NRF president and CEO Matthew Shay said.
The survey, which asked 7,609 consumers about their tax return plans, was conducted between Feb. 1 and 8.
Fewer people may be out shopping this spring
One retailer already may be offering up a cautionary sign on tax return spending.
"Sales started a bit slower than expected due mostly to tax refund delays," Walmart (WMT) - Get Walmart Inc. Report Chief Financial Officer Brett Biggs told reporters on a call Tuesday.
Starting this year, the Internal Revenue Service is required to hold off issuing tax refunds until Feb. 15 for those tax filers claiming the Earned Income Tax Credit. Congress put the Feb. 15 date in place to better help the government detect and prevent ID theft-related fraud. The change is said to delay tax refunds for 40 million people.
Lower-income filers who qualify for the Earned Income Tax Credit typically file early in the tax season in order to obtain what is often the largest single check in the year for the family. They then head off to retailers such as Walmart and Best Buy (BBY) - Get Best Buy Co., Inc. Report for a splurge.
"This will be a very interesting week for us," conceded Walmart U.S. CEO Greg Foran.
Tax refund delays are a large factor in Walmart's cautious first quarter guidance. First quarter earnings are seen in a range of 90 cents a share to $1.00 a share. Analysts were banking on earnings of 96 cents a share.