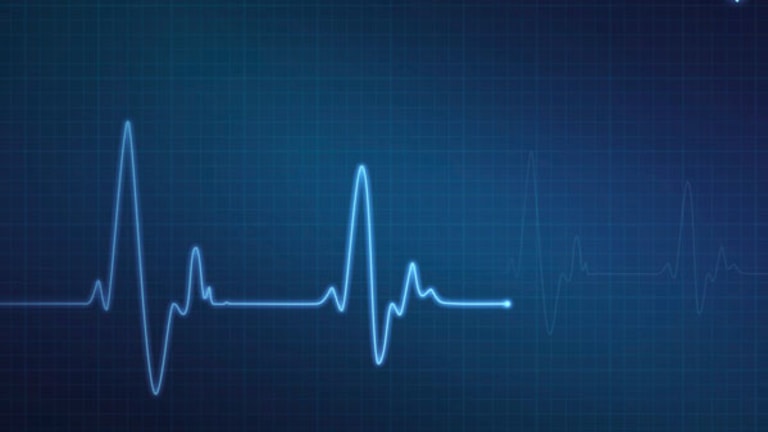 NEW YORK (
) --In the next two weeks, the Supreme Court of the United States (SCOTUS) will announce its ruling on the Patient Protection and Affordable Care Act (ACA), the massive legislation better known as President Obama's healthcare reform bill. Following the government's uninspired performance during oral arguments before the Court earlier this year, Wall Street has shifted dramatically, from consensus that the law will be upheld to a more fragmented view that at least parts -- if not all -- of the ACA will be repealed. (Some of these scenarios are bullish and others bearish, which explains why many professional "generalist" investors remain on the sidelines.)
Given the many complicated issues at hand, this ruling is very difficult to predict. This week's column will briefly outline six possible outcomes and my view on the likelihood of each, as well as the implications for healthcare stocks under each scenario. A word of caution: I'm not a legal expert and even those experts I've spoken with have all issued provisos alongside any opinions. Further, given limited space, this discussion will necessarily be oversimplified.
As a quick refresher, the ACA brings healthcare coverage to all Americans through both a Medicaid expansion -- which I will ignore, since I highly doubt SCOTUS will excise this provision, due to the far reaching complications -- as well as an individual and employer mandate, to obtain or provide coverage, respectively. Among other things, the 2,700-page law also regulates the profitability of managed care companies and the variance in coverage costs for individuals within a plan.
I'm going to focus mostly on the implications for hospitals and managed care, since those are the subsectors most exposed to the ruling. (The biotechnology and pharmaceutical sectors have only limited ACA-associated risk.) My primary goal is to summarize possible outcomes, the impact of those scenarios, and to enable readers to react quickly once the ruling is announced.
Although I'm not endorsing any one view with a high degree of confidence, I'm cautiously bullish, especially since Wall Street appears so uncertain. (For what it's worth, my view on the broader market is far less optimistic. The global economic crisis does not seem likely to be solved easily despite the bailout of Spain's banks this weekend, and even further quantitative easing will eventually lose its impact.) The scenarios outlined below are mostly positive for healthcare stocks; the hospitals seem to have the highest downside risk.
SCENARIO #1: Uphold the ACA (45% possibility)
Most professional investors will probably say I'm being too optimistic, largely due to the government's oral argument debacle. Despite the extensive media attention paid to Solicitor General Donald Verrilli's poor showing in Court, several experts have suggested that oral arguments play a smaller role than the uninitiated would suspect. I don't really have the space or expertise to conduct a detailed examination of the Constitution's Commerce Clause -- which gives the Federal government power to regulate interstate commerce -- but it's not hard to believe healthcare and health insurance form an established market that is already deeply integrated into our society. We all have a need for healthcare at some point in our lives.
If the Court upholds the ACA, it would be a clear positive for healthcare since it removes the uncertainty that has hovered over the sector for years. By and large, publicly traded companies seem well prepared to deal with the law. Over the long-term, I think the ACA will most negatively impact medical device companies -- particularly behemoths such as
Stryker
(SYK) - Get Stryker Corporation Report
,
St. Jude
(SYMBOL)
,
Medtronic
(MDT) - Get Medtronic Plc (MDT) Report
,
Boston Scientific
(BSX) - Get Boston Scientific Corporation Report
, and
Zimmer
(ZMH)
-- due to the industry's limited innovation and ongoing pricing pressure, which will make it more difficult to pass along the cost of ACA-associated penalties.
SCENARIO #2: Repeal the ACA (20%)
Should SCOTUS rule the entire ACA unconstitutional, it would be a major rebuke of President Obama and a clear positive for the healthcare sector. The only losers would be the hospitals. The bull case for the publicly traded hospitals --
Tenet Healthcare
(THC) - Get Tenet Healthcare Corporation Report
,
Community Health Systems
(CYH) - Get Community Health Systems, Inc. Report
,
HCA Holdings
(HCA) - Get HCA Healthcare Inc (HCA) Report
,
Health Management Associates
(SYMBOL)
,
Lifepoint Hospitals
(LPNT)
, and
Universal Health Services
(UHS) - Get Universal Health Services, Inc. Class B Report
-- is that healthcare reform will expand coverage and thus largely eliminate bad debt expense, which is a persistent drag on earnings. I don't particularly like these businesses and suspect the long-term bull case is overly optimistic, so I am going to eschew these stocks. This scenario returns the U.S. healthcare system to its prior state and likely takes the prospects for reform off the table for a decade or more. Overall, I think this is a bad outcome for the country.
SCENARIO #3: Sever the Individual Mandate and Associated Clauses (15%)
This is the first of three main "severability" outcomes, each of which has different implications. Under this scenario, the individual mandate, which requires that everyone have health insurance or pay a penalty, and several related provisions such as guaranteed issue, which forbids denial of coverage, and community rating, which limits the premium differential between the healthiest and sickest individuals, would be stricken from the law. The profitability limits on managed care companies, known as medical loss ratio (MLR) minimums, might also be removed.
Some pundits dismiss this option as unappealing to conservative members of the Court, since it could be construed as "legislating from the bench." However, given that this is the "cleanest" and most focused of the possible severability options, I think it's the most likely. Removing the requirement for insurance would be a negative for the hospital stocks, but a major positive for managed care companies --
WellPoint
(WLP)
,
United Healthcare
(UNH) - Get UnitedHealth Group Incorporated Report
,
Aetna
(AET)
, and
Cigna
(CI) - Get Cigna Corporation Report
. (Even though Cigna has virtually no exposure to healthcare reform, investors probably won't make that distinction at first. Nonetheless, I am bullish on Cigna long-term.)
SCENARIO #4: Sever Title I of the ACA (10%)
This is the broadest severability option. Title I of the ACA contains a host of provisions, including the individual mandate and related commercial insurance regulations, as well as the employer mandate (which requires employers to provide health insurance or pay a fine). Excising Title I would be a disaster for the hospitals, which would lose the alleged benefits of universal coverage, and a boon for managed care -- there would be no requirement for coverage or limitations on premiums -- but it seems too far reaching to be likely.
SCENARIO #5: Sever the Individual Mandate Only (5%)
Based on the questions asked during oral arguments, the Court clearly has concerns that the individual mandate is an example of governmental overreach. Yet I also believe the Justices understand and want to avoid introducing adverse selection. Without a mandate for universal coverage, sick individuals would seek coverage while the healthy opt out; this would drive up premiums dramatically and destabilize the insurance market. It seems highly unlikely, but if the Court severs just the individual mandate, run for the hills -- everyone loses.
SCENARIO #6: No Ruling (5%)
There are some who believe that the Court may defer a ruling until after the individual mandate takes effect in 2014. This has the risk of being highly disruptive; imagine the turmoil if the ACA, or large sections of it, were repealed after being fully implemented. As a result, it seems highly unlikely. Deferral would be meaningfully bearish, since it would prolong investors' uncertainty about the long-term earnings potential of healthcare companies across multiple subsectors.
Disclosure: Sadeghi has no positions in any of the stocks mentioned in this article.
Follow Nathan Sadeghi-Nejad on
.
Nathan Sadeghi-Nejad has 15 years experience as a professional health-care investor, most recently as a sector head for Highside Capital. He has worked on the sell side (with independent research boutiques Sturza's Medical Research and Avalon Research) and the buyside (at Kilkenny Capital prior to Highside). Sadeghi-Nejad is a graduate of Columbia University and lives in New York. You can follow him on Twitter @natesadeghi.