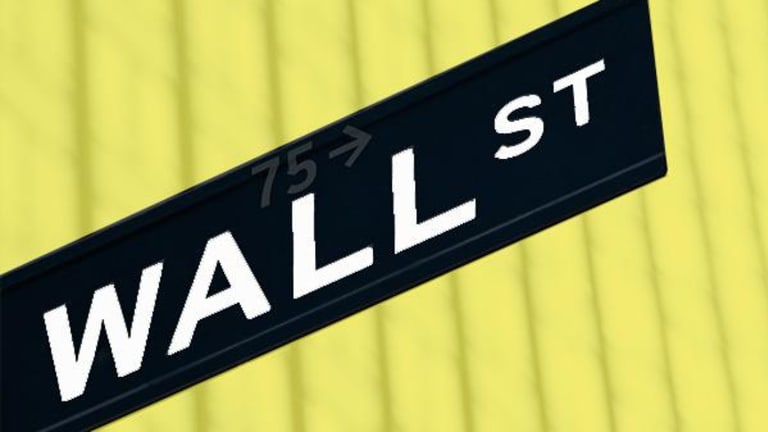 A Neurotrope Stock Promotion Scheme Is Underway, but Who's Paying for It?
Sharon di Stefano loves Neurotrope but doesn't know how her Seeking Alpha articles are being transformed into stock-promoting press releases.
A former biotech sell-side analyst turned consultant says she does not know how articles she wrote touting Neurotrope (NTRP) - Get Neurotrope Inc Report and its Alzheimer's disease drug bryostatin, published on Seeking Alpha, were turned into paid, promotional press releases distributed over a newswire service.
Sharon di Stefano published a Seeking Alpha article late Tuesday that defended Neurotrope one day after the tiny biotech company saw its stock price gutted by negative results from a study of bryostatin in patients with moderate to severe Alzheimer's.
Medicinal chemist and blogger Derek Lowe, in a blog post Wednesday, dismantled di Stefano's Neurotrope apologia, so there's no need to repeat his fine work.
But there is definitely more to the Neurotrope story here, like discovering who is responsible and paying for transforming di Stefano's Seeking Alpha articles into stock-promoting press releases?
Last month, the SEC filed charges against 27 people involved in an alleged stock-promotion scheme in which writers were secretly paid to write hundreds of bullish articles about publicly traded biotech companies. Most of the articles were published on Seeking Alpha under the guise of being independent and impartial analyses of the biotech companies, but in fact, they were bought and paid for by shady stock-promotions firms, or in some cases, by the biotech companies themselves.
Someone copied di Stefano's Neurotrope article and paid to have it converted into a press release that was also distributed Tuesday on Accesswire, a news distribution service. Similarly, a second di Stefano article, bullish on Neurotrope and published on Seeking Alpha in April, became an Accesswire-distributed promotional piece.
Who paid Accesswire to tout Neurotrope?
Neurotrope did not respond to my questions but a PR spokesperson for the company told Lowe that it has no connection to di Stefano or her consulting firm, Small Cap Forecasting.
I contacted di Stefano. What follows is a lightly edited transcript of our conversation about her ties to the biotech companies she writes about.
Feuerstein: Are you paid or compensated by Neurotrope?
di Stefano: Oh gosh, no. No, no, no, no, no. Because I would not be able to post on Seeking Alpha if that was the case. I would never, ever do that. Absolutely not. I was a healthcare sell-side analyst for many years and compliance has been drilled into my skull forever.
Feuerstein: How do you make a living with the company that you run, Small Cap Forecasting?
di Stefano: Oh, I don't. I'm on welfare to tell you the truth. [Laughs.] When I lived in Princeton, oh gosh, this was about 25 years ago, I was laid off from one of the shops I worked in, so I figured, let me do my own thing. Back then, I was so into picking stocks and I was really good at it, too. And so I just registered with the state of New Jersey, Small Cap Forecasting.
I wanted to start a newsletter but then I realized how impossible that was. Then I went back on the Street with a number of other little firms. Now, I guess, I try to do healthcare consulting when I can. I still like to have that connection to the Street. I love the biotech space. I love the little guys, you know, the little, overlooked, underserved type of thing.
Feuerstein: You're not on welfare?
di Stefano: [Laughs] Forget the welfare thing, I was joking. I sold some properties and had a pretty nice divorce settlement, I know that's weird to say. I just do my own thing. I consult for a number of different outfits.
Feuerstein: Do you consult for Neurotrope? Do you consult for Cel-Sci (CVM) - Get CEL-SCI Corporation Report ? [Another penny stock biotech firm that Di Stefano has written about bullishly on Seeking Alpha.]
di Stefano: Oh no. No, no, no. Let's see, I recently finished a consulting gig with a very well-respected investor relations firm in Manhattan.
Feuerstein: Which firm was that?
di Stefano: I'd rather not say. You write, I write. It's probably best not to use their name without their permission.
Feuerstein: Does the IR firm pay you to write about these companies?
di Stefano: No. I'm my own consultant. I'm a freelancer for a better lack of a word.
Feuerstein: What did you do for the IR firm?
di Stefano: It was really strange, Adam. It was an outreach. I love healthcare, it's what I've done for so long, so I reached out to this IR firm in NY. The woman had heard of me, the owner of the firm, she heard my name. They just happened to sign a new client that was a drug developer. They were so swamped with everything else, they needed another set of hands to do intense modeling, earnings modeling. Well, not earnings, these guys were probably pre-earnings, pre-IPO. But that was it, I just did an extensive model, spreadsheets, projections out to 2020.
Feuerstein: You published this column about Neurotrope on Seeking Alpha but you also issued a press release on Accesswire. Tell me about that.
di Stefano: Geez, I can't issue press releases. I'm just a person. I have a PR friend and she took a look at it. She likes to look at my stuff. We're just friends. She sent it to AccessWire or Seeking Alpha. I was surprised it came up on both.
Feuerstein: Previous articles of yours have also been distributed as press releases by Accesswire.
di Stefano: Correct. I was working with a gentlemen last year on a couple of micro-cap companies. I want to call them medical devices. We're old friends, go way way back. I did my due diligence on the companies and wrote up short pieces for my friend. He wanted them published somewhere. I said, I don't know, I see things on Accesswire. So he got the articles on Accesswire. I think that's the only stuff of mine from the past. You have to pay for Accesswire.
Feuerstein: So who is paying Accesswire to distribute the press releases on your Neurotrope articles?
di Stefano: There are none as far as I know.
[At this point in the interview, I pointed di Stefano to the two Accesswire press releases about Neurotrope that were distributed in conjunction with her articles published on Seeking Alpha. Both Accesswire press releases listed a media contact: Jackie Rodriguez]
Feuerstein: Who is Jackle Rodriguez?
di Stefano: Uh...I believe she works for a PR firm.
Feuerstein: Which one?
di Stefano: You know, Adam, I do not mean to sound so stupid but I do not know! I really do not know. It gets really nebulous sometimes. I get interested in a company. I like it. I write about it, for lack of a better word, as a hobby. It's so ingrained in me, having spent so much time on the sell side. I know it sound schizo but it's not like anybody is saying, 'Here write this and you'll get paid X.'
Feuerstein: You don't know how the last two articles you wrote about Neurotrope ended up being distributed as press releases on Accesswire?
di Stefano: I really don't.
Feuerstein: You don't know Jackie Rodriguez? I called her to get in touch with you, left a message on her voicemail, and then you called me back.
di Stefano: Is it Jackie or Janet? I think they are in the same PR firm. My friend is Janet. They might work in the same PR firm.
Feuerstein: Which PR firm?
di Stefano: I don't know.
Feuerstein: You have a friend name Janet and you don't know where she works?
di Stefano: I really don't. I think she is an independent. Like a stringer. Like a PR newswire stringer?
Feuerstein: So, you're telling me that someone you don't know is taking your work and paying to have it distributed on Accesswire?
di Stefano: Yes. Nor do I care. Why would I care? It makes no difference to me. I just like stories. The first article on Neurotrope that I wrote up was, yes, rah rah. But then when they came out with the thing on Monday, with this mITT analysis, i was like, woah! I have been in this business for a long time, I didn't even know what modified intent to treat meant. So I sat down and did a couple of hours of research and was like wow, this is really the wave of the future.
Feuerstein: You told me that you don't know Jackie Rodriguez even though it seems like she might be paying Accesswire to distribute press release touting your articles. Rodriguez works for JV Public Relations, which represents biotech micro-cap and penny stocks. JV Public Relations was founded by Janet Vasquez. Is that your friend Janet? Do you know JV Public Relations?
di Stefano: JV Public Relations? No.
Feuerstein: One of JV Public Relations' clients is Cel-Sci and you write about Cel-Sci.
di Stefano: Oh, I know Cel-Sci. I love Geert. [Geert Kersten is Cel-Sci's CEO.]
Feuerstein: Are you paid by Cel-Sci to write about them? [Here is a bullish Seeking Alpha article on Cel-Sci written by di Stefano and here is the same article recrafted into a press release by JV Public Relations, the PR firm that works for Cel-Sci. JV Public Relations President Janet Vasquez did not return a phone call seeking comment.]
di Stefano: No, no, no. I can't be paid by them.
Feuerstein: Going over your work history compiled by the Financial Industry Regulatory Authority (FINRA) , you've been employed by three brokerage/investment firms that were expelled from the securities industry. Was that a coincidence or just bad luck? Tell me about that.
[di Stefano is no longer a registered broker but she was formerly employed by H.J. Meyers & Co, Sky Capital and First Hudson Financial Group, among other securities firms, according to FINRA. All three of those firms were expelled from the securities industry after di Stefano's employment.]
di Stefano: Well, you say expelled from the securities industry, I mean read any newspaper any day of the week and my god, it's rampant. But I was never, never, thank god, involved in anything shady that those guys had ever done. I was always a straight healthcare analyst. I do my due diligence, do my earnings model, pick a target price with a buy rating. I always used a buy rating because why else, right? And yeah, I guess, I was one step ahead of whatever tragedy has befallen those companies.
Feuerstein: Thanks Sharon. I appreciate your time. Thanks for calling me back.
di Stefano: Oh thanks, Adam. I look forward to your work. I love your work.
Read More Trending Articles:
Tesla Bulls Unfazed by Company's Earnings Miss: What Wall Street's Saying
Here Are Some Companies Apple Might Acquire With its Huge $250 Billion Cash Stockpile
Wall Street Fluctuates as Tesla Tumbles, Media Stocks Under Pressure
No Gilead Sciences M&A Yet, but CEO Offers Hint of Deals to Come
Adam Feuerstein writes regularly for TheStreet. In keeping with company editorial policy, he doesn't own or short individual stocks, although he owns stock in TheStreet. He also doesn't invest in hedge funds or other private investment partnerships. Feuerstein appreciates your feedback; click here to send him an email.