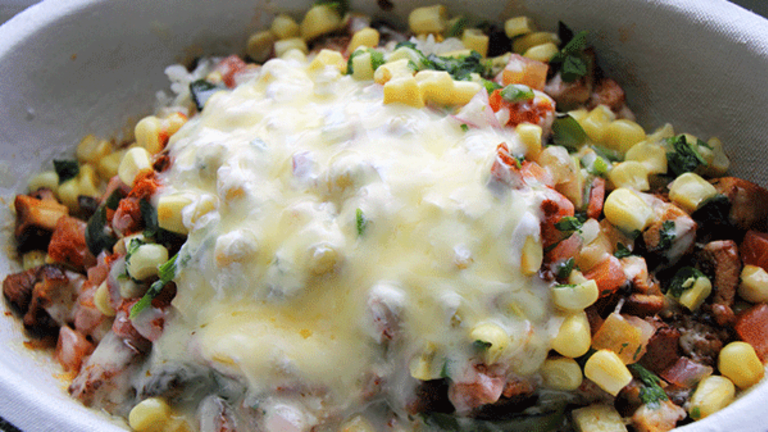 I Once Thought Chipotle Was Awesome, but Just Went Back After 2 Years Away and Left Very Sad
A millennial returns to Chipotle.
When I visited a Chipotle Mexican Grill Inc. (CMG) - Get Chipotle Mexican Grill, Inc. Report  in New York City on Wednesday afternoon, it was not obvious that the Mexican food chain had just upped its prices 5% in the city this summer.
The location at 2 Broadway in Manhattan's Financial District had a line for food that snaked throughout the restaurant to the other side of the building, visibly showing the progress Chipotle has made since a widespread outbreak of E. coli left many customers wary of the food in 2015 even after the federal Food and Drug Administration gave the all-clear. I had not been to Chipotle since the outbreak that caused the company's shares to fall 21% in 2015. They are up more than 10% in 2017 to date.
But, Chipotle has been hit with some bad news this summer, including the revelation of a security breach in May and the announcement of higher advertising and cyber security costs in June.
In April, Chipotle also raised prices in 440 of its 2,300 stores nationwide by about 25 to 30 cents per meal. A month later, the company said that it was raising its prices in its 58 locations in New York City.
Despite higher costs and long lines, New York patrons said they still eat at Chipotle.
"I think it's worth it," Louis Ruis told TheStreet. "And the line moves pretty fast."
Cristina Crespo agreed. She said she likes the flavor of the food.
"If I have time, I come," Crespo said. "If not, I usually order online. I think it's faster that way."
Chipotle's shares rose 0.2% to $413.71 by Friday's close.
Here was my experience returning to Chipotle.