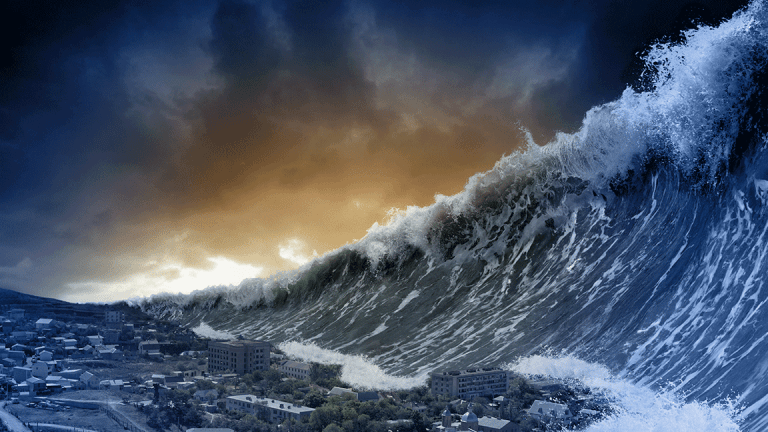 A Massive European Bank Index Is Still in the Tank Despite a Broad Market Rally
Looking for a reason to sell stocks at these inflated levels? Take a look at how the big European banks are performing.
The bulls on Wall Street should take a glance across the pond for what could be coming down the pike. 
Because with U.S. GDP growth poised to slow into year end amid trade war contagion, the market could be in store for a pullback not unlike the trend in big European bank stocks. The STOXX Europe 600 Banks Index is down more than 20% from its January highs and has not bounced during the latest market rally, points out Miller Tabak strategist Matt Maley. 
Maley says issues such as Turkey's currency crisis and Italy's growing credit problems remain risks to Europe, and perhaps soon the broader market. Further, Europe's economy hasn't been anything to write home about and the direction is a worry. 
Growth in the 19-country Eurozone tallied 0.3% in the second quarter, below most Wall Street estimates. First quarter GDP growth clocked in at a meager 0.4% for the EU.  
"It's funny, a lot of pundits frequently point out (correctly) that it's the issue that nobody sees coming that's the one that finally knocks a bull market off its kilter. However, sometimes it's the issue that was staring everybody in the face...but was ignored...that does the carnage," Maley cautions.
Proceed at your own risk, bulls. 
Here is why the yield curve should be feared.