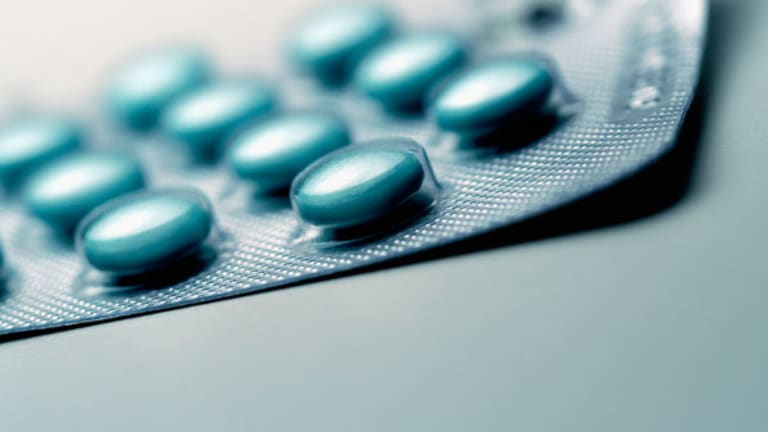 A Letter to Cel-Sci's Geert and Max
Many questions are left unanswered after Cel-Sci's executives pen a shareholder letter Wednesday.
VIENNA, Va. (
) --Dear Geert and Max:
I read the letter you wrote to
Cel-Sci
(CVM) - Get CEL-SCI Corporation Report
shareholders Wednesday with great interest. Your optimism is admirable, especially considering the company's 20-year track record for drug development futility. AIDS, anthrax, tuberculosis, SARS, bird flu, Chlamydia, herpes, heart disease -- what happened to all those
LEAPS Immunotherapy drug projects
announced which such promise and fanfare over the years?
But of course, that's all in the past. Doing real drug development is such a chore. Why go to the effort when it's so much easier to just issue press releases and folksy shareholder letters?
Like this past summer and fall, when you boldly declared that your LEAPS-H1N1 drug was fast-tracking its way into human clinical trials, encouraged by the U.S. Food and Drug Administration. I count almost a dozen press releases and letters from you between April and November hyping Cel-Sci's work against the H1N1 virus. I bet all that ink came in handy while you raised money (and diluted shareholders) four times.
I was disappointed, therefore, to read in Wednesday's letter that the Johns Hopkins University study of LEAPS-H1N1 doesn't appear to be progressing according to plan. You write, "This study needs to enroll 20 H1N1 hospitalized patients and 20 healthy individuals as the control group. We are waiting for Johns Hopkins to complete the study. Patient enrollment is completely dependent on patient availability of H1N1 hospitalized patients at Johns Hopkins."
Sounds like Johns Hopkins is having a hard time finding hospitalized H1N1 patients from which to obtain blood samples. Is that correct? How many H1N1-infected blood samples have been collected to date? When you announced the start of the study last November, you slapped yourself on the back for moving so fast, so where's that alacrity now? In short order, the North American flu season will be over. Hospitalization rates due to H1N1 infection are very low across the country. Isn't that a problem for LEAPS-H1N1?
Max, I'm glad to see your name attached to Wednesday's letter, too, because I'm hoping you can explain why you
sold 100,000 shares of Cel-Sci stock
, or almost one quarter of your holdings, on Nov. 18, the same day the company announced the start of the Johns Hopkins study.
And Max, if you share the same "agenda" as your shareholders, as you said Wednesday in your letter, why are you charging the company a usuriously high 15% interest rate on a $1.1 million loan? Why won't you simply let the company repay the loan to you, instead of renewing its terms over and over again, which lets you collect loads of cheap Cel-Sci shares that come right out of shareholders' pockets?
As for
, your experimental
, I appreciate the fact that you admit not running a randomized, controlled phase II study designed to objectively measure overall survival as a prospectively defined endpoint.
You clearly didn't enroll a phase II survival study -- or any other kind of study for that matter -- which compared patients treated with Multikine with patients treated with standard of care. As you admit, you ran a "pathology" study on "tumor samples," so why continue to trumpet the false claim that Multikine demonstrated a survival advantage?
If I didn't know better, Max and Geert, I'd think you were trying to "distort or obfuscate the facts" in order to mislead investors. Surely, you're doing no such thing, right?. That practice ended when you let the company's
contract with a paid stock promoter
-- a man of "dubious character" -- expire in December.
Lastly, why not set the record straight on
, your alleged
Multikine partner in South Africa
? Why do you persist in keeping the identity of Byron under wraps? What's the big secret? How about providing the name of the person in charge of Byron? An address? Is there any evidence or information you can show us to prove that Byron is a real operating company with drug-marketing experience?
I look forward to you providing answers to my questions in your next shareholder letter.
Sincerely,
Adam Feuerstein
Senior Columnist
TheStreet.com
-- Reported by Adam Feuerstein in Boston.
Follow Adam Feuerstein on
.
Adam Feuerstein writes regularly for TheStreet.com. In keeping with TSC's editorial policy, he doesn't own or short individual stocks, although he owns stock in TheStreet.com. He also doesn't invest in hedge funds or other private investment partnerships. Feuerstein appreciates your feedback;
to send him an email.