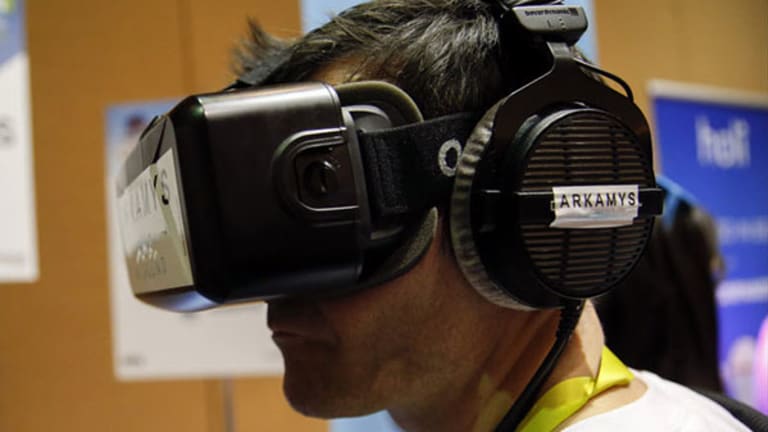 A Decline in Video Game Sales Doesn't Bode Well for These Stocks
Despite the holiday shopping frenzy, shares of some of these companies look like they will continue to take it on the chin.
Although October was replete with key pre-holiday releases, sales of video games as well as personal-computer games tanked last month, according to market research firm NPD.
Steeply discounted video games on Black Friday failed to drive sales, with overall overall sales at U.S. retail stores falling to $2.41 billion last month from 11% a year earlier.
Shares of Activision Blizzard,Electronic Arts, GameStop and Take-Two Interactive Software have come under pressure as a result.
Activision Blizzard probably saw it coming. After beating third-quarter profit estimates, the company, which shot to fame with its Call of Duty line of games, disappointed investors, saying that fourth-quarter revenue will come in at $1.86 billion, compared with the consensus estimate of $2.45 billion.
Take-Two Interactive Software, a relatively small player known for its extremely popular Civilization and Grand Theft Auto titles has also issued uninspiring guidance.
One way to look at the sector is to consider how last year's Call of Duty: Black Ops III, Fallout 4 and Star Wars: Battle Front did better than 2016's Battlefield 1 from Electronic Arts, Call of Duty: Infinite Warfare and Pokemon: Sun from Nintendo.
Yet, these stocks aren't bargains.
Activision Blizzard is trading at 16.88 times forward earnings. Electronic Arts and TakeTwo are at about 19 times, while Nintendo is at a whopping 39 times.
November was supposed to be a great month for video game sales.
The slump that occurred in spite of the discounted prices indicates a fundamental shift across the market.
As gaming centers on engagement monetization, from its erstwhile units-sold approach, consoles will rapidly become commoditized or less relevant. In the longer term, however, a digital shift implies better margins.
This challenging time also raises concerns about electronics retailer GameStop. The company reported lackluster video game sales in the fiscal third quarter, though a few newer titles performed moderately well.
Meanwhile, the console hardware segment has been in free fall for the past few months.
The jury may be out on whether Sony's PlayStation 4 is outperforming Microsoft's Xbox One, but the fact is that monthly hardware sales are pretty dismal.
Sales fell 20% in October from a year earlier, following a 6% dip in August and a July decrease of 30%.
There are also concerns about console refreshes at Microsoft and Sony. Virtual reality-driven games are all the rage, but console success has been a key challenge.
Gaming accessories are also in a state of flux.
This chain of events could also bleed out to NVIDIA, a chip manufacturer for video game graphics. The company's dominance is unquestioned, but unless its VR proposition, data center and automotive plans come to fruition, investors would be advised to rethink their holdings.
---
Worried about a bear market? We've found a genius trader who makes this bold promise: "If I don't deliver 24 triple-digit winners in the next year...I'll give up $1,950." His top-tier trading service reeled off twenty-four triple-digit winners in less than a year, along with more than thirty double-digit winners thrown in for good measure. And he racks up these profits in up or down markets. Get the details here.
The author is an independent contributor who at the time of publication owned none of the stocks mentioned.