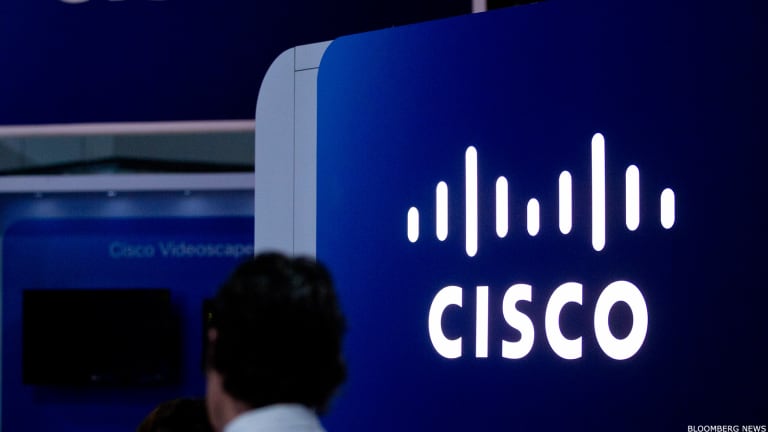 8 Tech Stocks You Should Buy Despite Market Volatility, Says Deutsche Bank
The technology sector is one of few sectors Deutsche Bank recommends to investors in 2016, even as volatility puts a damper on the markets so far this year.
Editor's pick: Originally published Jan. 11.
The technology sector is one of few sectors where Deutsche Bank is recommending to investors to park their money in 2016, even as volatility puts a damper on the markets so far this year.
The tumultuous stock market this month has caused many investment firms to already amend their annual outlooks.
Last week Goldman Sachs stepped away from the herd, shaving its earnings expectations for the S&P 500 for 2015, 2016 and 2017, citing energy as "the leading driver of our reduced profit outlook," in a note to clients on January 7.
Deutsche Bank cut its 2015 S&P 500 earnings forecasts on Monday
"Since publishing our 2016 outlook report in early December, many macro drivers of S&P EPS have deteriorated further," Deutsche Bank analysts wrote in a note on Monday. "In particular, oil prices legged down again, key currencies fell further and U.S. industrial activity continues to contract on weak capex and exports."
The German bank now expects fourth-quarter non-GAAP earnings for the S&P "to be down 2% y/y instead of flat and 2015 S&P EPS flat vs. 2014," the note read. As well, "these challenges are spilling" into the first quarter. The firm estimates first-quarter EPS for the S&P between $120 and $125, however that is highly dependent on oil prices.
An estimate of earnings per share of $125 for the Index assumes that oil prices average about $55 a barrel in in 2016. "This seemed reasonable several weeks ago, but now it doesn't," the note read. "A 25% rally in oil prices would result in only $40-45/bbl oil. This is still too low for Energy sector profits to be up in 2016."
"Moreover, the relationship between profits and the commodity price is now very uncertain. The estimate we made of [the energy sector's] profits up 15% is clearly too high now and until we see oil stabilize and get 4Q earnings reports from energy companies, we are simply unsure how much to cut our energy and thus overall 2016 S&P EPS estimate," Deutsche Bank said.
The analysts reiterated their "underweight" recommendation for the energy and industrials sectors, noting that "these conditions warrant a pause in Fed hikes to June." Instead, investors should stick with sectors that were leaders in 2015 such as health care and technology.
The stocks on this list are Deutsche Bank-covered tech stocks (one of the sectors the firm rates "overweight") with market caps above $10 billion; price-to-earnings multiples on 2015 earnings that are less than 22 times; and earnings growth for 2015 at greater than 0.
We've paired the list with ratings from TheStreet Ratings, TheStreet's proprietary ratings tool for another perspective. When you're done be sure to check out Bank of America's stock picks that will make big moves over the next three months.
TheStreet Ratings uses a quantitative approach to rating over 4,300 stocks to predict return potential for the next year. The model is both objective, using elements such as volatility of past operating revenues, financial strength, and company cash flows, and subjective, including expected equity market returns, future interest rates, implied industry outlook and forecasted company earnings.
Buying an S&P 500 stock that TheStreet Ratings rated a buy yielded a 16.56% return in 2014, beating the S&P 500 Total Return Index by 304 basis points. Buying a Russell 2000 stock that TheStreet Ratings rated a buy yielded a 9.5% return in 2014, beating the Russell 2000 index, including dividends reinvested, by 460 basis points last year