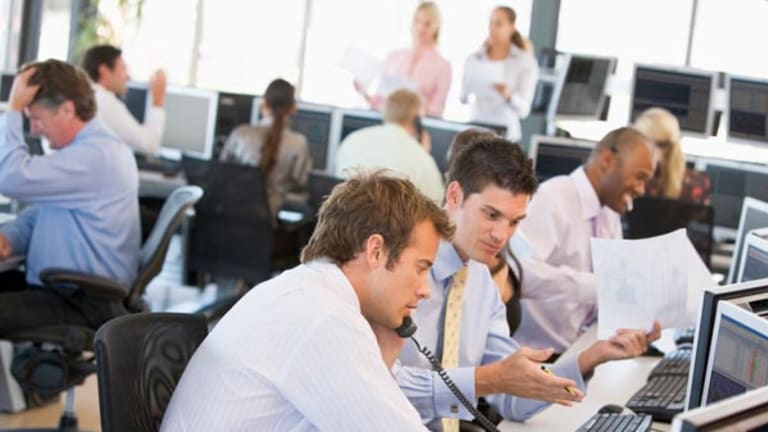 8 Great Stocking Stuffers
We asked gift gurus and readers about what they think makes a good stocking stuffer.
NEW YORK (
) -- Of all the holiday gift categories, stocking stuffers should be the least of your worries.
"The most important thing is to have fun with it," says Dana Holmes, who runs the gift recommendation site
. Holmes advises that each item in a person's stocking, which should be a mix of practical and fun gifts, should cost less than $25. She also points out that it can be fun to wrap up something from a person's actual holiday wish list as a nice surprise.
We asked gift gurus and readers about what they think makes a good stocking stuffer.
To help you knock stocking stuffers off of your "need-to-buy" list, we asked gift gurus (and readers!) about what makes a good stocking stuffer and what their favorite go-to gifts are.
Kitchen accessories
According to Bonnie Spoon, co-founder of gift site
, inexpensive kitchen accessories have been a hot item this year as consumers look to give their family members a more practical gift. Spouses and children should consider stuffing mom or dad's stockings with
condiment spatulas
, measuring spoons or Chobs, which raise a chopping board off the counter so a cook can use both sides of it. The
Chobs
, available at SpoonSisters.com, retail for $9.95.
Hexbugs
A popular item among kids, especially young boys, hexbugs are high-tech nanos that run around like real insects. They're made by
HearthSong
and are
on sale for $7.99
. Other popular stocking stuffers for kids include slinkies, finger puppets, temporary tattoos and candy.
"I always put
Hershey's
(HSY) - Get Hershey Company (HSY) Report
Kisses in the bottom of every stocking," Holmes says. They are inexpensive and help to take up space.
>>5 Gift Ideas That Teach Kids About Money
Novelty gifts
Recipients of almost every age can enjoy a good gag gift such as a $9 bar of bacon soap from
that -- if used -- would indeed make a person smell like bacon. Another idea is our Jason Notte's favorite go-to gift: a
boxing nun puppet
that can be found on
Amazon
(AMZN) - Get Amazon.com, Inc. Report
for $8.09.
Coal
Of course, the ultimate novelty gift when it comes to stuffing stockings is Santa's perennial gift for those on the naughty list. Amazon sells little bags of coal (affectionately tagged "You've Been Naughty") for $4.97. (
notes that you can also get little stockings stuffed with fake coal at your local dollar store.)
Gadget accessories
Teenagers will be happy with anything they can use alongside their favorite gadget. Holmes suggests these
earmuffs
(pictured), which double as headphones and retail for $23.99 at
Macy's
. There are also several versions of mini-speakers designed to plug into an iPod that are relatively expensive, including a keychain set sold by Amazon for
$6.95
.
iTunes gift cards
If you want to make sure you're giving stocking stuffers your family members will actually use, it's always a safe bet to include a gift card. A big favorite among readers when asked to provide stocking stuffer suggestions was iTunes gift cards, which are suitable for almost all ages. Other go-to gift cards for stocking stuffers suggested by readers include
Starbucks
(SBX)
,
Subway
or
GameStop
(GME) - Get GameStop Corp. Class A Report
.
Lottery tickets
Holmes says another staple stocking stuffer for adults are scratch-off lottery tickets, which cost as little as $1 but can net a much larger payday. These items can also be put into cards if you're looking to give a little something to an acquaintance or the host of a holiday party.
Miniature bottles of booze
Adults might also appreciate getting a tiny bottle of their favorite liquor, wine or spirit. The TastingRoom actually
sells miniature versions of their popular wine tasting collection
s that retail for less than $25. However, you could also just pick up a tiny bottle of a family member's favorite hard liquor at your
for as a little as $5.
"They're perfect for some festive holiday cocktail drinking," Holmes says.
The best gifts for bosses
Still haven't decided whether you should give your boss something for the holidays? Find out what job experts think about giving gifts to employers and which products make the most suitable presents in this
article.
.
>To submit a news tip, email:
.