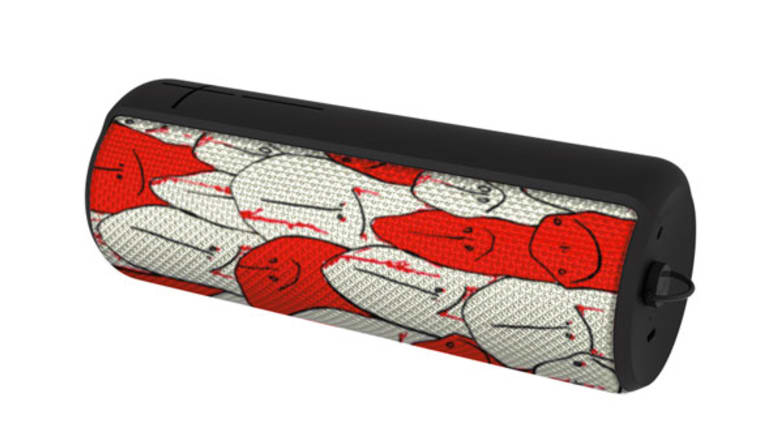 8 Best Bluetooth Speakers of 2015
Forget about wires. You should wirelessly connect your smartphone or tablet to one of these great sounding units.
Disclosure: TheStreet may get a share of the revenue from affiliate partners included in this article.
NEW YORK (TheStreet) -- Bluetooth speakers are complete audio systems that come in all sizes and shapes and can wirelessly play music from smartphones, tablets, computers and other Bluetooth sources.
Our list contains small, portable units as well larger desktop models which can fill a small-to-medium sized room with digital sound. Most of the models can deal with the latest Bluetooth standards (version 4.1) ULP (Ultra Low Power) aptX and others assuring  a high level of audio quality.
Most computer devices these days, including those based on Apple (AAPL) - Get Free Report , Google (GOOG) - Get Free Report Android, Microsoft (MSFT) - Get Free Report systems are fully Bluetooth compatible.
Listening to music through a full-sized will ultimately deliver better stereo sound than any these smaller devices but will do so only after you spend hundreds or thousands on the system.
Here are our picks:
JBL Clip
JBL (now a division of Harman (HAR) ) has been in the sound reproduction business for decades. James B. Lansing created his company after World War 2 to cater to what was about to be a booming sound reproduction industry.
These days, that means dealing with digital music files and Bluetooth speakers. JBL now offers a full line of these portable devices starting with the colorful Clip.
This $50 portable speaker system is capable of a lot more volume than you'd expect from something of its size. But, deep bass is not really possible from such a small enclosure. It's a matter of physics. The rechargeable battery inside is good for up to 5 hours of use and there's a built-in microphone for taking hands-freed voice calls on the go.
HP Roar Blue
HP's (HPQ) - Get Free ReportHP Roar Blue is a cute, colorful, well-priced Bluetooth speaker system.
According to its specifications, the Roar Blue is capable of delivering audio from 100 to 16,000 Hz as loud as 93 decibels for up to eight hours of power from the built-in rechargeable battery. The system weighs just over one pound.
The HP Roll Blue is costs $80, due to some discounting from HP.
Buy the HP Roar Blue on Amazon.
Jawbone Jambox
Jawbone is more than just an activity device maker -- it's also one of the first to offer Bluetooth speakers.
There are three speaker models: the original Jambox along with the newer "Mini" and the "Big" Jambox systems.
The little Mini Jambox sounds amazingly good for such a small device. And, if one isn't enough there's new software that allows you play more than one at the same time. You can also use your Jambox as a Bluetooth conference call device.
The Mini comes in a rainbow of colors and retails for $130.
Buy the Jawbone Jambox on Amazon.
Logitech UE Boom
Logitech's (LOGI) - Get Free ReportUltimate Ears Boom speaker is shaped like a package of Pringle's chips.
The 7.1-inch long/tall cylinder can "blast loud, insanely good sound in all directions." Inside there are four drivers to pump out the sounds. You can use two Booms at the same time for wireless stereo playback. The Bluetooth wireless system is said to reach as far as 50 feet from the source and the internal battery might last as much as 12 hours on a full charge.
The UE Boom sells for $199.99 and is available in a wide array of bright color combinations.
Buy the Logitech UE Boom on Amazon.
Beats Pill
The experts at Apple-owned Beats describe their Pill as "small but loud." Given it's such a compact unit, it sounds pretty good as well.
In this device, the company's usual turning the upper bass notes up to "11" is a good thing. It allows the Pill to offer a sense of bass extension that would normally not be as easily accomplished.
Pill comes in a number of great looking color schemes and sells for $199.95.
Bose SoundLink Speaker III
The Bose SoundLink Speaker III is one of the three premium Bluetooth speakers to make this year's list.
Shaped like a hard-cover book standing on its side, the Bose unit features four active and two passive drivers inside, a USB port for future upgrades of the software, an AUX input for listening to non-Bluetooth connected peripherals and a rechargeable battery for up to 14 hours of power.
The SoundLink III retails for $299.95.
Buy the Bose SoundLink Speaker III on Amazon.
AudioEngine B2
AudioEngine USA is a small US-based company making some incredible sounding powered speaker systems as well as wireless digital music products. It was no surprise when its take on Bluetooth speaker was introduced.
The B2 is an oblong box covered in real wood. Inside are a bunch of the company's amazing silk dome tweeters and Kevlar woofers all mated to a real high fidelity stereo amplifier (15 watts per channel RMS). If you've ever heard any of the company's other speakers you know this box has to sound great.
Available in black ash, walnut or zebrawood finishes the B2 retails for $299.
Buy the AudioEngine B2 on Amazon.
Bowers & Wilkins T7
Bowers & Wilkins is a well-established British audio company that makes some very fine high-end audio products. It also provides music systems for automobile manufacturers Maserati and Volvo.
In the recent past B&W was responsible for the aptly named Zeppelin iPad dock/speaker system one of the first of this genre. It now offers a Bluetooth speaker named T7. The honeycomb-style speaker grill is proof it's an official B&W design.
Inside there are two full-range speakers and another two lower-frequency woofers plus 12 real watts of Class-D amplifiers plus up to 18 hours of listening on a fully-charged battery pack.
The price? $349.99 for B&W quality sound.
This article is commentary by an independent contributor. At the time of publication, the author held no positions in the stocks mentioned.