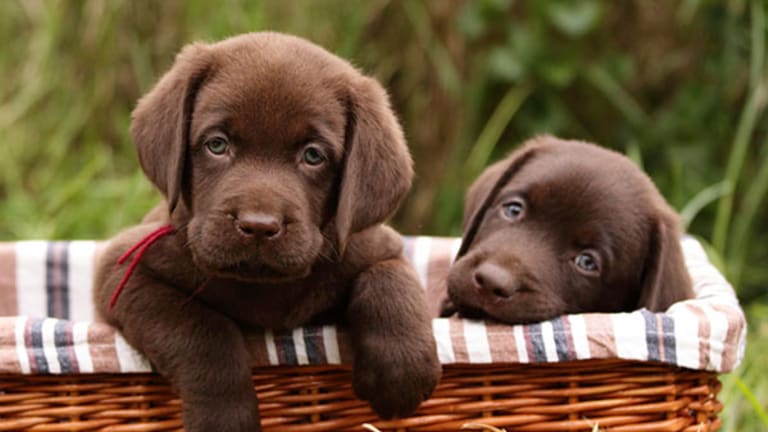 How Walmart and Costco Could See a Future Flush With Profits Thanks to an Abundance of Cute Puppies
Pet costs are seen surging, as are several other top household categories.
Demographics play a major role in all aspects of life. In terms of household expenditures, age usually dictates where consumer dollars are spent and for what goods and services.
The Conference Board delved into that topic in its March report titled The Impact of Demographic Trends on US Consumer Spending, which lays out the key growth areas in Americans' expenditures between 2015 and 2025. Separately, TheStreet supplemented the report's findings with examples of companies that may be poised to profit when, and if, those changes play out in eight years. 
What's mind-boggling, the study pointed out, is that while the total U.S. population will grow by 8%, the number of those between 70 and 84 will spike by a whopping 50% by 2025. And that could offer lucrative opportunities to companies that cater to the baby boomer generation.
"Better predictions of future demand allow businesses to ensure that production, marketing and delivery capacity will meet future demand," wrote the report's authors Gad Levanon, Brian Anderson, Ben Cheng and Frank Steemers. "More accurate intelligence about future demand is an important advantage over competitors.
"Though exact predictions of demand are never certain, businesses should grasp the opportunity to use what is known about demographic trends to maker better business decisions."
Here is a rundown.