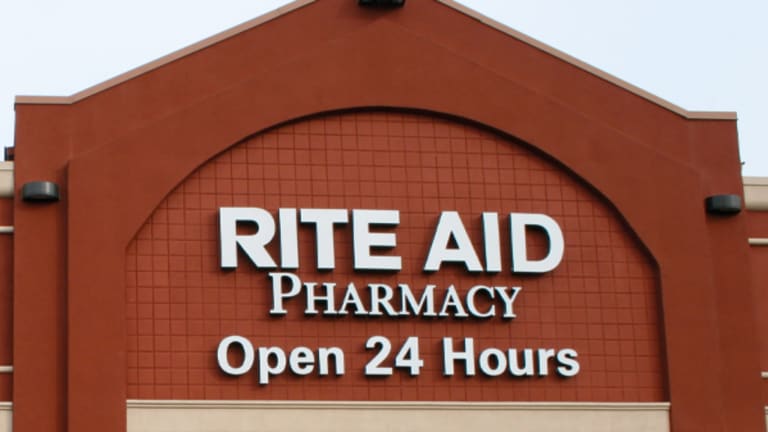 7 Stocks Trading on Big Volume -- and What to Do With Them Now
Here's a technical look at how to trade some of the most active stocks on the market right now.
Put down the 10-K filings and the stock screeners. It's time to take a break from the traditional methods of generating investment ideas. Instead, let the crowd do it for you.
From hedge funds to individual investors, scores of market participants are turning to social media to figure out which stocks are worth watching. It's a concept that's known as "crowdsourcing," and it uses the masses to identify emerging trends in the market.
Crowdsourcing has long been a popular tool for the advertising industry, but it also makes a lot of sense as an investment tool. After all, the market is completely driven by the supply and demand, so it can be valuable to see what names are trending among the crowd.
While some fund managers are already trying to leverage social media resources like Twitter to find algorithmic trading opportunities, for most investors, crowdsourcing works best as a starting point for investors who want a starting point in their analysis.
Today, we'll leverage the power of the crowd to take a look at some of the most active stocks on the market.
Rite Aid
Nearest Resistance: $7.75
Nearest Support: $7.10
Catalyst: Merger Rumors
Drugstore chain Rite Aid (RAD) - Get Rite Aid Corporation Report  is correcting this afternoon, following rumors that the firm is still months away from resolving antitrust concerns from the FTC over its long pending merger with Walgreens Boots Alliance (WBA) - Get Walgreens Boots Alliance Inc Report . Earlier this month, Rite Aid rallied hard on reports that the FTC was likely to grant the pairing the thumbs up following divestitures, but today's report from regulatory risk media site MLex is spooking the same investors that got excited just a few weeks ago.
At this point, Rite Aid is hanging on from a technical standpoint. Shares are still well above their breakout point from earlier in August, but they're likely to see more downside from here as Rite Aid moves down to establish some semblance of an intermediate support level. Headline risk is still very high in this stock. Any merger news is going to have a big impact on Rite Aid's share price.
Express 
Nearest Resistance: $14
Nearest Support: N/A
Catalyst: Q2 Earnings
Shares of apparel retailer Express (EXPR) - Get Express, Inc. Report  are getting shellacked this afternoon, down nearly 25% on huge volume following the firm's second-quarter earnings results. Express earned a second quarter profit of 13 cents per share, coming in short of the 17-cent profit that analysts were expecting, on average. Worse, management announced guidance for the third quarter that came in well below expectations, with profits anticipated between 9 cents and 15 cents per share. That's less than half the 32-cent average best guess.
Technically speaking, Express' chart is broken at this point. Shares violated a key support level at $14 with today's big gap down, and there's no nearby support in sight at this point. Express could conceivably move quite a bit lower in the near term; for that reason, it makes sense to avoid shares.
Clovis Oncology
Nearest Resistance: $36
Nearest Support: $18
Catalyst: FDA Review
Shares of small-cap biopharma stock Clovis Oncology (CLVS) - Get Clovis Oncology, Inc. Report  are enjoying a second big-volume day, following yesterday afternoon's surprise news that the FDA had excepted the firm's application for its ovarian cancer therapy for priority review. That means that the drug will have an action date just six months from now -- potentially dramatically shortening the timeframe for Clovis to bring the drug to market. Yesterday, shares rallied more than 30% -- and they're following up with a 4% pop on big volume today.
Technically, Clovis looks attractive here. Shares broke out through $18 resistance the day before the announcement, clearing the way for what ended up being a very large move higher in Tuesday's session. Long-term, this stock looks "bottomy" following that breakout, and the upside range is relatively clear all the way up to prior resistance at $36.
Apple
Nearest Resistance: $110
Nearest Support: $103
Catalyst: Technical Setup
Apple (AAPL) - Get Apple Inc. (AAPL) Report , meanwhile, is continuing its post-breakout consolidation from the start of this month. Apple had spent much of the last year in a wide-ranging downtrend, but August kicked off with a breakout through the top of that price channel, signaling the potential for a more substantial bullish change in trend from here.
Since that point, Apple has been consolidating just below prior resistance at $110, an important price level that, if broken to the upside, would signal a fresh buying opportunity in Apple. Keep a close eye on how this tech giant trades around that $110 level this week.
Apple is a holding in Jim Cramer's Action Alerts PLUS charitable portfolio. "Beyond the iPhone, we continue to be excited about the company's growing Services business that continues to gain importance as Apple extends its ecosystem and installed base," wrote Cramer and Research Director Jack Mohr wrote on Friday.
Best Buy
Nearest Resistance: N/A
Nearest Support: $38
Catalyst: Post-Earnings Move
Best Buy (BBY) - Get Best Buy Co., Inc. Report  is enjoying a strong week. Yesterday, shares exploded almost 20% higher following much better-than-expected second-quarter earnings results. And today, they're following up with another very high volume session, up 3% as of this writing. Best Buy's intense growth in its online business was a major catalyst for the upside yesterday, in addition to a boost in earnings guidance and earnings that came in about a third higher than Wall Street was guessing, on average. That strong fundamental performance is pushing Best Buy to new 52-week this week.
Making new highs is significant from an investor psychology standpoint because it means that everyone who has bought shares in the last 52-weeks is sitting on gains. As a result, the "back to even" mentality is less of a concern than it would be for a name with a higher proportion of shareholders sitting on losses. This recent up move in momentum actually looks like a decent buying opportunity here.
Lannett 
Nearest Resistance: $40
Nearest Support: $31
Catalyst: Q4 Earnings
Generic drug maker Lannett (LCI) - Get Lannett Company, Inc. Report  is up more than 16% this afternoon, boosted by fourth-quarter earnings results that came in higher than expected. The firm generated a fourth-quarter profit of 73 cents per share, dramatically besting the 59-cent profit that analysts were expecting, on average. Likewise, the firm expects revenue for the full year to be between $690 million and $700 million, a range that's higher than the most aggressive estimate from Wall Street.
Technically speaking, Lannett's price action is pretty straightforward. Shares have been bouncing their way higher in a well-defined uptrend since May, and they're bouncing to the top of their range on today's earnings update. From here, it makes sense to wait for this stock to retrace back towards the bottom of that price channel before looking for a buying opportunity.
Citigroup
Nearest Resistance: $48

Nearest Support: $42

Catalyst: Technical Setup
Last up on our list of big-volume trades today is banking giant Citigroup (C) - Get Citigroup Inc. Report . Citi is effectively flat today as it tests an important technical level at $48, a price level that's acted like a ceiling for shares going all the way back to January.
Put simply, if Citi can muster the buying power to break out above that $48 price ceiling, we've got a pretty good indication that buyers have taken back control of this stock, and it's finally time to be a buyer again. Keep a close eye on how Citi trades around that $48 price ceiling over the next few sessions.
Citigroup is a holding in Jim Cramer's Action Alerts PLUS charitable portfolio. "We continue to view shares as undervalued and expect powerful capital returns -- through both buybacks and dividends -- along with increased visibility into the bank's clean balance sheet, liquidity and capital levels along with regulatory standing, to help bridge the gap between the share price and tangible book value," Cramer and Research Director Jack Mohr wrote on Friday.
This article is commentary by an independent contributor. At the time of publication, the author was long AAPL.