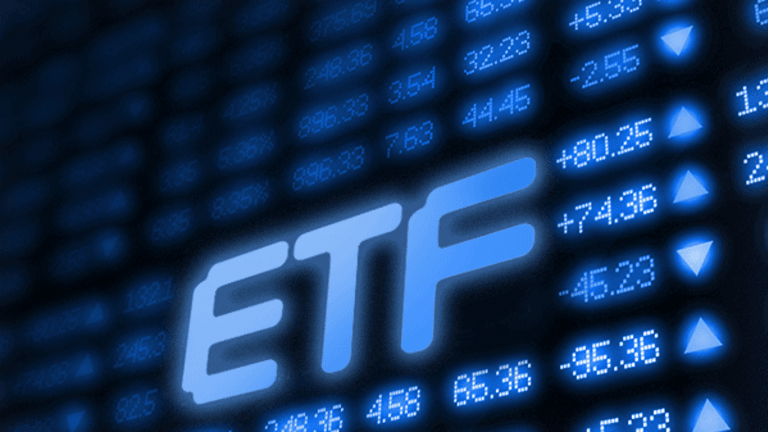 7 of 11 S&P Sector ETFs Set Post-Election Highs, While Energy Sets Post-Election Low
Weak energy and volatile finance sectors question the sustainability of continued strength across all 11 S&P 500 sector exchange-traded funds.
The S&P 500 undefined is divided into 11 sectors and each sector can be traded using its own exchange-traded fund. Technology sector has been the best performer since setting its post-election low. Stock market strength that began last week resulted in post-election highs for seven sector ETFs, while the energy sector set its post-election low.
The REIT ETF did not set a new high are the REIT ETF, but is on the cusp of having a positive weekly chart.
On the opposite side of the ledger is the financial ETF, which could end this week with a negative weekly chart. I explained why financial stocks have been volatile when I wrote about FDIC date last week, and profiled the four "too big to fail" money center banks, five super regional banks and 13 community banks.
The transportation sector ETF has a positive weekly chart, but is 3.3% below its post-election high.
One theme among the strong sectors is the concept that investors are employing a barbell investment strategy. The aggressive side of the barbell is the risky technology sector, and on the safety side of the barbell is the utilities sector because of the dividend yield. Technology continues to show strong momentum, but the utilities ETF has reached my price target of $54.29.
The materials and industrial sectors set post-election highs on hopes of infrastructure spending. Consumer discretionary and consumer staples set highs thanks to strength among from their largest components. The health care sector set its high in anticipation of the repeal and replacement of Obamacare.
This article is commentary by an independent contributor. At the time of publication, the author held no positions in the stocks mentioned.