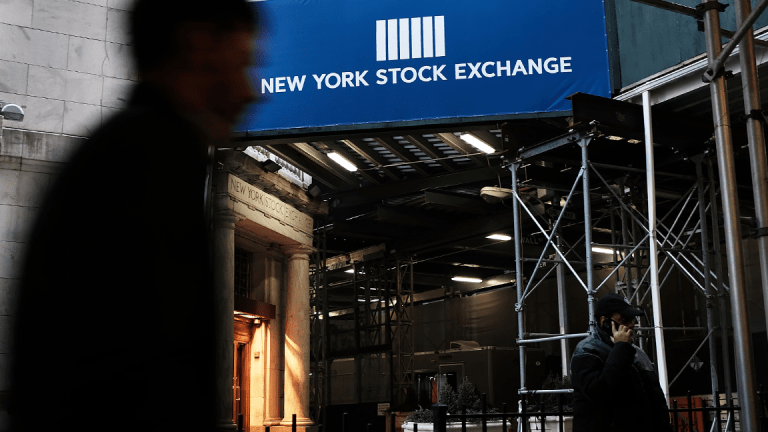 7 Investment Themes You Can't Afford to Miss for 2018
The 'winning formula' for this year focuses on growth, size and foreign stocks, Jefferies says.
The 'winning formula' for this year focuses on growth, size and foreign stocks, Jefferies says.
Looking to make the most of Dow 26,000? Jefferies has you covered.
In a note Monday, Jan. 15, Jefferies analysts offered seven key small- to mid-cap themes for investors to bear in mind as 2018 continues its upward momentum. Analysts noted that many of the "winning formula" themes build from similar ideas held in 2017, which "worked well and have legs."
The seven themes, detailed below, are "not really helped" all that dramatically by rising interest rates aside from the growth over value thesis. Instead, the focus is on how rates rise in a higher inflation environment.
"Rates have started to edge up with the 2-year rallying more than the 10-year, and this would be good for our growth bias," Jefferies wrote. "A narrower spread between the 10 and 2 also helps our style call, as well as size."
Theme 1: "Growth beats value due to higher rates, more aggressive Fed, cheaper valuations, and value can't seem to produce earnings growth."
Theme 2 and Theme 3: "Size and quality matters as volatility rises, both are cheaper, and hold up better in a lower-return environment."
Theme 4: "Foreign over domestic due to a weaker dollar and better growth outside of the U.S., and very little difference in valuations. Revision trend favors foreign over domestic."
Theme 5: "Go with low-leverage names, as debt to capital is higher than that of 2007, we think high-yield spreads will widen thanks to outflows from ETFs and higher volatility."
Theme 6: "Animal spirits are alive and well, so M&A activity will remain strong especially in Tech, Financials, and Health Care. M&A trends to run hot when market valuations are high."
Theme 7: "Active beats passive again in 2018, as pair-wise correlations are the lowest ever, higher volatility will help active, and bond proxies lagging."
Jefferies analysts screened buy-rated stocks in their coverage portfolio for names that met the seven criteria, plus those with a market cap between $2 billion and $30 billion, sales growth above 5%, debt to equity lower than 50%, trailing ROE above zero and foreign sales greater than 20% of business.
The winners are: Agilent Technologies Inc. (A) - Get Report , Albemarle Corp. (ALB) - Get Report , Align Technology Inc. (ALGN) - Get Report , Ciena Corp. (CIEN) - Get Report , Cooper Cos.  (COO) - Get Report , Commvault Systems Inc. (CVLT) - Get Report , EPAM Systems Inc. (EPAM) - Get Report , Edwards Lifesciences Corp. (EW) - Get Report , FirstCash Inc. (FCFS) - Get Report , Michael Kors Holdings Ltd. (KORS) , Mohawk Industries Inc. (MHK) - Get Report , REV Group Inc. (REVG) - Get Report , Take-Two Interactive Software Inc. (TTWO) - Get Report , Varian Medical Systems Inc. (VAR) - Get Report  and West Pharmaceutical Services Inc. (WST) - Get Report .
More of What's Trending on TheStreet: