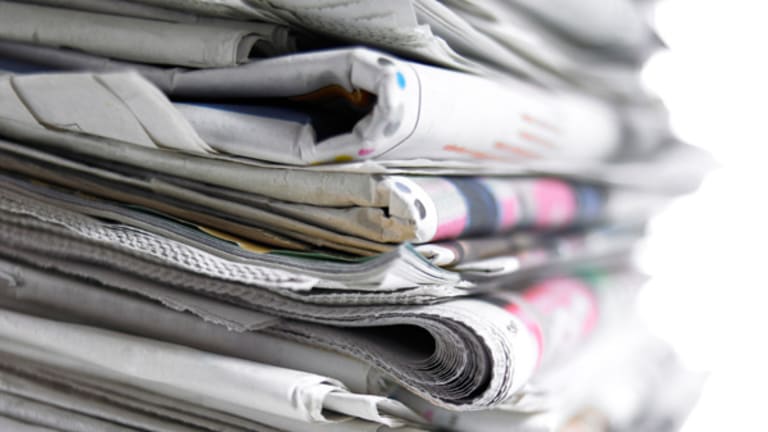 7 Hints for the Stealthy Job Hunter
How can you conduct a job search with little chance your boss finds out you're looking?
How can you conduct a job search with little chance your boss finds out you're looking?
NEW YORK (
) -- Looking for a job while you're on the job?
You wouldn't be alone.
Although few job-holders want to admit they're looking for work - at least at the workplace - a
notes that job-seekers spend anywhere from five to 20 hours a week looking for work (mostly online).
How can you conduct a "confidential" job search - one where your anonymity is secure and there's little chance your boss will find out you're looking for new opportunities?
It's easier than ever, especially using on-line job search tools.
For instance, most online job boards allow job hunters to post their resume confidentially. Some can block your resume from being sent to certain companies - including your own.
Other steps you can take to guarantee your search won't come to the attention of the wrong people:
Be careful using social networking sites. Social networking websites such as LinkedIn (LNKD) can be a valuable tool, but be careful. Employers can use LinkedIn too, and they may catch on if you're following too many companies or if you're requesting a slew of professional recommendations (under the "profile" tab).
Keep your search out of the workplace. Never use your employer's laptops, computers, email or telephone (even a cellphone) for a job search. A survey of 2,000 companies by the EPolicy Institute says 25% of companies have terminated an employee over misusing email. Your current employee won't appreciate your using company tools on your job search, and any potential employee may wonder about your loyalty if they see correspondence with your company's logo.
Use "limited view" resumes. Most job search websites let you control who can and cannot see your resume. Monster.com, for example, offers a "visible and limited" resume option, which hides your contact data.
Don't list your company's name on a resume or cover letter. Take the confidentiality step further by not naming your company on any correspondence with a potential employee. Instead, replace your firm's name with a generic term, such as "high-profile medical supply company" or "Fortune 500 manufacturing firm."
Be honest with targeted employers. If you're reaching out to a new firm with a resume or cover letter, make a point about your desire for confidentiality using siimple language such as "I would appreciate your keep our correspondence confidential."
Don't dress up on the job. If you have a job interview and want to wear a suit, go ahead. But if you usually dress in "business casual" and show up at your current employer wearing a suit, that's going to raise some eyebrows. Better to change after you leave your workplace.
No tweeting about your job search. Don't publicize your job search on Facebook (FB) - Get Report or Twitter. Your manager may not follow you on a social networking site, but people who know your manager may follow you and will let him or her know about it.