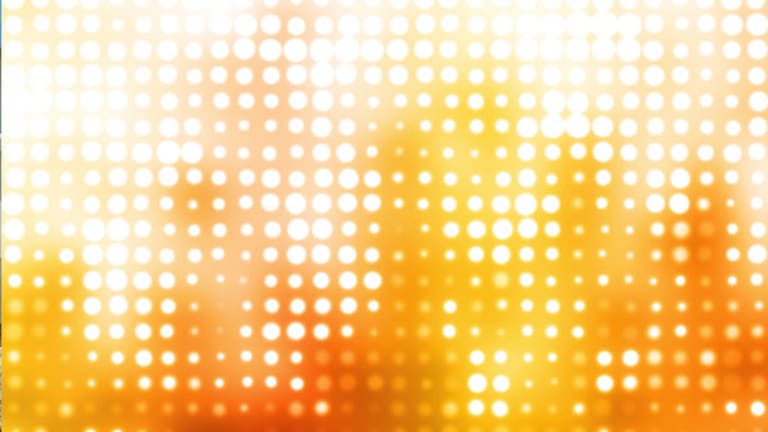 Publish date:
6 Potential Bidders for Hulu
Hulu reportedly receives a buyout bid. Here's a look at the possible acquirers.
Hulu reportedly receives a buyout bid. Here's a look at the possible acquirers.
NEW YORK (
) --
Hulu
may be considering a sale of the company, but who would be interested in making a bid?
According to reports, Hulu, which is known for its free access to streaming television shows, was approached by a bidder. The
Los Angeles Times
has identified
Yahoo!
(YHOO)
as the possible acquirer.
But there has been no indication as to whether Hulu's owners, which include
News Corp.
(NWSA) - Get Report
,
Walt Disney
(DIS) - Get Report
,
Comcast's
(CMCSA) - Get Report
NBC Universal and private-equity firm Providence Equity Partners, are open to a sale.
According to the reports, the acquisition approach wasn't made by any of these equity holders. The buyer is expected to be either a strategic player or private equity.
Selling off the company could represent a good opportunity for Hulu, which has been struggling to define its strategy.
"Hulu needs to change its ownership structure," said Janney Capital Markets analyst Tony Wible. "There are too many conflicts with its current owners. To the extent it is sold to a company with deeper financial resources it could be a bigger threat to other players like
Netflix
(NFLX) - Get Report
, especially if they can run the business without the current conflicts."
One such conflict is that some of these content owners have started making some of their content available on other services, including Netflix, which has upset the other owners.
"As such, the disparate corporate interests again have made a joint-venture difficult to sustain," Miller Tabak analyst David Joyce wrote in a note.
There are also some content providers, most notably
CBS
(CBS) - Get Report
, that have refused to offer their programs on the free site.
"Depending on the ultimate ownership of Hulu and the subsequent content access deals it will strike over time, there may be an opportunity to forge better partnerships with the core TV content and broadband/distribution companies, and take some subscriber market share from Netflix," Joyce wrote.
Last year, Hulu spent nearly six months prepping for an initial public offering to raise between $200 million and $300 million, but decided to forgo the plan.
Instead, Hulu chose to turn its attention to introducing a new subscription model to compete with Netflix. The company launched Hulu Plus, which was originally priced at $9.99 a month, but later lowered it to $7.99 to remain in competition with Netflix's pricing model.
In April, Hulu's CEO Jason Kilar, said that the company is on track to nearly double its revenue to $500 million and reach 1 million paid subscribers by the end of the year.
In comparison, Netflix now has more than 20 million U.S. paid subscribers.
"While financial buyers could be likely, we would expect potential future strategics to take a hard look at the asset," Joyce wrote.
Read on for a look at companies that might be interested in purchasing Hulu.
Yahoo!
Yahoo! has been singled out as the acquirer that approached Hulu, according to the
Los Angeles Times
. Yahulu does have a nice ring to it.
The Internet video service dominates the online video market, with a 69% market share, according to a Citigroup survey, but Joyce noted that Yahoo! CEO Carol Bartz needs to do something soon or she could be booted from the company.
Bartz's turnaround plan has underwhelmed investors, and a possible acquisition of Hulu could be just what the company needs ahead of its analyst meeting this week.
Yahoo!'s priority is to become more like a media company, and Hulu could be a nice fit in this agenda.
But this would also be a serious commitment for Yahoo!
Microsoft
Microsoft
(MSFT) - Get Report
has been attempting to migrate its Xbox gaming platform toward a TV platform, and Hulu might be the way it can achieve this goal, Joyce noted.
Earlier in the month, Microsoft announced live TV streaming for its Xbox at the E3 conference. The nameless service will launch in the fall with programming from a variety of providers, but Microsoft didn't reveal many details.
In April, Microsoft launched Hulu Plus on the Xbox 360, which also has Kinect capabilities. While investing some money into content or licenses would make sense, since Xbox users already have access to Hulu, there's no real immediate gain from an acquisition.
Google
Google's
(GOOG) - Get Report
YouTube has been itching to get its hands on some prime digital content, and a merger with Hulu would give the company this premium programming.
The Internet giant has also been attempting to gain traction with its Google TV, having made a few small acquisitions in recent months, Joyce noted. Most recently, it bought SageTV, which provides an alternative software option to Windows Media Center. SageTV has developed software that allows users to watch TV programs, either live or recorded, remotely on another device.
The first version of Google TV hasn't been well received, but it looks like a new version is currently in the works.
CNBC
has said that Google has not made an offer for Hulu, citing sources familiar with the matter.
Amazon
Amazon
and Hulu have a mutual foe in common -- Netflix.
Neither company has been able to successfully take on the movie rental giant, and it seems a combination of the two would be the only way to challenge Netflix.
Joyce noted that Amazon is also supposedly readying a Netflix competitor.
Amazon has been focusing on its video subscription service, which users can access through its Prime Shipping membership. Amazon launched its streaming video service in February for users who already pay $79 a year for Prime membership.
These users have access to commercial-free instant streaming to about 5,000 movies and television shows.
AOL
AOL
(AOL)
has been restructuring its online video platform in an effort to increase viewership and monetization, Joyce noted.
AOL recently rebranded its AOL TV, which is powered by i.TV, and features interactive television listings, more video integration and mobile applications for iOS devices. The company said it is looking to complement existing programming by producing some of its own content.
"By significantly upgrading AOLTV.com, in partnership with i.TV, we're providing users with the simplest and most engaging tools to enhance and manage their TV viewing across all platforms--Web, phone, tablet, and TV," said AOL Entertainment senior VP Kerry Trainor, in a statement.
But following its acquisition of
Huffington Post
, it is debatable whether the company would be open to another major deal.
Apple
Apple
(AAPL) - Get Report
recently launched its iCloud program, which allows users to access their personal music and other content over the Internet.
While the cloud has 5GB of free storage for 1,000 photos, apps, calendars and documents, there is a clear video component missing.
Apple has been trying to play catch-up in the TV space. Earlier in the week,
The Daily Tech
reported that Apple is looking into selling television sets, which will most likely be loaded up with iTunes and the company's other features. Hulu would fit nicely in this package.
But Apple and Hulu have butted heads recently. Hulu was forced to tweak its app that allows users to subscribe to its streaming service from the iPad. The old version of the app featured a link on the login screen that would direct users to the company's subscription site. But Apple bans "apps that link to external mechanisms for purchases or subscriptions to be used in the app." If Hulu included the link, it would be forced to share 30% of its subscription sales with Apple.
-
Reported by Jeanine Poggi in New York.
Follow TheStreet.com on
and become a fan on