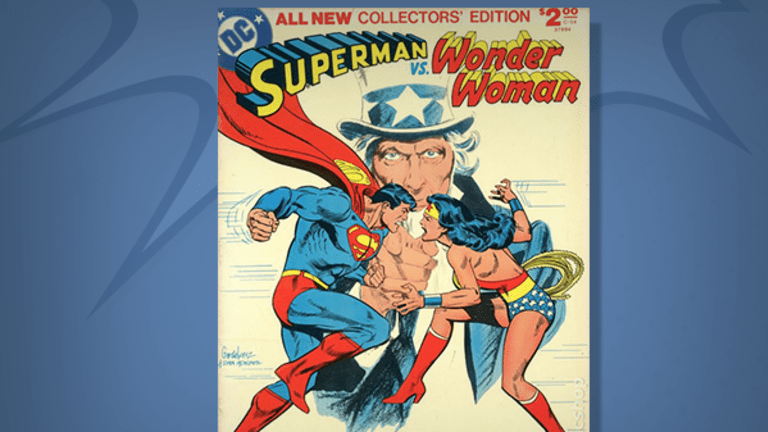 Comic Con Fans Beware, These 6 Collectible Comic Books Are Totally Worthless
Comic-Con has begun.
Tens of thousands of costume-clad characters will gather starting Thursday in San Diego for Comic-Con International.
The annual four-day convention that celebrates comic books and pop culture is one of the largest shows in the world, attracting 167,000 attendees in 2015, according to the Los Angeles Daily News. The interest in the event and graphic novels is growing, fueled by the proliferation of film and television adaptations. The overall value of comic book and graphic novel U.S. shipments in 2016 rose 3% to $388 million, Kidscreen reported.
Are you pumped for Comic-Con? 
Some comics may be extremely valuable — DC Comics Inc.'s Action Comics No. 1 in which Superman makes his first appearance in 1938 sold for $3.2 million in 2014 — but most are almost worthless. Comics that are older, are signed by an artist or writer, feature first appearances of characters and are of decent quality according to the Certified Guaranty Company, an independent authority that grades comic books submitted for auction, have higher value.
But chances are most of the comics hiding packed away in old boxes of peoples' homes are from the 1980s and '90s, the heyday of comic sales when books flooded the market as speculation over their value grew. So much saturation decreased the value of the books no matter their chromium covers or special editions.
Here are several categories of comic books that might appear like they could have value but are worth less or not much more than their original price.