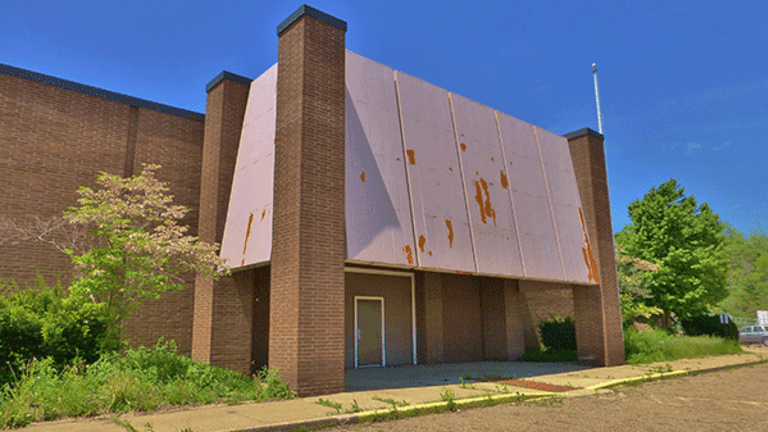 50 Reasons Dying Sears Had No Choice But to Strike a Deal With the Ruthless Amazon
Sears is struggling.
Let's not dance around it, Sears Holdings Corp. (SHLD) is an utter disaster despite its new appliance deal with Amazon (AMZN) - Get Amazon.com, Inc. Report .
The company's CEO and chairman, Eddie Lampert, announced in a blog post recently that the company is shuttering more locations. It is closing eight Sears and 35 Kmart stores that were unprofitable in early October, according to the announcement.
"We have fought hard for many years to return unprofitable stores to a competitive position and to preserve jobs and, as a result, we had to absorb corresponding losses in the process," Lampert said in the statement.
If you've ever gone into a Sears or Kmart store, you will likely understand why the retailer's same-store sales have plunged in 11 out of the last 12 quarters and why it has failed to turn a profit in the past 29 out of 37 quarters. It's surprising Sears has managed to turn a profit in even eight out of the last 37 quarters.
Watch: From Catalogs to Catastrophe: A Sears Timeline
Lampert, who has recently quieted down from a string of Trump-like rants he went on against the media, appears to have an unrealistic view that the retailer is not in fact doomed to the same fate its Canadian sister succumbed to - bankruptcy.
"If you can find someone with something positive to say about Sears, you are talking with an employee of Lampert," former Sears Canada CEO Mark A. Cohen said in an interview with TheStreet's Michelle Lodge.
In 2016 alone, Sears wiped out $1.6 billion of its own cash and, according to financial analyst Brian Sheehy of Iszo Capital, the retailer is currently burning through $189 million in cash a month. Per Sheehy's calculations, Sears could run out of cash shortly.
TheStreet's consumer team found 50 reasons Sears Holdings is failing. Here they are.
More of What's Trending on TheStreet:
Costco's Dramatic Crash Might End Up Yielding a Huge Payoff
Under Armour's Move Into Sneaker Business Has Been a Disaster, Jim Cramer Says
Buying a Tesla Could Soon Become Ridiculously More Expensive
Stocks Hold Onto Gains as Trump Talks Tax Reform