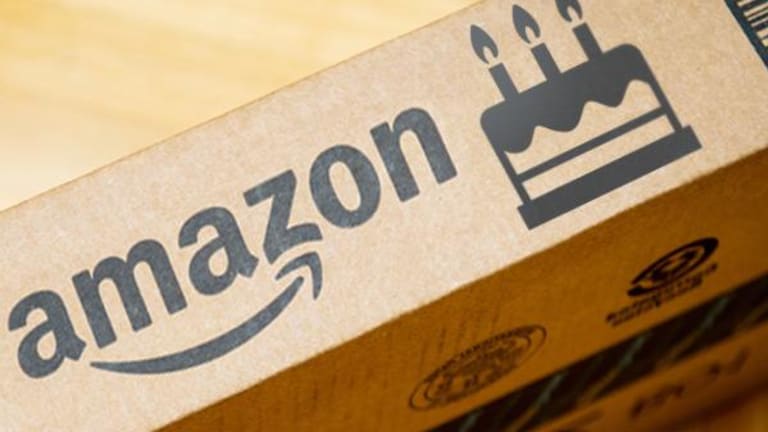 5 Years After Their IPOs: Facebook vs. Google vs. Amazon
Amazon has shown the highest jump in price in its first five years on the market.
Five years ago today Facebook (FB)  struggled through its first day listed on the NASDAQ at $38 per share about eight years after the company was founded. Today, shares are trading slightly up to $146.60 per share. 
Facebook's IPO was notably messy with technical errors in its IPO software affecting millions of shares. "This was not our finest hour," NASDAQ's chief executive officer Robert Greifeld said after the event. "We're not happy with our performance."
To make matters worse, the stock finished up just 0.61% to $38.37 on its first day of trading. 
Since that fateful day, Facebook's shares have risen an incredible 280% to $146 per share from $38 per share. For comparison, in the five years after Google's  (GOOGL)   (now Alphabet) IPO on August 19, 2004, shares rose 161% to $222 from $85. Five years after Amazon's (AMZN) IPO on May 15, 1997, its shares had risen an incredible 489% to $106 from $18. 
Facebook and Alphabet are holdings in Jim Cramer's Action Alerts PLUS Charitable Trust Portfolio. Want to be alerted before Cramer buys or sells FB or GOOGL? Learn more now.
The chart below shows a comparison between the performance of Facebook, Google and Amazon during their first five years as public companies. 
Each company's stock has a distinct pattern in its first five years. Facebook's stock has shown a steady increase, with the stock price peaking on May 2, 2017 at $152.78. Google's stock shot up to a peak of $371.25 on November 6, 2007 before going through a few zig zags in pricing. Amazon's stock went up in the first two years on the market and peaked on December 10, 1999 at $106 before declining in its third year and then evening out. 
Clearly, Facebook has become a reliable stock showing steady growth over five years. But in the same way investors have been ripping into Snap Inc. (SNAP) for its first earnings report released earlier this month, analysts once scoffed at Facebook. When the company first went public, hedge fund manager Dennis Gartmen wrote this in his daily newsletter: "We really don't care a whit about Facebook or Mark Zuckerberg or the rest of his young hoodie-wearing employees. The world does not revolve around Facebook. Never has and never really will." 
Zuckerberg didn't seem much more confident in his company than his critics after the stock's disappointing first-year performance. During Facebook's first shareholder meeting in June 2013, he said, "We understand that a lot of people are disappointed in the performance of the stock. We really are, too." 
Fast forward to Facebook's most recent earnings call earlier this month when the giant reported revenue growth of 51% year-over-year to $8.81 billion. In addition, the platform came just shy of reporting 2 billion monthly active users (MAUs). "We had a good start to 2017," Zuckerberg said in the earnings release. "We're continuing to build tools to support a strong global community."
Related stories on TheStreet:
What Wall Street Was Saying About Facebook When It Went Public Five Years Ago
Amazon Should Be Terrified by What Walmart Is Quietly Testing in China
If Apple, Facebook and Netflix Keep Diving, the Ugly Trump Stock Market Correction Could Be a Thing
Editors' pick: Originally published May 18.