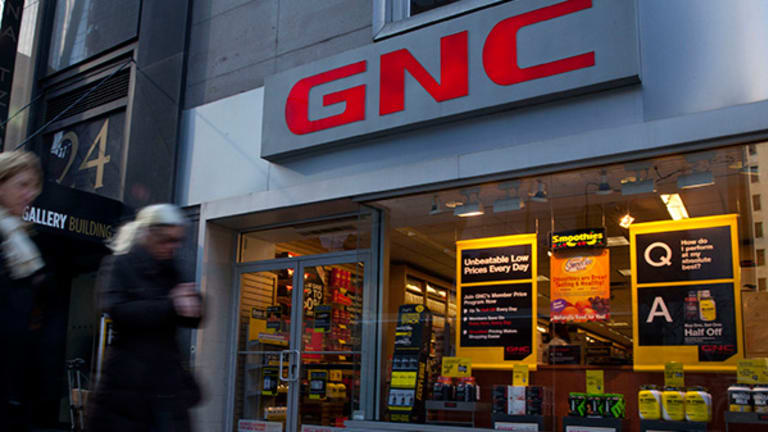 5 Super Bowl Commercial First-Timers Betting Big on the Big Game
Not every company can afford a Super Bowl commercial, but those who jump in for the first time often do so with much of their annual ad budget.
Editors' pick: Originally published Jan. 23.
The $5 million cost of 30 seconds of Super Bowl ad time is especially steep if you've never aired an ad during the big game before.
Yet the National Football League knows it will get Super Bowl newcomers every year, mostly because they don't have better options.
According to Kantar Media, the Super Bowl has generated $2.59 billion in ad sales since 2007. Total ad spending climbed from $162.5 million a decade ago to $369.6 million just last year.The cost for a 30-second ad also jumped from $2.5 million to $5 million during that time.
Meanwhile, first-time Super Bowl advertisers becoming increasingly prevalent. As recently as 2011, only 4 of the 33 companies (or 12%) with Super Bowl ads were first-time big game advertisers. Last year, 10 of the 43 companies that bought ads for the Super Bowl did so for the first time. That constituted 23% of all advertisers and included Amazon, PayPal and LG. Last year, Avocados From Mexico spent 24% of its annual ad budget on just one $4.8 million spot. In all, seven Super Bowl advertisers, or 16% of the field, dedicated 10% of their 2016 ad budget or more to a Super Bowl commercial.
Unfortunately for those advertisers, most of those who go through the experience don't have a great time with it. Of all first-time Super Bowl advertisers, more than 60% don't make it back the next year. While other companies still have time to announce their ads, here are just five companies making their first Super Bowl appearance this year:
Top Games USA
No. of ads: One 30-second ad
The NFL typically licenses Electronic Arts to use its brands for EA's line of Madden games, but it also counts Microsoft and its XBox One as its official game console sponsors. Where does that leave Top Games? On the outside looking in, until this year.
Founded in 2015 around the game "Evony: The King's Return," Top Games USA is going to be spending $5 million for a spot featuring yet-unnamed celebrities pitching a yet-unnamed strategy game. Considering that Machine Zone already tried this strategy with Arnold Schwarzenegger and "Mobile Strike" and both Kate Upton and Mariah Carey for "Game of War," Top Games USA faces the daunting task of refreshing a now-staid approach to selling games.
Bai Brands
No. of ads: One 30-second ad
Does it matter that Bai Brands "antioxidant infusion" drinks sound like updated Acai-berry products? No. Does it matter that Bai Brands has already been sued over its claims about the antioxidant content of its drinks? No.
You see, back in November, Dr. Pepper Snapple Bottling Group paid $1.7 billion (billion!) for Bia and is looking to give it a massive push in the new year. It's why Justin Timberlake -- despite his fairly sordid Super Bowl halftime history -- will serve as "chief flavor officer" for Bai's ad campaign and was given a role in the ad's production. Considering his involvement with the MySpace reboot a few years back, we have no doubt Timberlake's up for another ill-advised 2000s retread.
84 Lumber
No. of ads: One 90-second ad
Want to know how 84 originally planned to spend its $15 million in Super Bowl ad money? By airing a commercial that included a large border wall.
Yeah, that idea didn't even pass the sniff test with the majority of U.S. voters -- never mind hapless Super Bowl viewers -- with is why Fox nixed that idea straight away. 84 Lumber will instead focus on recruiting workers through career development and job training, which seems like a far more inclusive strategy when you're sending your message out to more than 110 million viewers.
Mr. Clean and Febreze
No. of ads: One 30-second ad each
Parent company Procter & Gamble has already paid millions to be an official Super Bowl sponsor, but it's now shelling out a considerable sum to put products that are literally household names in front of the biggest audience it can.
That $5 million may not be a big deal for Febreze, which P&G spent $140 million buying television ads for in 2016 alone, but it's a substantial investment for Mr. Clean. Not only is it the official cleaner of this year's Super Bowl, but the ad money spent on it would be more than 20% of its 2016 television ad budget.
GNC
No. of ads: One 30-second ad
Still think GNC is that store in the strip mall that all of the steakheads at your gym would go to for massive tubs of weight gainer? Yeah, that's exactly the image GNC doesn't want anymore.
Brick-and-mortar retail is already under siege, but GNC is hoping that store remodels, lower pricing and a new loyalty program will help broaden its customer base while updating it personality a bit. This strategy didn't work when Radio Shack tried it a few years back, but in the age of Crossfit, GNC is either going to have to change with the times or atrophy like so many couch-softened Sunday football muscles.