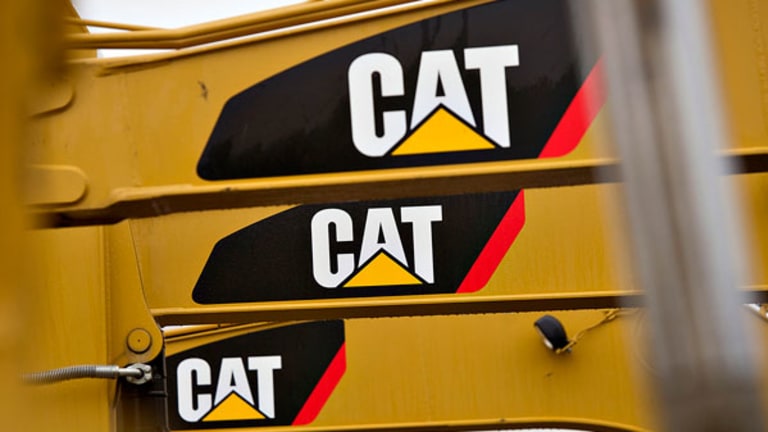 5 Stocks That Could Get Squeezed Higher This Fall
These heavily shorted stocks could get squeezed much higher on any positive catalyst.
There's no question about it: Investors hate stocks this fall.
Total U.S. Market Short Interest, a measure of how many bets are being made on a stock market decline, swung higher at the end of August, prolonging the amount of time that this "hate gauge" for stocks spends extended. In 2016, short interest levels kicked off the year at highs not seen since the broad market was falling apart in October 2008.
The thing is, that out-of-sync level of dislike for stocks could actually pave the way to big gains in the final stretch of the year. As it turns out, the big stocks that short sellers hate the most also tend to hand investors the biggest returns.
That's not just my opinion; the data bear it out as well. Over the last decade, buying the most-hated and heavily shorted large- and mid-cap stocks (the top two quartiles of all shortable stocks by market capitalization) would have beaten the S&P 500 by 9.28% each and every year.
Too much hate can spur a short squeeze, a buying frenzy that's triggered by short sellers who need to cover their losing bets to exit the trade.
For our purposes, one of the best indicators of just how high a short-squeezed stock could go is the short interest ratio, which estimates the number of days it would take for short-sellers to cover their positions. The higher the short ratio, the higher the potential profits when the shorts get squeezed.
Today we'll replicate the most lucrative side of this strategy with a look at five big-name stocks that short sellers are piled into right now. These stocks could be prime candidates for a short squeeze in the months ahead.
Caterpillar
Up first on our list is heavy equipment maker Caterpillar (CAT) - Get Caterpillar Inc. Report . This isn't the first time that Caterpillar has made the list. I pointed it out as a heavily shorted stock in the middle of September too. Since then, Caterpillar has been making good on the promise of outperformance, rallying more than 9% in the intervening weeks. And that upside isn't showing any signs of reversing here; with a short interest ratio of 10.4, it would take more than two weeks of buying pressure at current volume levels for short sellers to exit this stock.
Caterpillar is the leader in the heavy construction and mining equipment market. Exposure to commodity producers has been a negative for Cat in the last couple of years, as operators of mining equipment have been less willing to invest in new equipment amid lower prices. That said, a turnaround in commodity prices in 2016 is reversing those firms' fortunes at the same time the prospect of higher interest rates is putting some urgency on capital-intense purchases like new machinery. Caterpillar's stellar reputation and huge network of more than 3,500 dealer and service locations makes it an attractive choice for companies deciding between brands.
Another secret to Caterpillar's success is a captive finance arm that's able to extend credit to operators at historically low interest rates. That should continue to be a particularly important sales tool if interest rates do start to meaningfully move higher in the quarters ahead. Short interest has been backsliding as Caterpillar rises -- and that makes it a prime short squeeze candidate this fall.
Digital Realty Trust
2016 has been a stellar year so far for shares of Digital Realty Trust (DLR) - Get Digital Realty Trust, Inc. Report , in large part because of those same prolonged low interest rates that have been a factor for Caterpillar. As a real estate investment trust, or REIT, Digital Realty is highly sensitive to rate hikes -- and a lack of movement in rates has helped this high-yield stock rally almost 22% since the calendar flipped to January.
That upward trend this year has been much to the chagrin of short sellers. Even so, as I write, almost 18% of DLR's float is still being held short.
Digital Realty trust is a specialty REIT that owns and manages technology-related properties. The firm owns more than 140 datacenters, internet gateways, and manufacturing facilities, comprising more than 26 million square feet of leasable space. The datacenter niche gives Digital Realty a valuable corner of the real estate market, helping the firm profit as demand for data storage and server rack space continues to move up and to the right.
Like other commercial REITs, DLR enters into long-term triple-net leases with tenants, an arrangement that takes most of the risks off of DLR's balance sheet and puts the onus on tenants instead. Tenants pay for insurance, maintenance, and property taxes, while paying Digital Realty predictable long-term lease fees. The result is a predictable 3.8% dividend yield at current price levels. Dividends are like kryptonite for short sellers, a fact that makes this stock a short squeeze candidate, especially as earnings approaches at the end of the month. Earnings could be the squeeze catalyst for fatigued shorts this fall.
CarMax
CarMax (KMX) - Get CarMax, Inc. Report  is another heavily-shorted stock with squeeze potential this fall. The firm is one of the biggest publicly traded car dealers, with a network of 158 superstore locations that sold more than 619,000 vehicles last year. The firm's unique sales proposition is in used cars -- only about 1% of sales volume came from new vehicle sales last year. That's a huge advantage considering the fact that dealers' used car margins are typically twice as large per-unit as the profits made on new cars.
Unlike most used car sellers, CarMax's vehicles are late-model and low-mileage. While the firm will buy any car, vehicles that don't fit the firm's standards never hit a CarMax lot, and are instead sold at wholesale. Critically, by acting as a known intermediary in the used car buying process, CarMax is able to charge a premium over competing dealerships that have less invested in their reputations.
Scale is an important advantage for CarMax over smaller dealers as well. That's because the firm is able to leverage its huge pool of car buyers nationwide to sell add-ons such as financing and service contracts. More than 40% of CarMax sales result in financing through CarMax Auto Finance, adding another profit center to the equation that other dealers can't access. Meanwhile, with a short interest ratio of 10.8, it would take more than two weeks of nonstop buying for short sellers to get out of CarMax at current volume levels.
TripAdvisor
It's been a rough year for shares of $9.4 billion online travel company TripAdvisor (TRIP) - Get TripAdvisor, Inc. Report : since January, shares have lost almost a quarter of their market value, trailing the broad market by a big margin. That fact has given some confidence to short sellers, who've bid this stock's short ratio up to 10.25. Unfortunately for shorts (and good for TripAdvisor bulls), the recent interest in TRIP looks like a case of bears reacting to a trade that's already happened.
TripAdvisor operates some of the most popular online travel websites on the Internet. The firm's namesake Web site features more than 320 million reviews, making it a must-visit destination for travelers making purchase decisions. Until recently, TripAdvisor's revenues have come from click and display ads. But that's been shifting as the firm has started generating sales in the booking commission market, where it should be able to generate higher returns on capital by courting consumers directly rather than through partners.
The shift to its Instant Bookings initiative should unlock considerable revenue potential in the quarters ahead, even if it's created additional competition from rival sites who were previously not concerned with TRIP's ad-based model. Even if the business change has created a bit less clarity over TripAdvisor's growth prospects in the near-term, other indicators, such as mobile app downloads and the sheer volume of user reviews, give it a moat in an industry that's become increasingly commoditized. Look out for any big progress on Instant Bookings as a potential short squeeze catalyst when TripAdvisor reports third-quarter earnings in November.
Harley-Davidson 
Last on our list of short squeeze candidates is $9 billion motorcycle manufacturer Harley-Davidson  (HOG) - Get Harley-Davidson, Inc. (HOG) Report . Harley-Davidson is a legendary name in the motorcycle business, with more than half of the heavyweight motorcycle sales in the U.S. It's also a stock that's been participating in the broad market's push to highs in 2016. Harley-Davidson is up almost 14% on a total returns basis this year.
Harley-Davidson owns enviable brand positioning. While brand licensing and merchandise make up a relatively small share of H-D's total revenues, the strong brand loyalty among Harley riders that comes with those merchandise sales is significantly more valuable. Likewise, that brand strength means that Harley can charge a premium for its bikes. More recently, the firm has been leveraging its household name status to reach out to demographics like younger riders and minorities that haven't traditionally been core heavyweight motorcycle customers. Those customers now account for approximately one in three Harley-Davidson sales today.
Like a couple of the other names on this list, Harley-Davidson benefits from a captive finance arm to subsidize its sales. That capability only becomes more valuable as interest rates move higher. Short sellers have been playing defense with H-D all year long - and with a short interest ratio of 13.7, it would take nearly three weeks for shorts to exit this trade at current volume levels. Keep an eye on earnings later this month as a potential squeeze catalyst.
This article is commentary by an independent contributor. At the time of publication, the author held no positions in the stocks mentioned.