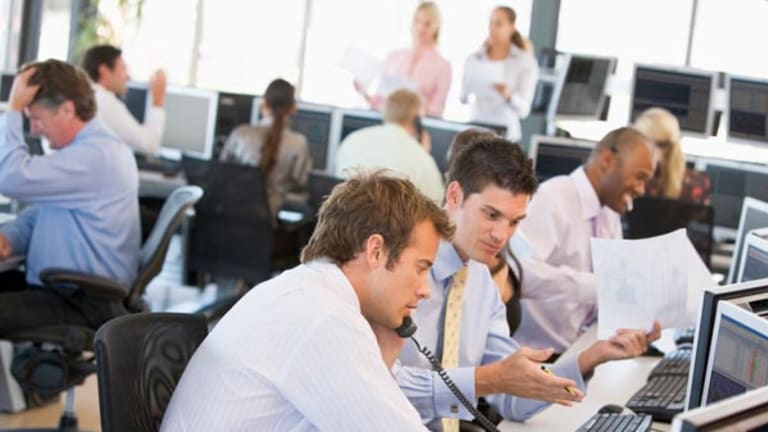 5 Scenic Train Rides Through America
Scenic train rides can be a great way to travel the country, see the seasons and experience a bit of history.
NEW YORK (MainStreet) -- Getting to one destination from another by train was once as common as airplane travel is today.
In modern times, riding the rails is truly about the journey and not the destination as many trains take full advantage of their role as whimsical rides and historic novelties. There are dinner trains, themed mystery trains, haunted rail rides and many others.
Scenic train rides can be a great way to travel the country, see the seasons and experience a little bit of history.
Here are five of the best:
1. Filmore & Western Railway Co. -- Fillmore, Calif.
Train enthusiasts take a step back in time when they board the 1930s-era rail cars in downtown Filmore, a place time seems to have forgotten. There, a 1920s-era business district is home to plenty of throwback shops, and the Filmore & Western hosts many train rides, including dinner trains, weekend scenic trains, lunch mystery trains and spa-themed rides. There is even a "Shake, Rattle and Rail" train that has a 1950s rock 'n' roll theme.
In the fall, the railway hosts Pumpkin Liners, a train ride to Ichabog, the company's private pumpkin patch, where families can choose the perfect pumpkin to make that jack-o'-lantern for Halloween. For families with older children, choose The Headless Horseman Family Dinner Train, where riders look for the Headless Horseman after dark at Ichabog.
Train rides are scenic above all, passing by old citrus and avocado groves in the region, as well as providing stunning views of Mount San Cayetano, the Topa Topa and South Mountain. Prices vary depending on the ride.
2. Austin Steam Train -- Cedar Park, Texas
People wanting to ride a real steam locomotive will have to wait until the organization's 1916 model is fully restored, but there's still plenty of fun to be had on the 1960 model of the Austin Steam Train.
Since 1992, this nonprofit organization founded and maintained by train enthusiasts has carried 400,000 passengers from the town of Cedar Park to Burnet on a variety of themed and special train excursions. All of the rides take passengers through the beautiful Hill Country of Texas. One of the most popular rides, the Hill Country Flyer, is an all-day adventure, allowing riders to stop at Burnet for a wild west gunfight, shopping and lunch. The Bertram Flyer is a three-hour journey with a 15-minute stopover at a restored 1912 train station.
"Whodunit" western mystery rides, as well as special holiday rides on Mother's Day, Father's Day and Independence Day are also some of the most popular. Children enjoy the Magic Flyer, the Princess Flyer and the North Pole Flyer during the Christmas season, and fall riders enjoy special wine tour rides and an adult Halloween "Whodunit" mystery ride.
3. Blue Ridge Scenic Railway -- Blue Ridge, Ga.
People who want to experience the beauty of nature while riding the rails can do so on this 26-mile journey on the Blue Ridge Scenic Railway, which takes a 100-year-old route along the Toccoa River. This train ride not only offers people the chance to take an evening trip, but also has special holiday rides.
Riding a train might not seem like the perfect time to add in an adventure "
Bucket List
" item, but this railway allows passengers to choose adventure rides in which they are dropped on the Toccoa River for guided float trips or, for the more adventurous, whitewater rafting. Other adventure packages include trains to guided bike rides and hikes, as well as kayaking on Ocoee Lake.
4. Branson Scenic Ozark Railway -- Branson, Mo.
The Branson Ozark Scenic Railway invites passengers to enjoy a Saturday night candlelight dinner and enjoy the train ride as many did when passenger train travel was in its heyday.
One other unique feature of the train ride is that passengers don't know where they will be going until about 15 minutes before departure. The train may be heading through the scenic Ozark Mountains south into Arkansas or North toward Galena, Mo. Either way, the ride promises a scenic and historic look into how our forefathers traveled.
The two-hour and 15-minute, 40-mile round trip is great anytime of the year, but the Ozarks are known particularly for their spectacular fall color. A Polar Express ride is offered for families during the holidays.
5. Cape Cod Central Railroad -- Cape Cod, Mass.
If you've ever wanted to see beautiful Cape Cod or just see it in a new way, going by dinner train might be for you. The train embarks from scenic Hyannis and winds its way past cranberry bogs, sand dunes, historic old Cape Cod villages and through West Barnstable, Sandwich and Cape Cod Canal, ending at Buzzard's Bay.
The train company offers passengers a choice of a Sunday Brunch Train, Luncheon Train, Elegant Dinner Train, Family Supper Train or special narrated tours. It also offers a rail and sail combination trip, a scallop train and a Thanksgiving excursion.
>To submit a news tip, email:
.
Follow TheStreet.com on
and become a fan on