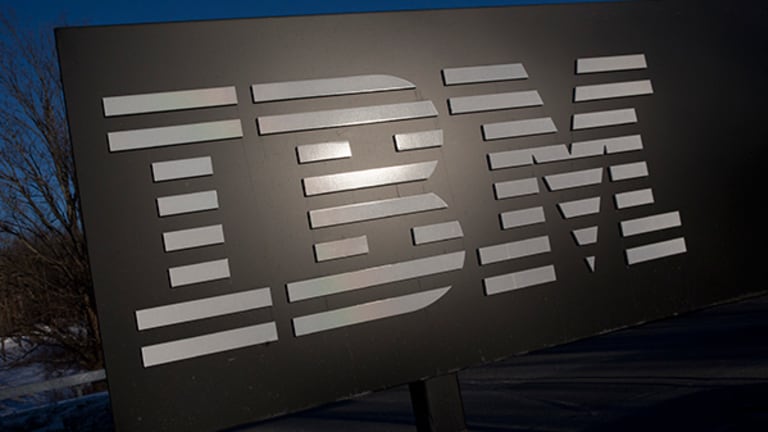 5 Rocket Stocks to Buy for Turkey Day Gains
These stocks are showing off short-term gain catalysts and longer-term growth potential.
These stocks are showing off short-term gain catalysts and longer-term growth potential.
The short trading week is coming with some big opportunities for investors this year, as the S&P 500 kicks things off sitting just 0.5% shy of all-time highs.
There's reason to believe that the S&P is likely to break that record in the final stretch of 2016. That's because, historically, the stretch between Thanksgiving and the end of the year is a profitable one for stocks. In the past decade, only two years were negative during the Thanksgiving through New Year's Eve timeframe--on average, this final holiday stretch has been good for a 2.66% rally since 2007.
And with the stock market finally finding its legs again following the conclusion of this month's election drama, now might be the perfect time to take advantage of the "Thanksgiving Effect."
Of course, some stocks are better-positioned to profit in the final weeks of 2016 than others. To figure out which stocks you should buy here, we're turning to a new set of Rocket Stocks worth buying this week.
In case you're not familiar with it, Rocket Stocks are our list of companies with short-term gain catalysts and longer-term growth potential. To find them, I run a weekly quantitative screen that seeks out stocks with a combination of analyst upgrades and positive earnings surprises to identify rising analyst expectations, a bullish signal for stocks in any market. After all, where analysts' expectations are increasing, institutional cash often follows. In the past 374 weeks, our weekly list of five plays has outperformed the S&P 500's record-breaking run by 80.39%.
So, without further ado, here's a look at this week's Rocket Stocks.
International Business Machines
Leading things off this week is tech staple International Business Machines (IBM) - Get Report. IBM is in a league of its own this year--while the big technology sector indices and ETFs are up around 10% since the calendar flipped to January, IBM has seen total returns above 21% year-to-date. And IBM isn't showing any signs of its momentum fizzling out this fall ...
IBM is one of the largest enterprise IT companies in the world, providing companies, institutions, and government agencies with software, hardware, and services to keep their operations running smoothly. While it lacks the consumer-facing side of the business that many of its similar-sized tech peers have, that core focus on the enterprise has been a piece of prescient timing on IBM's part. The firm sold off its PC business years before most peers caught onto the commoditization of the computer, turning the ship full steam toward the enterprise years before other computer companies did the same. The complexity of enterprise IT needs meshes well with IBM's scale. Because the firm is able to leverage its large size to build big data frameworks like its Watson computing system, it can offer a higher level of margin-rich products than even its well-equipped peers.
One result of that is a massive backlog. IBM has more than $120 billion in services waiting to be completed, demand that helps to smooth out performance across economic hiccups. While IBM lacks the headline-grabbing appeal of some other large tech stocks in 2016, it's the one that's leading the pack from a performance standpoint. That earns IBM Rocket Stock status this week ...
UnitedHealth Group
All eyes have been on the healthcare sector following Donald Trump's win as president-elect earlier this month. Investors are betting that efforts to repeal or change the Affordable Care Act could have positive repercussions for the industry, which has seen margins pressured in recent years due to the regulations. One big beneficiary of the recent health rally is UnitedHealth Group (UNH) - Get Report--tack on November's price boost in UnitedHealth, and this $140 billion healthcare company's year-to-date performance rockets to 27% gains.
UnitedHealth is among the very biggest healthcare providers in the country. The firm provides health coverage to more than 46 million members, but its total network is actually much bigger, extending to more than 85 million individuals globally who use some sort of UnitedHealth product offering. Healthcare is another industry where size can be a huge advantage: UnitedHealth's size means that it's able to negotiate better deals with medical providers and spread risks across a larger pool of subscribers.
In recent years, UnitedHealth has been taking the hints of early Affordable Care Act results, transitioning from conventional health insurance over to providing more niche services. For instance, UnitedHealth has been growing its IT services and pharmacy benefit manager units, diversifying away from the core managed care operation. While the politics have piqued investors' attention this fall, it's the business shift at UnitedHealth that's keeping it--buyers are clearly still in control of shares here.
MasterCard Inc.
MasterCard Inc. (MA) - Get Reportis proof that second place can be pretty attractive. MasterCard is the second-largest electronic payment network in the world, right behind industry standard bearer Visa (V) - Get Report. But while MasterCard is a distant second, it's been outperforming its larger peer by almost 2-to-1, up 8.5% on a total returns basis since the calendar flipped to 2016.
MasterCard is well-positioned to benefit from the ongoing shift away from cash and over to electronic payments. That macro tailwind has been providing fast growth for MasterCard, as transaction volumes have grown by double-digit rates for each of the last several years. Because MA is the card network, not the card issuer, it doesn't face adding credit risk to its balance sheet to increase its scale. The payments business is a positive feedback loop--consumers carry MA-branded cards because of high acceptance rates at stores, and stores accept the cards because customers carry them. Likewise, because consumers typically own multiple cards on multiple networks, Visa's dominance doesn't pose much of a threat for company of MasterCard's size.
MasterCard has a good track record of returning value to shareholders. For instance, MasterCard returned $1.2 billion to investors in the form of dividends and share buybacks during the third quarter, a pace that amounts to a 4.1% shareholder yield. MasterCard's financial strength is showing up in its share price this fall, and this Rocket Stock remains likely to keep on outperforming ...
Best Buy
Back at the start of the year, nobody liked Best Buy (BBY) - Get Report. And that's still the case to some extent. But investors are underestimating this electronics retailer in a big way. Back in the first quarter, I called it one of four "crappy stocks" that could hand out a huge payday--and sure enough, Best Buy has rallied 47% so far in 2016. Now, as we approach Black Friday's shopping frenzy, there's good reason to continue to like this stock.
Best Buy is the biggest electronics retailer in the country, a title it won by simply not going out of business while chains like Circuit City and CompUSA went belly up. The firm has 1,631 brick-and-mortar stores spread across the country, giving it a reach that few competitors can match. That big store footprint isn't a liability, however--instead, it's probably Best Buy's biggest competitive advantage. At the same time, rivals like online behemoth Amazon.com (AMZN) - Get Report are scrambling to build out a distribution infrastructure, Best Buy is finally leveraging its own store infrastructure for innovative distribution offerings like ship-from-store.
The key difference that's fixed Best Buy's business model is cost control. The "Renew Blue" plan has so far slashed more than a billion dollars from Best Buy's annual cost structure, and recent performance numbers prove that Best Buy can compete with the Amazons of the world and win. In short, Best Buy is on track to post some strong results in the critical fourth quarter, and there's still time to take advantage.
Darden Restaurants Inc.
Rounding out our list of Rocket Stocks is $9 billion restaurant stock Darden Restaurants Inc. (DRI) - Get Report. Darden has been another outperformer in 2016, up more than 14.5% since the start of the year. If you're late to the game on Darden, don't worry: a huge chunk of that performance has come just in the past month, which means that this stock's momentum is still going strong as shares push into new all-time highs this November.
Darden is one of the biggest owners of casual dining restaurants in the U.S., with brands like Olive Garden, LongHorn Steakhouse, and Bahama Breeze operating under its corporate umbrella. In total, the company boasts more than 1,500 locations, about half of which are Olive Gardens. Darden has been aggressive about wringing shareholder value out of its assets, spinning off a big chunk of its real estate assets into the Four Corners Property Trust (FCPT) - Get ReportREIT just a year ago. Recent activist investor control of Darden's board has put the spurs to management, improving product and profitability at the same time.
The firm's active concept expansion is attractive as well. For example, Darden has built hefty exposure in more upscale restaurant chains like Seasons 52 and Capital Grille, a segment of the market that's been a strong performer lately. With rising analyst sentiment in this restauranteur, we're betting on shares this week ...
Action Alerts PLUS, which Cramer co-manages as a charitable trust, is long V.
At the time of publication, the author held no positions in the stocks mentioned.