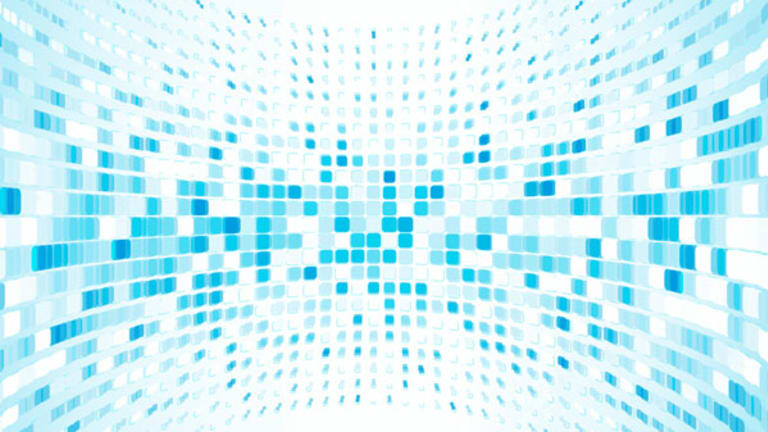 Publish date:
5 Reasons Why Solar Earnings Will Disappoint
Solar stocks have rallied big at the start of 2012, but upcoming earnings reports are likely to be a mixed bag.
Solar stocks have rallied big at the start of 2012, but upcoming earnings reports are likely to be a mixed bag.
NEW YORK (
) -- Solar stocks have been riding high headed into earnings even after a recent selloff. Riding high, though, means outperforming relative to the woeful underperformance last year.
The year-to-date gain in the solar sector has been most pronounced in stocks that deteriorated the most in value last year. In no sector has the "2011's stock market junk is 2012's market gold" been more pronounced than in solar.
There was a specific reason for this rally: German demand in the fourth quarter far exceeded expectations, making what was a terrible oversupply situation and weak pricing in the sector a little better for solar companies.
Which brings us to point No. 1 about solar earnings season.
1. Solar stocks have already rallied on the stronger-than-expected German fourth quarter, meaning the actual fourth-quarter results mean little to nothing at this point.
That trade is already over and done with. In fact, Wall Street consensus may still be too high for solar earnings in the fourth quarter based on an average sales price expectation for solar modules that is too generous, and earnings misses will be common. One-time write-offs of inventory may still factor in earnings: Even though demand increased, pricing didn't get any better for the module makers. Finally, the euro was weak in the fourth quarter, and Europe is solar's biggest market, and Chinese solar companies are notorious for being terrible foreign exchange managers. Expect one-time foreign exchange charges to mar earnings.
Guidance from solar companies, in particular Chinese solar companies, may end up being a wash. Chinese solar companies have a history of missing guidance by a mile, and given the uncertainty that continues about the full-year picture, Chinese solar companies may be reluctant to be too specific in guiding for 2012. So here is what to expect:
2. Solar companies guide shipments higher for the first quarter and for 2012
3. Solar companies don't provide bottom-line guidance.
The earnings guidance buck is likely to stop at shipments and revenue, and the all-important margin assumptions for the year won't be offered. That's what might make any higher shipment forecast less of a positive trade catalyst than an investor might assume -- it's higher shipments on uncertain profitability. That said, solar companies can't get away without giving any margin guidance and it's often in conference call Q&A with analysts that Chinese solar executives provide some general range for gross margin expectations.
4. Look to Chinese solar commentary of gross margins in the single-digits as a sign that the solar rally won't be extended.
CEOs of
Trina Solar
(TSL)
and
Suntech Power
(STP)
have recently been talking up the opportunity for China to be a huge demand market in 2012.
Stocks rallied at the beginning of 2012 because Germany had a huge upswing of demand in the fourth quarter, helping to bail out the solar sector from oversupply, and a more optimistic demand outlook for China has been among the catalysts for solar stocks. Yet short-term trading sentiment continues to treat solar stocks like ping pong balls.
Even stocks like
Energy Conversion Devices
( ENER), clearly headed toward bankruptcy, were up more than 100% this year among the trading frenzy.
Energy Conversion declared bankruptcy on Tuesday.
Then solar stocks sold off as the first rumors started hitting the Wall Street reports that Germany might cut its solar subsidies harder and faster than in previous years because of the demand rush.
Then solar stocks rebounded from the German selloff as more reports surfaced of a rosy demand scenario.
Consequently, solar stocks rallied again last week, bringing year-to-date gains in many stocks to 80% or more, which was one more compelling reason to sell solar stocks. Getting the picture?
There are only two trades in solar: excessive pessimism or excessive optimism. There's a parable I like to tell when solar stocks reach a tipping point of either euphoria or existential crisis: The pessimist says, "It can't get any worse." The optimist replies, "Yes it can."
The beginning of this week would have been a good time to take some profits in solar, when more reports surfaced saying that Germany might in fact make steeper and quicker cuts to solar subsidies than previously imagined (and it's all imagination, since no one on Wall Street really knows what's going in in the German parliament). In fact,
TheStreet
suggested that
it was time to take profits last week, and it was.
Solar stocks sold off steeply.
In fact, the outsized role Germany continues to play in controlling the fate of solar earnings is the real story: As much as the companies in the sector talk about how much China, India and the U.S. are growing as markets to offset the legacy markets of European subsidies,
it simply isn't a trade in solar that can outweigh Europe. Which brings us to the last key trading issue for solar stocks.
5. German feed-in tariff headlines will continue to weigh heavily on the sector, and be more of a catalyst for these stocks than individual earnings reports
It's always been this way for solar stocks when it comes to Germany and in particular after periods of demand frenzies in solar's largest market. The German politicians in support of solar fight to limit the subsidy cuts while solar's enemies try for the umpteenth time to get a hard cap on solar installations enacted as law, and through it all, loose "anonymous" lips among German politicians send solar stocks into a period of sustained headline volatility.
When it comes down to it for earnings season action, put away your arguments about how great solar's future is, that grid parity will be arriving next Tuesday, and that solar panels will soon outsell the iPhone. The solar trade typically comes down to two data points: how much will shipments grow, and are gross margins trending up or down.
Solar executives, particularly the heads of the Chinese module makers, are expected to talk up shipment growth in 2012, but better shipment guidance without better profitability isn't going to keep solar stocks moving up, especially with more negative news out of Germany potentially on the horizon.
-- Written by Eric Rosenbaum from New York.
RELATED STORIES:
>>Germany Is Solar Stocks No. 1 Frenemy
>>The Biggest Bankruptcy Risk Solar Stocks
>>5 Solar Stock Trading Themes You Shouldn't Ignore
>To contact the writer of this article, click here:
Eric Rosenbaum
.
>To follow the writer on Twitter, go to
.
Follow
TheStreet
on
and become a fan on