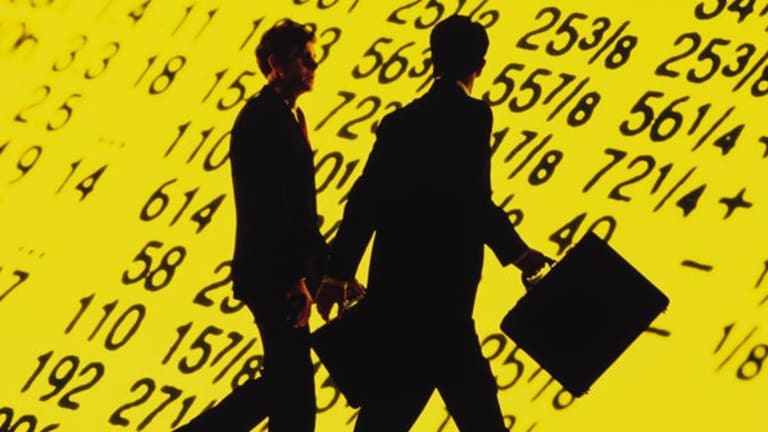 5 Places to Enjoy the Good, Spooky Life
Haunted houses, witch trials, UFO sightings -- these five cities have it all, plus quality of life.
BOSTON (MainStreet) -- Every day can be Oct. 31 if you move to one of the America's Spookiest Towns Where You Actually Want to Live -- a compendium of haunted habitats that the folks at Realtor.com put together just in time for Halloween.
"These cities are great places to live if you love beautiful homes and enjoy the paranormal," says Lexie Puckett of Realtor.com, the National Association of Realtors' official property-listing site. "Whether you have a serious interest in the paranormal or just think spooky things are a lot of fun, these are locations where you can enjoy the feeling of Halloween all year long."
All areas on the list have a history of haunted houses, witch trials, UFO sightings and one-time communities that have become ghost towns.
But to make sure the winners are popular with the living as well as the undead, Realtor.com picked communities that have plenty of homes listed for sale for $500,000 and up. Towns also had to have lots of properties available at a wide variety of other price points to qualify.
Here's a look at the five spookiest cities to make the cut -- or should we say "slash" -- with median home prices based on asking prices for houses and condos listed now at Realtor.com.
Fifth-spookiest town: San Antonio
Median home price:
$180,000
Remember the Alamo? Ghosts that are said to haunt the historic San Antonio fort apparently do.
Hundreds of soldiers on both sides died during the 1836 Battle of the Alamo, fought during Texas settlers' war for independence from Spanish Mexico.
Some say they've seen ghosts of fallen soldiers, or of a small boy whose family died in the fighting. Others report seeing John Wayne, who played Davy Crockett in the 1960 film
The Alamo
, reading lines from his various movies -- probably the same people who think Will Shakespeare wrote a tragic play called
.
San Antonio also hosts the Menger Hotel, where some believe up to 20 ghosts hang out -- including the spirit of Teddy Roosevelt, who stayed at the site at least three times during his life.
For nonghosts, San Antonio offers a wide variety of housing choices, from those with modern architecture to Mediterranean-style homes.
"Those looking for a town filled with a Southwest vibe and a creepy history should consider property in San Antonio," Puckett says.
Fourth-spookiest town: Philadelphia
Median home price:
$234,900
Philadelphia's haunted history stretches back to 1683, when Margaret Matson and Yesho Hendrickson -- two local women of Swedish descent -- went on trial for allegedly bewitching local geese and livestock.
Jurors convicted them of having witchlike appearances or reputations, but acquitted them of witchcraft and eventually released them. Legend has it that Matson didn't speak English well and admitted to flying on a broomstick, but that presiding officer William Penn (the Pennsylvania colony's founder) ruled that she had a legal right to do so.
Other paranormal Philadelphia sites include the Revolutionary War's Fort Mifflin, said to be haunted by a screaming woman and by "The Man Without a Face" -- the ghost of a soldier hanged at the installation. More recently, a spectator filmed UFOs flying over a 2008 Barack Obama rally headlined by rock star Bruce Springsteen.
On the plus side, the City of Brotherly Love has lots of historical sites for locals and tourists to enjoy, as well as some lovely period housing.
"It's a beautiful city -- and there are a lot of things that will help you enjoy that Halloween feeling year-round," Puckett says.
Turns out
it's always spooky in Philadelphia
.
Third-spookiest town: Boston
Median home price:
$330,000
Colonial Gov. John Winthrop's journal includes what's believed to be America's first documented UFO sighting. He reported some locals seeing odd lights speeding back and forth over the Charles River in 1639.
The Boston Athenaeum (seen above) and Boston Common are also said to be haunted, while Beantown executed about a half-dozen alleged witches long before the 1692-93 Salem witch trials a few miles to the north.
These days, the Hub offers plenty of Colonials, Victorians, brownstones and other historic homes for househunters to choose from.
"Boston really provides a beautiful urban backdrop for those looking for the appeal of spookiness year-round," Puckett says.
Second-spookiest town: Santa Fe, N.M.
Median home price:
$399,000
This Southwestern city makes the list partly because Spanish colonial Gov. Juan Francisco de Trevino had 47 Pueblo Indian medicine men arrested for witchcraft in 1675, with some later hanged.
Santa Fe County also has 12 ghost towns, while a headless horsemen supposedly brandishes a sword as he haunts Alto Street. Legend has it that the man lost his head because he complained about a love potion that two Spanish witches gave him.
Paranormal activity aside, Santa Fe offers property buyers "beautiful Spanish-style homes and lovely desert sunsets," Puckett says.
No. 1 spookiest town: Salem, Mass.
Median home price:
$265,000
This Boston suburb calls itself "The Witch City" in homage to the Salem witch trials, which saw some 150 people accused of sorcery and 19 eventually hanged. At least five more died in prison, while one man was crushed to death by stones piled on top of him in a bid to get him to cooperate with the court.
Areas said to be haunted include the Joshua Ward House, the House of the Seven Gables (seen above) and Gallows Hill (site of the some of the witch-trial hangings). The city has also had several UFO sightings over the years.
Located on the Atlantic Ocean, Salem has lots of modern-day residents who practice the pagan religion of Wicca, as some call witchcraft, while Salem High School's sports teams are called the Witches. The community's tourist-friendly waterfront also hosts plenty of witch-themed stores and psychic-reading shops.
For househunters, Salem offers lots of restored historic homes, as well as popular bars and restaurants that cater to tourists and locals alike. You're also just a roughly half-hour car or commuter-train ride from downtown Boston, 17 miles to the south.
"With so many beautiful historic Colonial houses and a nice waterfront, anyone would want to live in Salem regardless of any paranormal activity," Puckett says.
>To submit a news tip, email:
.
RELATED STORIES:
>>Cutting-Edge Homes Built With Classic Designs
>>Extreme Real Estate: Homes on a Cliff
>>Cheapest Homes to Buy in the Priciest Cities
Follow
TheStreet
on
and become a fan on