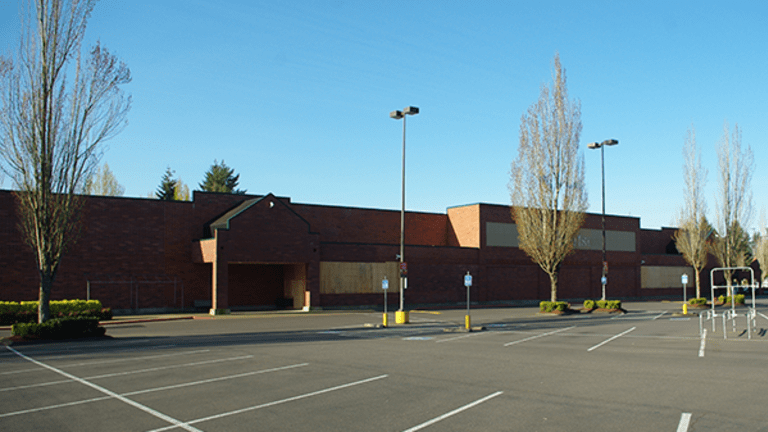 26 Large Retailers Besides J.C. Penney Are Closing Waves of Stores
The list is piling up.
The Great Restructuring in retail continues. 
In the wake of a disappointing holiday season, J.C. Penney (JCP) - Get J. C. Penney Company, Inc. Reportsaid recently that it will close 138 stores stores by the end of the summer. The store closures represent 13% to 14% of the company's current store base and less than 5% of annual sales. They have a negligible impact on net income. J.C. Penney said same-store sales at the locations were "significantly below" the remaining store base and operate at a much higher expense rate due to poor productivity.
The company expects $200 million in annual costs savings from the efforts.
"We believe closing stores will also allow us to adjust our business to effectively compete against the growing threat of online retailers," J.C Penney Chairman and CEO Marvin Ellison conceded.
The news shouldn't come as a shock.
As TheStreetreported in January, Ellison said at a real estate conference the company would move to close more stores -- after shuttering seven last year -- following a lackluster holiday season. "We have certain locations that we readily admit we have to downsize," Ellison said, adding, "There are some smaller market locations where we have to decide, does the mall or our store meet our brand standards?"
Here are several other retailers continuing to rightsize their store fleet amid the shift to digital shopping or other external pressures.
Don't miss these retail videos on TheStreet:
Are You Hiding Your Credit-Card Debt From Your Significant Other?
9 Cars and Trucks With the Best Resale Value