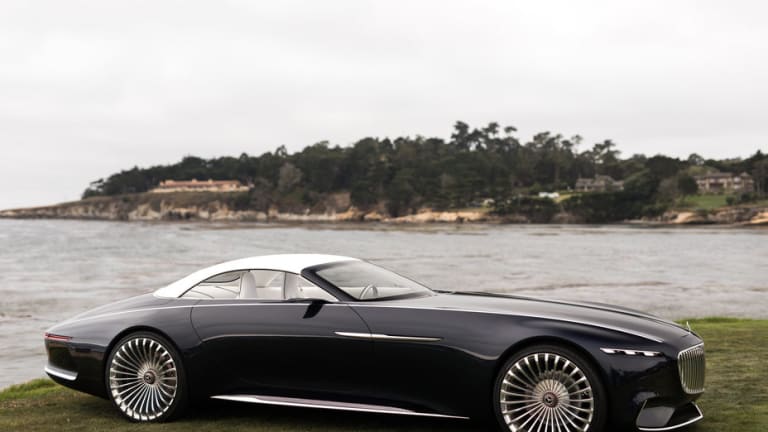 5 Game-Changing Mercedes-Benz Cars Besides Its New 20 Foot Luxury Land Yacht
Mercedes just gave a glimpse into its future.
Mercedes just gave a glimpse into its future.
Mercedes-Benz just revealed a 20 foot, 100% electric luxury car at the 2017 Monterrey Car Show. Coined The Vision Mercedes-Maybach 6 Cabriolet, the impressive auto gave luxury car fans a glimpse into the future. 
Ultimately, Mercedes is no stranger to pushing the engineering envelope. Here are five other game changing Mercedes-Benz models through the years.
1. 300 SL (1954-1963)
At the time one of the fastest cars available, this was the inspiration for Mercedes' modern supercars.
2. 500E (1991-1994)
Designed in conjunction with Porsche, this is regarded as the ultimate sports sedan.
3. 300 SLR (1954-1955)
A racing car that famously won the Mille Miglia in 1955.
4. 1886 Mercedes-Benz Benz Patent-Motorwagen
Widely regarded as the first car, it was groundbreaking in comparison to the other transportation of the time.
5. 540K Spezial Roadster (1936)
A supercar of its day, but also beautifully styled by Hermann Ahrens.
More of What's Trending on TheStreet: