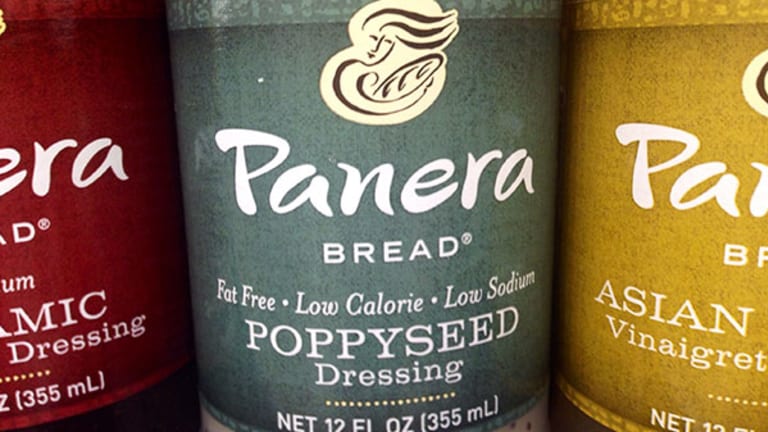 5 Fast Food Places That Shockingly Deliver
Panera is the newest gem to join the list.
Editors' pick: Originally published Feb. 8.
Fast food doesn't live up to its name if you have to drag yourself out of bed and deal with the emotional repercussions of doing so to claim your order. 
Life is better when your food is delivered to you rather than foraged (O.K., picked up). And the greasy goodness of fast food is even better when you don't have to wait in line with the rest of the population. Luckily, fast food chains have caught on to our need for instant gratification, and here are five chains that have gotten the memo and deliver. However, you have to check each particular restaurant's website to see if it delivers to your neighborhood — heavily populated areas like NYC take precedence. 
Panera (PNRA)
Soon you'll be able to enjoy bread bowls, sandwich melts and salads without ever having to put on pants. Panera is rolling out delivery to everyone who wants a quick solution to cheaper, healthy-ish food. Panera has 305 stores (15% of Panera's system) offering delivery and is on pace to have delivery in 30% to 40% of its stores by the end of 2017.
McDonald's (MCD) - Get McDonald's Corporation Report
Truly the champion of the people, McDonald's delivers via third parties like Seamless, Grubhub and Ubereats or the McDonald's site itself. 
Subway
Because Subway is a franchise, it depends mostly on your location, but some Subways deliver either through their own website or third party delivery apps. 

Burger King (BK) - Get Bank of New York Mellon Corporation Report
If you want to spend an extra $5, you can have your Burger King order delivered directly to you via the BK delivery option on the website. Granted, the delivery fee is probably the cost of your burger, but if you're not physically going to a Burger King, it's worth it in theory. 
Shake Shack (SHAK) - Get Shake Shack, Inc. Class A Report
If you shell out an extra $5 you can get your Shake Shack fix via Postmates. Considering how long the line can be and the brand's new BBQ options, it might be worth it.