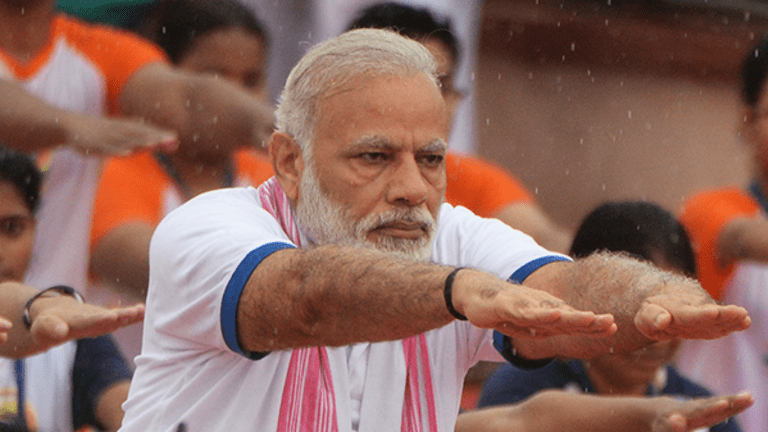 These 5 Companies Are Profiting From an Exercise Created 5,000 Years Ago
June 21 is a special day for this group.
On Wednesday, June 21, International Yoga Day, five apparel companies may want thank the practice known as yoga and created more than 5,000 years ago in northern India that has helped to line their pockets.
The practice's popularity has transformed the consumer active-apparel market as well as the fitness regimes of its devotees, who tout its many physical and mental health benefits.
It was Indian prime minister Narendra Modi who proposed in 2014 yoga's observance annually on the summer solstice. The United Nations endorsed the proposal in December 2014, with the first commemoration held on June 21, 2015.
For this year's celebration, the Permanent Mission of Indian to the United Nations is organizing it with the theme of Yoga for Health and has scheduled events, including free yoga classes in Times Square.
Read on to see which companies have benefited.
This article was written by a staff member of TheStreet.