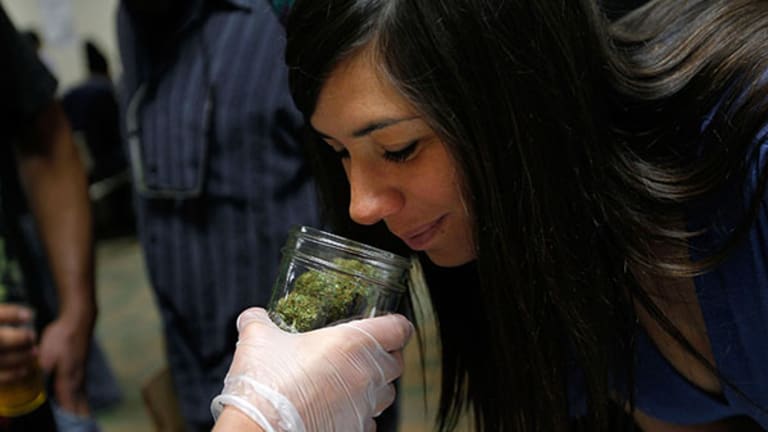 The solution to slowing foot traffic, which is one of several factors contributing to the death of the retail industry, could be marijuana use.
Search-and-discover app service Foursquare revealed in a study released Tuesday that foot traffic at certain businesses in the first four states to legalize marijuana for recreational use spiked in the years following legalization, especially on the unofficial weed-toking holiday April 20.
"Consumers may be swapping casual drinks at home with cannabis, but our data implies that a night on the couch cannot be replaced by cocktails with friends, buckets of beer or 10 big-screen TVs for Sunday football," Foursquare said.
The study was compiled by observing consumer spending habits in Colorado, Washington, Oregon and Alaska. Colorado and Washington passed the law legalizing marijuana for recreational use in 2012, although neither state saw a dispensary open until 2015. Both Alaska and Oregon passed legalization laws in 2015.
Foursquare found that the people taking advantage of these laws are primarily millennials and tourists. Millennials - people ranging in age between 21 and 34 - were responsible for 46% of the foot traffic to marijuana dispensaries, while tourists accounted for 31% and baby boomers 23%.
The study also showed that (contrary to what many people think of "lazy potheads"), visitors to marijuana dispensaries are "an active bunch, more likely to visit ski resorts, climbing gyms, stadiums and bike shops." Plus, they are fans of Asian cuisine and heavy drinking.
Here's where Foursquare found tokers heading on April 20 last year.