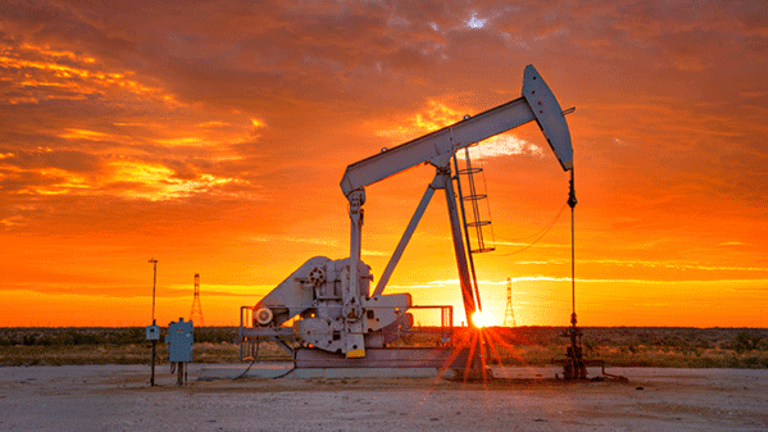 Publish date:
5 Biggest Movers in the Energy Sector After Reports of OPEC Production Cap
The oil cartel will reduce energy output at its next meeting in November, according to reports.
The oil cartel will reduce energy output at its next meeting in November, according to reports.
Energy stocks rose late Wednesday after the Organization of the Petroleum Exporting Countries, or OPEC, reportedly agreed to cut output for the first time in 2008.
Reuters reported that OPEC will reduce its output to 32.5 million bpd, down from the current level of 33.24 million bpd. The cartel will firm up its production decision at its next meeting in November.
Falling oil prices have battered petroleum-producing companies, with crude oil trading below $30 a barrel earlier this year after years over $100 per barrel. Saudi Arabia, OPEC's largest oil producer, has begun cutting its lavish government salaries and is considering plans to float part of state-owned oil giant Saudi Aramco.
Brent Crude rose 5% to $48.29 per barrel, while West Texas Intermediate jumped 4.5% to $46.67 per barrel. And energy stocks shared in the gains.
Pundits questioned the production cap and the reports validity, but nonetheless energy stocks soared pushing the markets higher.
Some of the so-called "Big Oil" publicly traded companies led the increase. Anglo-Dutch Royal Dutch Shell's (RDS.A) New York-listed shares spiked 3.4% to $48.72, while Exxon Mobil (XOM) - Get Report was up 4.4% to $86.90 and BP (BP) - Get Report rose 3.7% to $34.84.
Shares of ConocoPhillips (COP) - Get Report and Chevron (CVX) - Get Report , two other American giants, also rose markedly on the news. ConocoPhillips rose 7% to $42.18, and Chevron climbed 3.2% to $102.15.
Not to be outdone, shares of Canada's Suncor Energy (SU) - Get Report jumped 4.9% to $27.15.
Several US-listed state-owned oil companies also saw shares rise markedly. Colombia's Ecopetrol (EC) - Get Report shares were up 5.5% to $8.50, while Norway's Statoil (STO) rose 4.8% to $16.08.
Lastly, Petróleo Brasileiro (PBR) - Get Report , better known as Petrobras, rose 4.9% to $9.50. The scandal-marred Brazilian oil giant is in the midst of a turnaround, selling 90% of its natural-gas pipeline unit for $5.2 billion last week. Former finance minister Antonio Palocci was arrested on Monday, accused of carrying on a "criminal relationship" with a construction company that did business with Petrobras.
Prosecutors allege that politicians, contractors and Petrobras executives looted about $13 billion from the oil company, a scandal which saw the impeachment of former Brazilian president Dilma Rousseff. Petrobras is now focused on cutting its debt load of over $120 billion.
The news also help buoy some of the less healthy energy stocks, including Chesapeake Oil (CHK) - Get Reportand Swiss offshore driller Transocean (RIG) - Get Report  .