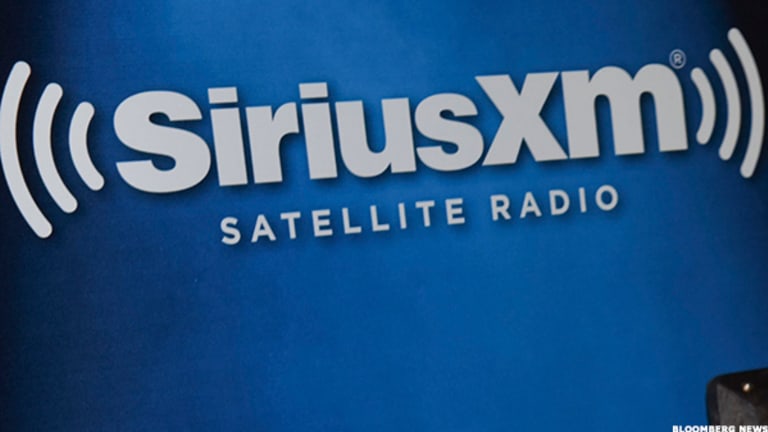 5 Big-Volume Stocks You Should Stay Away From -- Plus 2 to Buy
Here's a technical look at how to trade some of the most active stocks on the market right now.
Here's a technical look at how to trade some of the most active stocks on the market right now.
Put down the 10-K filings and the stock screeners. It's time to take a break from the traditional methods of generating investment ideas. Instead, let the crowd do it for you.
From hedge funds to individual investors, scores of market participants are turning to social media to figure out which stocks are worth watching. It's a concept that's known as "crowdsourcing," and it uses the masses to identify emerging trends in the market.
Crowdsourcing has long been a popular tool for the advertising industry, but it also makes a lot of sense as an investment tool. After all, the market is completely driven by the supply and demand, so it can be valuable to see what names are trending among the crowd.
While some fund managers are already trying to leverage social media resources like Twitter to find algorithmic trading opportunities, for most investors, crowdsourcing works best as a starting point for investors who want a starting point in their analysis.
Today, we'll leverage the power of the crowd to take a look at some of the most active stocks on the market.
Array BioPharma
Nearest Resistance: $5.88
Nearest Support: $4.50
Catalyst: Combo Trial
Leading things off this afternoon is small-cap biopharmaceutical company Array BioPharma (ARRY) - Get Report , a stock that's up almost 60% following positive results from its combo study. The firm's binimetinib-encorafenib combo met its primary endpoint in a melanoma study, while just barely missing its secondary endpoint. The results were positive overall, and investors are excited about the possibility for more detailed trial data at an upcoming conference in November.
From a technical standpoint, today's 60% breakout move in Array is significant. Shares have spent much of this year in a well-defined uptrend, but today's rally pushes this stock above the top side of that trend channel for the first time since January. Look for that bullish price momentum to continue in the intermediate term.
ProShares Ultra VIX Short-Term Futures ETF
Nearest Resistance: N/A
Nearest Support: N/A
Catalyst: Market Correction
The ProShares Ultra VIX Short-Term Futures ETF (UVXY) - Get Report  is seeing extra attention this afternoon, up 11.3% as of this writing as the broad market corrects. The VIX Volatility Index has a negative relationship with the S&P 500, so with the big market average down about 70 basis points this afternoon, UVXY is giving investors a leveraged bet on higher levels in the VIX.
That said, UVXY isn't a name you'd want to own long-term. As the S&P hovers just below all-time highs, the primary trend in UVXY is pretty unmistakably down and to the right.
An important note about this exchange-traded note is the fact that UVXY doesn't have conventional support and resistance levels like a normal stock. Since the price action in UVXY is determined by a statistical formula, not directly supply and demand from market participants, it's important not to try to use conventional technical tools on this unique exchange traded note. But as long as the uptrend in the S&P remains intact, you don't want to own UVXY.
Sirius XM Holdings
Nearest Resistance: $4.80
Nearest Support: $4.10
Catalyst: Technical Setup
Sirius XM Holdings (SIRI) - Get Report  is seeing a big-volume move this afternoon. While shares are effectively mirroring the broad market in terms of today's price movement, Sirius XM's performance is significant from a technical standpoint. That's because shares are currently testing the bottom of the uptrend that's corralled shares since their February lows, presenting a possible buying opportunity on the next up day.
For Sirius XM bulls, it makes sense to park a protective stop on the other side of $4.10 support. If that level gets violated, then the uptrend is over, and you don't want to own this satellite radio stock any more.
Pain Therapeutics
Nearest Resistance: $2.30
Nearest Support: N/A
Catalyst: FDA Failure
Small-cap biopharma firm Pain Therapeutics (PTIE)  is down more than 54% this afternoon, attracting enough trading volume to make it one of the most actively traded issues on the Nasdaq. Pain Therapeutics' drop comes following news that it had failed to win FDA approval for its Remoxy painkiller, an opioid that uses technology to deter abuse. The FDA wasn't convinced that Remoxy's abuse-deterrent properties were good enough to approve.
From a technical standpoint, Pain Therapeutics' chart is broken at this point. Shares violated the uptrend that's been in place for much of this year, spurring a selloff that's not necessarily complete yet. Buyers should avoid this stock until it can establish some semblance of support again.
Durect 
Nearest Resistance: $1.30
Nearest Support: $1
Catalyst: FDA Failure
Another casualty of the FDA's Pain Therapeutics decision is Durect (DRRX) - Get Report . That's because Remoxy uses Durect's abuse deterrent technology, the failure of which could potentially put other licensing revenues from Durect at risk.
Shares are violating an uptrend that's been in place for effectively all of 2016, a move that clears the way for a potential downside failure to prior support at $1. This is another pharma stock to avoid until buyers can step in an asset themselves again. For now, that's not happening. Durect is down 32% on big volume in Monday's trading session.
Chemtura 
Nearest Resistance: $33.50
Nearest Support: $32.50
Catalyst: Acquisition
Small-cap chemical maker Chemtura (CHMT)  is up almost 16% on big volume this afternoon, following news that Lanxess AG had agreed to buy its U.S. competitor for $2.1 billion in cash. The deal will pay shareholders of Chemtura $33.50 per share.
That offer price means that the money has already largely been made on the Chemtura trade. Shares trade for a relatively tiny risk premium now, indicating that Wall Street sees a high probability of the deal getting done. Investors should look elsewhere for upside opportunities this fall.
Deutsche Bank
Nearest Resistance: $16
Nearest Support: $11
Catalyst: Bailout Speculation
Finally, German investment banking giant Deutsche Bank (DB) - Get Report  is down almost 7% on the NYSE this afternoon, following media reports that Germany is unlikely to bail out the firm if its financial problems bring it to the brink of failure. While some other opinions have come out about the German government's willingness to step in, the prospect of a Deutsche Bank failure is proving to be enough to push a selloff in the $2 trillion banking giant.
From a technical standpoint, Deutsche Bank isn't looking much better. Shares have been in a well-defined downtrend for all of 2016, and they're trading down at the lower-end of that range this week. Shares are likely to continue to trade lower in that range over the long-run until some kind of resolution is announced. Until then, buyers should steer clear of DB.
This article is commentary by an independent contributor. At the time of publication, the author held no positions in the stocks mentioned.