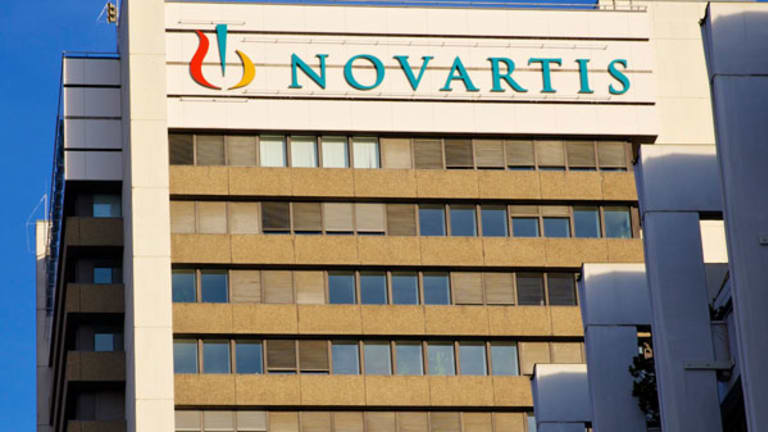 5 Big Breakout Trades You Should Have in Your Portfolio This Fall
Here's a technical look at how to trade some of the biggest stocks on Wall Street.
The broad market pulled off a pretty conspicuous about-face yesterday, ending Wednesday's session 0.53% higher than it started. While two-thirds of the stocks in the S&P started the day lower, that same proportion of the big index finished the session up.
That latest advantage to the bulls puts the S&P 500 just a percentage point away from its all-time highs heading into today's trading session, putting the index's price gains on the year at 6.23%.
But that stat doesn't tell the whole story by a long shot.
That's because one half of S&P components is actually up 10% or more so far this year. In other words, while the big index is chipping away at mid-single-digit gains, half the stocks in the index are already enjoying double-digit gains in 2016. A push to new highs in the S&P this fall could propel many of those leaders even further.
To take advantage of that "shadow rally" that's been shaping up behind the scenes this year, we're turning to the charts for a technical look at what the price action is saying about them -- and when you should hit "buy."
First, a quick note on the technical toolbox we're using here: Technical analysis is a study of the market itself. Since the market is ultimately the only mechanism that determines a stock's price, technical analysis is a valuable tool even in the roughest of trading conditions. Technical charts are used every day by proprietary trading floors, Wall Street's biggest financial firms, and individual investors to get an edge on the market. And research shows that skilled technical traders can bank gains as much as 90% of the time.
Every week, I take an in-depth look at big names that are telling important technical stories. Here's this week's look at five big stocks to trade.
Total 
Leading off the list here is $117 billion French oil and gas company Total (TOT) - Get Free Report . 2016 has been a good year so far for Total. The firm has participated in the rebound in energy prices, rallying more than 10% off of its January lows on top of a hefty dividend payout. But there's more where that came from; Total is showing off a bullish continuation setup in the long-term.
Total is currently forming an ascending triangle pattern, a bullish continuation setup that's formed by horizontal resistance up above shares at $49, and uptrending support to the downside. Basically, as Total bounces in between those two technically-significant price levels, shares have been getting squeezed closer and closer to a breakout through that $49 price ceiling. When that happens, we've got our buy signal in this big energy stock.
Don't get thrown off by all of the day-to-day gaps on Total's price chart. Those gaps, called suspension gaps, occur because Total's shares trade off U.S. hours on the Euronext stock exchange. From a technical standpoint, they're not significant -- but a breakout above the $49 level is.
My colleague Bruce Kamish of Real Money, TheStreet's premium site for active traders, also sees positive technical pictures for three other energy firms: Anadarko Petroleum (APC) - Get Free Report, Apache (APA) - Get Free Report and EOG Resources (EOG) - Get Free Report.
Fortinet
There may not be a whole lot of overlap between technology security and oil and gas supermajors, but we're seeing the exact same setup in shares of $6.3 billion cyber security stock Fortinet (FTNT) - Get Free Report . Like Total, Fortinet is currently forming a textbook ascending triangle pattern. For Fortinet, the big breakout level to watch is resistance up at $37.
What's so special about that $37 level? It all comes down to buyers and sellers. Price patterns, such as this ascending triangle setup in Fortinet, are a good quick way to identify what's going on in the price action, but they're not the actual thing that makes the stock tradable. Instead, the "why" comes down to basic supply and demand for Fortinet's shares themselves.
The $37 resistance level is a price where there has been an excess of supply of shares; in other words, it's a spot where sellers have been more eager to step in and take gains than buyers have been to buy. That's what makes a breakout above $37 so significant -- the move means that buyers are finally strong enough to absorb all of the excess supply above that price level. Once Fortinet manages to definitively move above $37, we've got a signal that buyers are back in control of the price action -- and that it's time to join them.
Sasol
South African chemical company Sasol (SSL) - Get Free Report  hasn't exactly been a shining bastion of outperformance lately. In fact, shares are already down more than 11% from their highs in June. The good news is that shareholders could be in store for a reprieve here; Sasol is finally beginning to look "bottomy" again this fall…
Sasol is currently forming a double bottom pattern, a bullish reversal setup that looks just like it sounds. The double bottom is formed by a pair of swing lows that bottom out at approximately the same price level; they're separated by a peak that identifies the ceiling for the pattern. In Sasol's case, that ceiling comes in at $28, a level that, if broken to the upside, triggers a buy.
Like with any of the technical trades on our list here, it's important to be reactionary with the Sasol setup. Technical analysis is a risk management tool, not a magical crystal ball; in other words, Sasol doesn't become a high-probability buying opportunity until shares are able to muster the strength to close above $28. In the meantime, put this stock on your watch list.
Novartis
It doesn't get much simpler than what we're seeing in shares of $213 pharma giant Novartis (NVS) - Get Free Report . This big stock has been moving up and to the right almost all year long -- and now, investors are getting yet another buying opportunity in the final week of September. Here's how to trade it.
Novartis has been bouncing its way higher in a well-defined uptrending channel, a simple price setup that's formed by a pair of parallel trend lines that have corralled all of this stock's price action since shares bottomed in the middle of February. Put simply, every test of the bottom of Novartis' trend channel has provided investors with a low-risk, high-reward buying opportunity. And, as shares climb off of support here, that buying opportunity looks like it's transpiring now.
Waiting for that bounce is important for two key reasons: it's the spot where shares have the most room to move up before they hit resistance, and it's the spot where the risk is the least (because shares have the least room to move lower before the channel breaks, invalidating the upside trade). Remember, all trend lines do eventually break, but by actually waiting for a bounce to happen first, you're ensuring Novartis can actually still catch a bid along that line before you put your money on shares.
Universal Health Services
Last on our list of potential breakout trades is $12 billion hospital operator Universal Health Services (UHS) - Get Free Report . 2016 hasn't been a particularly compelling year for this healthcare facility stock; year-to-date, shares are only 2.9% higher than they started, trailing the broad market in a notable way. But after retreating in recent months, UHS looks like it's finally trying to carve out a reversal. The price level to watch is resistance up at $125.
UHS is showing off a rounding bottom, another technical price pattern that looks just like it sounds. The rounding bottom indicates a gradual shift in control of shares from sellers to buyers - and the buy signal comes on a breakout above the resistance line that defines the top of the pattern. For UHS, that's the aforementioned $125 price level.
Momentum, measured by 14-day RSI up at the top of the chart, is the side-indicator to be watching for the Universal Health Services trade. Our momentum gauge has been trending higher over the course of the rounding bottom in shares, a positive divergence that indicates buying pressure is building in this health stock. If shares can catch a bid above $125, it's finally time to buy again.
This article is commentary by an independent contributor. At the time of publication, the author held no positions in the stocks mentioned.