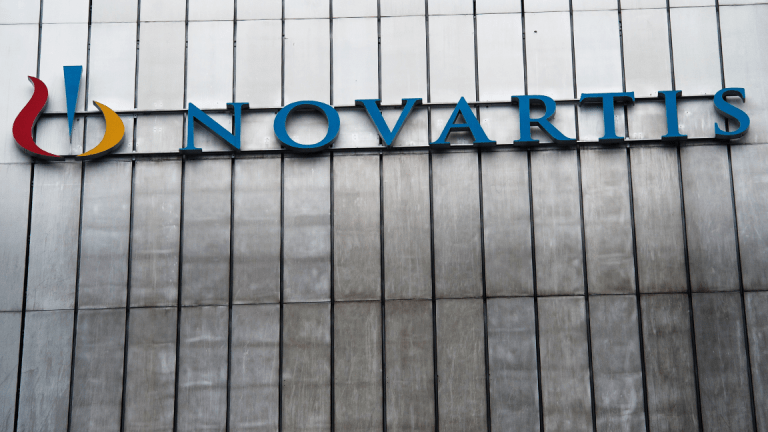 5 Big Biotech Stories to Watch
The biotech and pharmaceutical industries have had some big news in recent weeks. Here's what you should know to stay up-to-date.
President Trump's attack on large pharma companies over drug prices might have grabbed headlines recently, but that shouldn't distract from the firms and drugs that have been driving change and innovation in the biotech industry.
Here's a rundown of some of the news from small to large companies in the past few weeks that could have a big impact on the biotechnology and pharmaceutical sectors.
1. Biogen's Alzheimer's drug trial results show promise
Curing Alzheimer's disease has frustrated the healthcare industry for years after numerous failed attempts have been made to find a treatment, but Biogen Inc.
(BIIB) - Get Biogen Inc. Report
seems to be
to figuring it out after it posted promising results from its mid-stage drug trial July 6.
The pharma company's BAN2401 showed to significantly delay the mental deterioration of patients afflicted with the disease by targeting amyloid plaque buildup on the brain, which is thought to be a possible cause of Alzheimer's. 
Biogen's test results also boded well for the large-cap pharma sector that has struggled to develop new, exciting treatments that generate investor interest. Smaller biotech firms have been driving innovation in the industry and have reaped the rewards of their successes. Biotech companies in 2018 are being acquired at the highest rate the industry has seen in the past 12 years.
2. Pfizer silos consumer healthcare unit in company restructuring
Pfizer Inc. (PFE) - Get Pfizer Inc. Report , which has beared the brunt of Trump's attack on over drug prices, announced July 11 it would be changing the organization of the company, which in part would mean it would separate its consumer healthcare business unit from its old innovative health commercial operation.
The company will split into three businesses: innovative medicines, established medicines and consumer healthcare. Pfizer has been trying to move its consumer healthcare unit since October of 2017 but has had no success finding a deal.
A spokesperson for Pfizer said the restructuring was not tied to any immediate plans to sell off part of the company, yet analysts say the move could make people more comfortable pursuing a deal.
Credit Suisse analyst Vamil Divan valued the consumer healthcare unit at $14 billion and although Pfizer's reorganization hasn't changed his estimates, he thinks the unit will be easier to integrate into another company now, he said.
"You'll have a kind of standalone ready plug and play business that you're buying as a whole as opposed to buying something a little smaller that you then need to fill the gaps," Divan said.
3. Epidiolex becomes first cannabis-based drug approved by FDA
GW Pharmaceuticals
(GWPH) - Get GW Pharmaceuticals Plc Report
scored a
for medical cannabis advocates after the company's Epidiolex treatment became the first drug based on cannabidiol approved by the U.S. Food and Drug Administration on June 26. 
Late-stage trial results of the drug, which is designed to treat two severe forms of epilepsy, show it reduced the number of seizures in patients significantly. The drug is now waiting approval from the DEA before it can hit the markets. The process could take up to 90 days from when the FDA granted approval.
Epidiolex's approval signifies a shift in how the U.S. government views the medical benefits of marijuana and could open up the possibility for more research into the health advantages of marijuana's derivatives, according to experts. Marijuana will more than likely be reclassified from a Schedule I drug, meaning there are no health benefits, to a lower level because of the FDA approval.
4. Adamis enters deal with Novartis for EpiPen alternative
Adamis Pharmaceutical (ADMP) - Get Adamis Pharmaceuticals Corporation Report  shook up the allergy treatment market with its deal with Novartis AG (NVS) - Get Novartis AG Report to sell Adamis' Symjepi injector which has been pegged to be a cheaper and smaller alternative to Mylan N.V.'s  (MYL) - Get Viatris, Inc. Report EpiPen.
Shares of the company skyrocketed by over 30% on July 2 on the announcement after details of the agreement showed profits would be split between the two companies. That beat analysts' expectations of Novartis earning more off sales of Symjepi than Adamis would get.
H.C. Wainwright analyst Jason Kolbert thinks Symjepi could come to control a third of an epinephrine market that is dominated by Mylan's EpiPen. Adamis expects Symjepi to hit the market in the next few months, just in time for the back to school rush.
5. Small-cap biotech of the week: Tonix Pharmaceuticals
Shares of Tonix Pharmaceuticals Holding Corp.  (TNXP) - Get Tonix Pharmaceuticals Holding Corp. Report have risen almost 4% since Monday after the FDA fast-tracked the company's Tonmya drug designed to treat agitation associated with Alzheimer's disease, according to a company press release.
"Fast Track designation reflects the recognition by the FDA that TNX-102 SL has the potential to address a large unmet medical need for a serious condition," Tonix CEO Seth Lederman said in the release. "Currently, there are no FDA-approved treatments for agitation in Alzheimer's disease, despite a high disease burden and a need for an effective therapy."
Tonix's drug is currently headed for Phase 2 trials to test its efficacy and safety, according to the release.
Tonmya also had been conditionally approved by the FDA to treat PTSD. Trial results have shown the drug has potential to inhibit the causes of sleep disturbances and nightmares in people with PTSD by blocking certain neurotransmitters. Interim analysis of its Phase 3 trial is expected to be released in the third quarter of 2018.