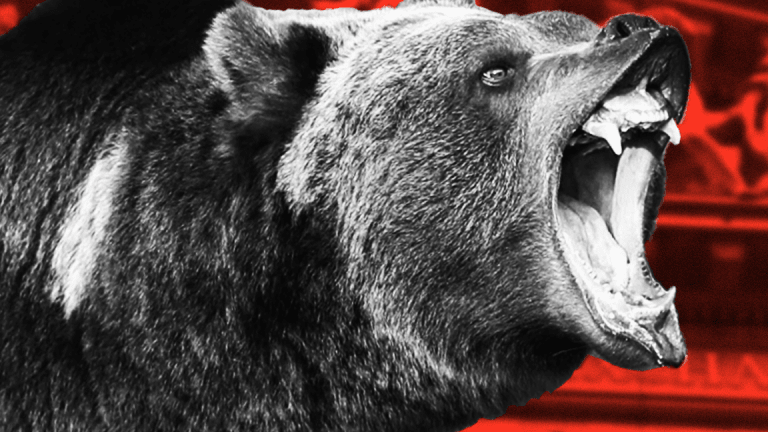 4 Things That Are Hurting Stocks Here: Doug Kass Insider
From Trump to algorithms, markets face a real wall of worry.
Many of the problems facing the markets reside in Washington these days. Let's check out four that I see.
Here they are:
President Donald Trump continues to embark upon hastily crafted and poorly thought-out policies. His impulsive nature has caught up to him -- and the markets -- and his policies raise the chances of a recession in late 2019/early 2020.
We have what I'd describe as minor-league players like U.S. Treasury Secretary Steve Mnuchin and White House trade adviser Peter Navarro trying to compete against the major leaguers of China in formulating economic policy within the context of a flat and interconnected world.
Too many "talking heads" who appear in the business media are bullish, will remain bullish and only engage in so-called "first-level thinking," just as they did when markets were peaking in early 2000 and autumn 2007. They'll counter any market downturn by saying that stocks "are overreacting" -- pointing out that U.S. corporate profits and economic growth appear healthy. Unfortunately, the reality is that the market's complexion has been changing in the past two months. There are a host of fundamental reasons beyond just the tariff tragedy that investors should worry about.
The machines and algorithms are exacerbating the market's daily moves to the downside, just as they did to the upside this past January and throughout 2016-17. This reduces investor confidence and destroys shareholder value.
Add it all up and I remain bearish, net short and opportunistic in my trading.
(A version of this column originally appeared on Real Money Pro, our premium site for Wall Street professionals. Click here to get great columns like this from Jim Cramer and other writers even earlier in the trading day.)
At the time of publication, Kass and/or his funds were long/short XXX, although holdings can change at any time.
Doug Kass is the president of Seabreeze Partners Management Inc. Under no circumstances does this information represent a recommendation to buy, sell or hold any security.