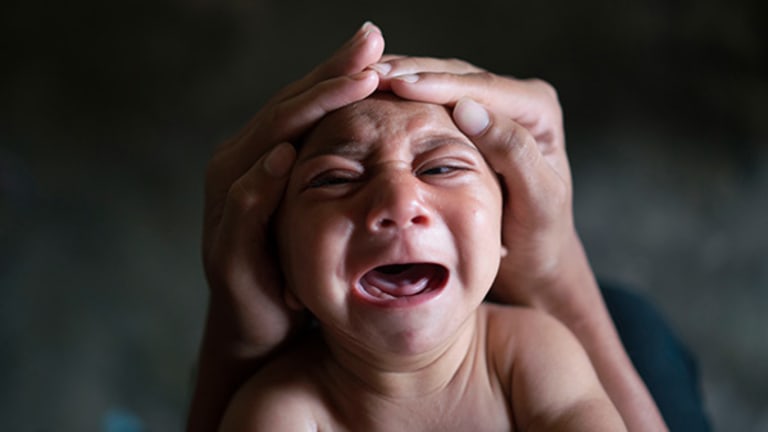 4 Stocks for Fighting Zika
With a new Zika case now confirmed on Florida's East Coast, here's four stocks investors should consider as concerns about the virus reach an all-time high
A case of Zika in Tampa is just the latest news propelling fears of the mosquito-borne disease higher. Zika, now an international health crisis, has already made its appearance on Florida's east coast in areas surrounding Miami. Florida's residents already-heightened concerns will only grow.
Lack of a vaccine, difficulty in obtaining testing for Zika, and fears about wider spread occurrences of the virus should continue to benefit companies that produce products related to the prevention of Zika and testing for the Zika virus. Here are four of my top picks.
1. OraSure Technologies (OSUR) - Get OraSure Technologies Inc. Report
Orasure Technologies continues to move higher in trading on the news that the company has been awarded a lucrative U.S. government contract to speed up development of the company's oral tests for the Zika virus.
Fear about the spread of the virus in the U.S. -- particularly in Florida -- has quickly increased demand for testing facilities and easy-to-use, rapid-results tests. So far, tests have been scarce, with Florida residents -- the ones who were actually able to access a test -- initially having to endure significant wait times as tests were sent to Georgia to be processed.
Zika's spread has had Florida resident's on high alert. News about OraSure's contract should continue to disseminate throughout the week and move the stock higher. I am long shares of OraSure
2. Spectrum Brands Holdings (SPB) - Get Spectrum Brands Holdings Inc. Report
Spectrum Brands is the maker of several mosquito control products that have been endorsed by Center for Disease Control. On its website, the CDC recommends that people in effective areas take measures to prevent the spread of mosquitoes inside and outside of their homes. The CDC recommends HotShot, an SPB brand, for indoor an outdoor mosquito control. The indoor HotShot application is effective for seven-to-10 days while the outdoor application is effective for up to six weeks.
3. BASF undefined
BASF, traded on the Xetra exchange (and in the U.S. as an ADR, BASFY), is a global leader in products such as mosquito netting designed to prevent the transmission of mosquito-borne illnesses. UNICEF, the largest buyer of mosquito nets globally, highlighted BASF as one of the top speakers in its most recent annual conference for makers of mosquito prevention products.
In addition to being a top producer of mosquito netting, BASF also produces other products in including Abate Larvacide that should continue to be in high demand as fears of Zika's spread continue.
4. Inovio (INO) - Get Inovio Pharmaceuticals Inc. Report
INO stock has surged this year since the company received FDA approval to begin human testing of its Zika vaccine. As fears about the spread of Zika continue to make headlines, demand for a vaccine will stay in the news. Inovio's early results have been encouraging.
Advances by companies like OraSure and Inovio will continue to keep those firms in the headlines as Zika vaccination and detection continue to be top concerns for people in effected areas. There have been over 40 confirmed cases of Zika in Florida and a confirmed case on the East Coast of the state would only draw more attention to the need for a vaccination.
Demands for a readily available test for Zika will continue to draw attention nationwide. Many of the areas most impacted by Zika, like the U.S. Virgin Islands and Puerto Rico, are also highly desirable travel destinations. Women who are pregnant or desiring to get pregnant and have returned from recent vacations to the areas will continue to drive the demand for a quick and easy Zika test. This demand will continue to keep investor interest on OraSure.
While the development of a Zika vaccine and readily available test is still ongoing, companies like BASF and Spectrum should continue to see positive gains as endorsements from U.S. government and international agencies like UNICEF draw attention to BASF and Spectrum products for the prevention of Zika.
This article is commentary by an independent contributor. At the time of publication, the author held OraSure.