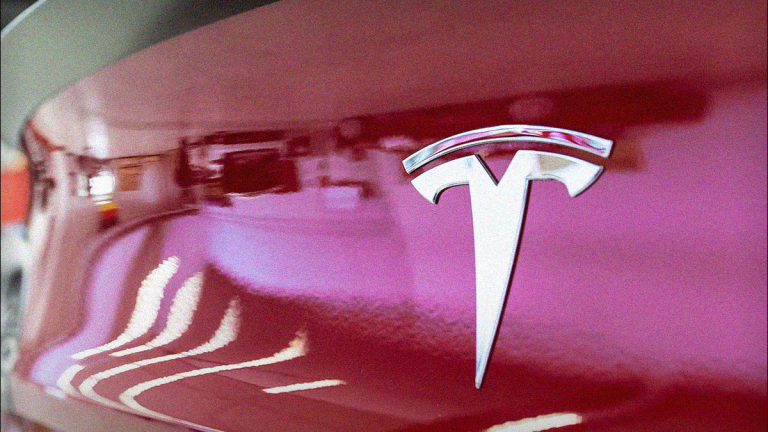 4 Reasons Not to Buy Tesla Stock Here
Citibank's $36 bear-case price target is only one of many woes for the beleaguered electric-car maker.
Electric-car giant Tesla is trading nearly 4% lower at about $197.50 Wednesday as I write this, and here are four bad signs I see for the stock. (Full disclosure: I'm shorting the name.)
Downbeat Citibank Report
The main reason for Wednesday's sell-off appears to be Citibank's decision to cut its "bear-case" price target for Tesla to just $36 a share one day after Morgan Stanley slashed its own bear-case estimate to just $10. Citi also cut its "regular" Tesla price target to $191 from a previous $238.
Now remember, Citi was co-lead manager on Tesla's May 3 stock and convertible-bond offering, which was done at $243 a share. So not even a full three weeks later, Citi now says that the stock is worth some 21% less than that deal's price. If only Citi's investment-banking department had any respect for the bank's own research department!
Citi also cut its 2019 earnings-per-share estimate for Tesla from a $2.38 profit to a $4.05 loss. That's a $6.33-per-share swing.
Morgan Stanley Call
Amazingly, this ties into a Morgan Stanley "cross-asset" conference call that scheduled to take place Wednesday.
A $4.05-per-share 2019 loss would eat through much of Tesla's remaining capital -- and certainly warrant a "cross-asset" look at how the company's debt holders would take over from Tesla's stockholders.
Only Morgan Stanley knows for sure what it'll discuss on the call, but to me, "cross asset" sounds like code for "when debt holders take over control of a company from equity holders." In other words, I suspect Morgan will talk about how things would play out in a bankruptcy filing. If the firm is even discussing this with its investors, that's not a very bullish sign.
A debt-holder takeover would be a new concept for Silicon Valley investors, not to mention a fine MBA lesson on capital structure. Can you imagine the panic among Tesla's retail investors if the company's debt holders took over? "Daddy, what's a balance sheet?"
Consumer Reports Pans Tesla's Newest Autopilot System
Consumer Reports came out with test results Wednesday on the latest version of Tesla's Autopilot semi-autonomous-driving system and basically said that it's a danger to traffic safety.
The magazine wrote that Autopilot's new automated lane-changing system "doesn't work very well and could create potential safety risks for drivers." For example, Consumer Reports found that when Autopilot tries to make a lane change, it doesn't seem to care about a fast-moving car coming up behind you.
"The system has trouble responding to vehicles that approach quickly from behind," said Jake Fisher, Consumer Reports' senior director of auto testing. "Because of this, the system will often cut off a vehicle that is going a much faster speed, since it doesn't seem to sense the oncoming car until it's relatively close."
That's how bad (fatal) accidents happen.
Bad Sales Numbers from Norway
I check electric-vehicle sales numbers from Norway -- the country where EVs have the world's highest market-penetration rate -- every day in real time, and May sales numbers as of Wednesday morning didn't look good for TSLA:
You can apply similar ratios to a majority of the other European countries. The bottom line is that Jaguar and Audi's electric-car sales are crushing those of Tesla's premium X and S models in Europe.
That's despite insane levels of discounting from Tesla -- up to 33% off. That's not a good sign.
Trending Videos on TheStreet
Employees of TheStreet are restricted from trading individual securities.