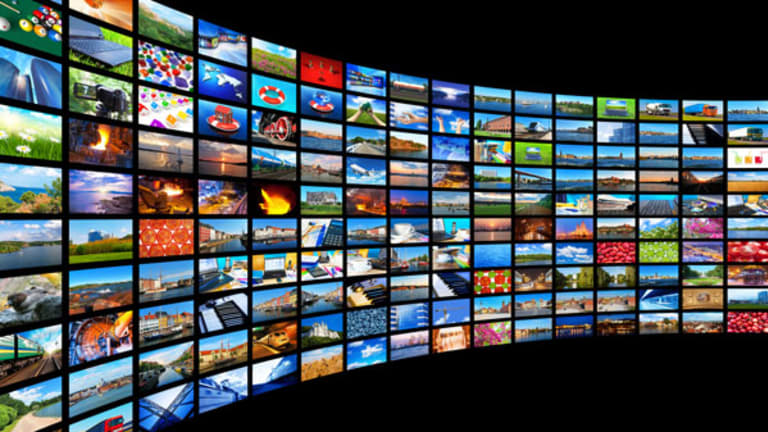 5 Netflix Screw-Ups
Netflix is showing some cracks, as it receives slack for several unpopular new initatives.
(Updated to include Netflix abandoning Qwikster and new power outages.)
NEW YORK (
) -- It looks like
Netflix's
(NFLX) - Get Netflix, Inc. (NFLX) Report
recent screw-ups are catching up with the company.
So much so, that CEO Reed Hastings has been forced to make some desperate calls to right the wrongs made over the past several months.
It's becoming increasingly clear that the company's string of announcements have put a sour taste in subscribers' mouths.
The movie rental giant slashed its
third-quarter domestic subscriber guidance
last month, redicting 24 million U.S. subscribers in the July-September quarter, down from its July 25 guidance of 25 million subscribers.
But this revised outlook came before the company's most recent blunder -- the announcement of the split-up of its DVD-by-mail and streaming business -- which has left investors wondering just how many more subscribers streamed for the exits.
Still, its recent faux pas are out of character for Netflix, which has been a consistent company that has impressed both investors and subscribers alike.
"Netflix only screwed up once in the first seven years I covered them (from 2004 until mid-2011) when they cut prices to compete with Blockbuster," said Wedbush analyst Michael Pachter. "They have now screwed up three times in the last couple of months (price increase, letting Starz get away, and capping streams per household). Maybe they'll right the ship, and maybe they will keep screwing up."
Keeping this in mind, here's a look at Netflix's recent slip-ups.
Qwikster
Netflix's plan to split-up the company was short-lived, with CEO Reed Hastings announcing on Oct. 10 that it is abandoning Qwikster.
"It is clear that for many of our members two Web sites would make things more difficult, so we are going to keep Netflix as one place to go for streaming and DVDs," Hastings said on the company's blog.
As a result, Netflix said it will keep the company intact, with just one Web site, one account and one password to access both rental ques.
This comes less than a month after the company said it was separating its DVD-by-mail service called Qwikster and leaving the streaming division under the Netflix banner. Hastings made the announcement as part of a mea culpa on the company's blog regarding the recent price hike.
Power Outages
Streaming power outages have plagued Netflix over the past several months.
Most recently, the company experienced another multi-hour streaming outage on Oct. 9
The company's tech Twitter feed, NetflixHelps, is littered with posts regarding streaming outages. Scrolling through the feed, it appears Netflix has dealt with numerous outages over the last several months.
Netflix saw a streaming outage on Oct.1, Aug. 25, intermittent streaming problems on Aug. 22, and a multi-hour outage on Aug. 9.
>Dropping Netflix? Here Are Your Options
The company went so far as to offer a 3% credit to customers impacted by a service outage on July 17.
Streaming Limitations
Netflix ignited some confusion over the Labor Day weekend when it began sending out error messages stating some users cannot play more than one streaming movie at a time.
That means that if a subscriber was in one room watching
The Expendables
on an iPad, someone else couldn't sit in another room and watch
Tangled
via the Xbox.
But Netflix clarified the confusion.
"No Netflix member is limited to less than two concurrent streams," said Netflix spokesperson Steve Swasey. "A few Netflix members have heard differently from us, which is an error that we are correcting. "
But if you wish to stream content simultaneously on more than two devices, you will need to invest in a more expensive plan. Two discs out at a time ($19.98 a month), the three-disc plan ($23.98) and four disc plan allow for additional concurrent streams.
"On the heels of a price increase and with content quality declining in six months when the Starz deal expires, this is a pretty bold move," Pachter says. "It doesn't make a lot of sense to give subscribers less at the same time that they are charging more."
Starz Fallout
Netflix will have less content come February 2012, after talks to renew its contract with
Liberty Starz
(LSTZA)
ended.
Starz, which includes
Walt Disney
(DIS) - Get Walt Disney Company Report
, and up until recently,
Sony
(SNE) - Get SONY GROUP CORPORATION SPONSORED ADR Report
, makes up about 1,000 of Netflix's 22,000 streaming titles. While Netflix claims that Starz is only 8% of its subscriber viewing, it represents some of the most valuable content and has been credited with jump-starting the Netflix's streaming operations.
>Netflix: We Don't Need New Releases
Netflix already lost Sony content in June due to a dispute between Sony and Starz, which analysts say accounted for another 8% of subscriber viewing.
Starz provides a large chunk of Netflix's newer content, making up half of the streaming titles from the top 50 movies in 2009 and 2010. Current Starz movies on Netflix include
Toy Story 3
,
Secretariat
, Johnny Depp's
Alice in Wonderland
and
You Again
, starring Betty White.
It's difficult to come by new content these days, and even though Netflix may be saving a big chunk of change from the Starz deal, there's not many other vehicles for the company to invest the money in content. Most new content is wrapped up in exclusive deals until 2015, leaving non-exclusive content, which tends to be older movies and television shows that are readily available.
Price Hike
went into effect on Sept. 1, marking the biggest rate increase in the company's history.
Netflix separated its popular unlimited streaming and one-DVD-out-at-a-time plan, making both service $7.99 each per month. This brings the combined package to $15.98 from $9.99 per month, a 60% bump.
"We know our decision to split our services has upset many of our subscribers, which we don't take lightly, but we believe this split will help us make our services better for subscribers and shareholders for years to come," Netflix said in a statement.
>Why Netflix Prices Are Still Cheap
This is the second time Netflix raised prices in less than a year, taking up its one-DVD-at-a-time and two disc plan by $1 per month.
Netflix's price increases come as the company looks to transform to a streaming operation from its roots as DVD-by-mail company. The hope is, these price hikes will allow Netflix to spend more money on streaming content, which has become costlier as new players enter the market.
-- Reported by Jeanine Poggi in New York.
Follow TheStreet.com on
and become a fan on