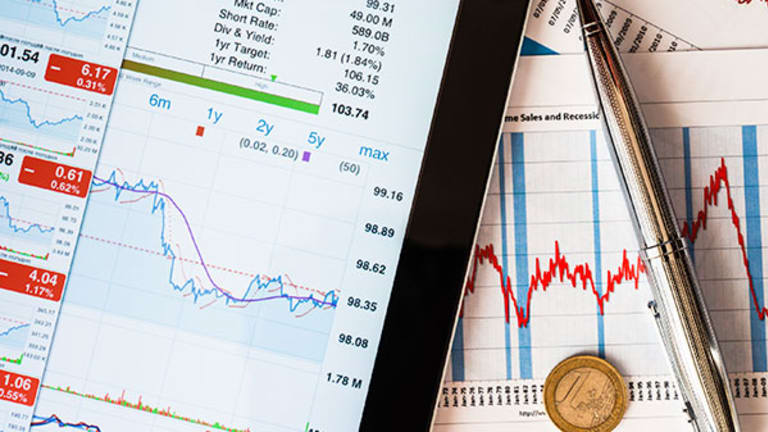 4 Momentum Stocks You Should Watch Now
Here are four stocks to watch with strong technical momentum.
Here are four stocks to watch with strong technical momentum.
1. Agenus (AGEN)
Agenus edged out of a flag-type pattern on Monday, gaining 18 cents to $6.47 on volume of 1.7 million shares. The stock was in a declining channel from June 2015 until early this year, reaching as low as $2.61 in February, but it has been trending higher ever since. The stock popped a month ago after the cancer immunotherapy company reported a narrower-than-expected quarterly loss, taking out key resistance from its December high, before the recent flag. The next target is around $7.25, where it plateaued a year ago before its sharp decline. Beyond that, if it continues to accelerate, it could see the $9.50-$9.75 level from last July.
2. Ambarella (AMBA)
Like Agenus, Ambarella bottomed earlier this year and has reversed nicely. After forming a base for several months, the stock took off sharply in May. Depending on how the channel is drawn, shares of this supplier of HD video compression and image processing chips for GoPro is either at the middle of its channel or near the top of it. If the latter, it could be due for a pullback ahead of its next move. The next target is around $80.
3. Arris International (ARRS)
Arris International looks poised to break above its declining tops line, which it is testing for the third time this month. The stock, which fell sharply from December into February, formed a base for four months before spiking lower and then immediately popping in a "V" bottom in late June. Since then, the stock in the communications tech company has surged about 30%, closing up another 81 cents to $27.95 on 1.5 million shares Monday. If it breaks out of current levels, watch for a move to $32.50-$33.00 in the short term.
4. Aratana Therapeutics (PETX)
Aratana looks poised to break out of a tight coil. The stock, in a seven-month upward channel, bounced off channel support and broke out of a flag last month before digesting the move in its current coil. On Monday the stock edged against the declining tops line by moving up 29 cents, or 3.2%, to $9.36. A breakthrough here for the development-stage biopharmaceutical company could lead the stock to $11 next.
See Harry's video chart analysis on these stocks.
This article is commentary by an independent contributor, separate from TheStreet's regular news coverage. This article is commentary by an independent contributor. At the time of publication, the author held no positions in the stocks mentioned.